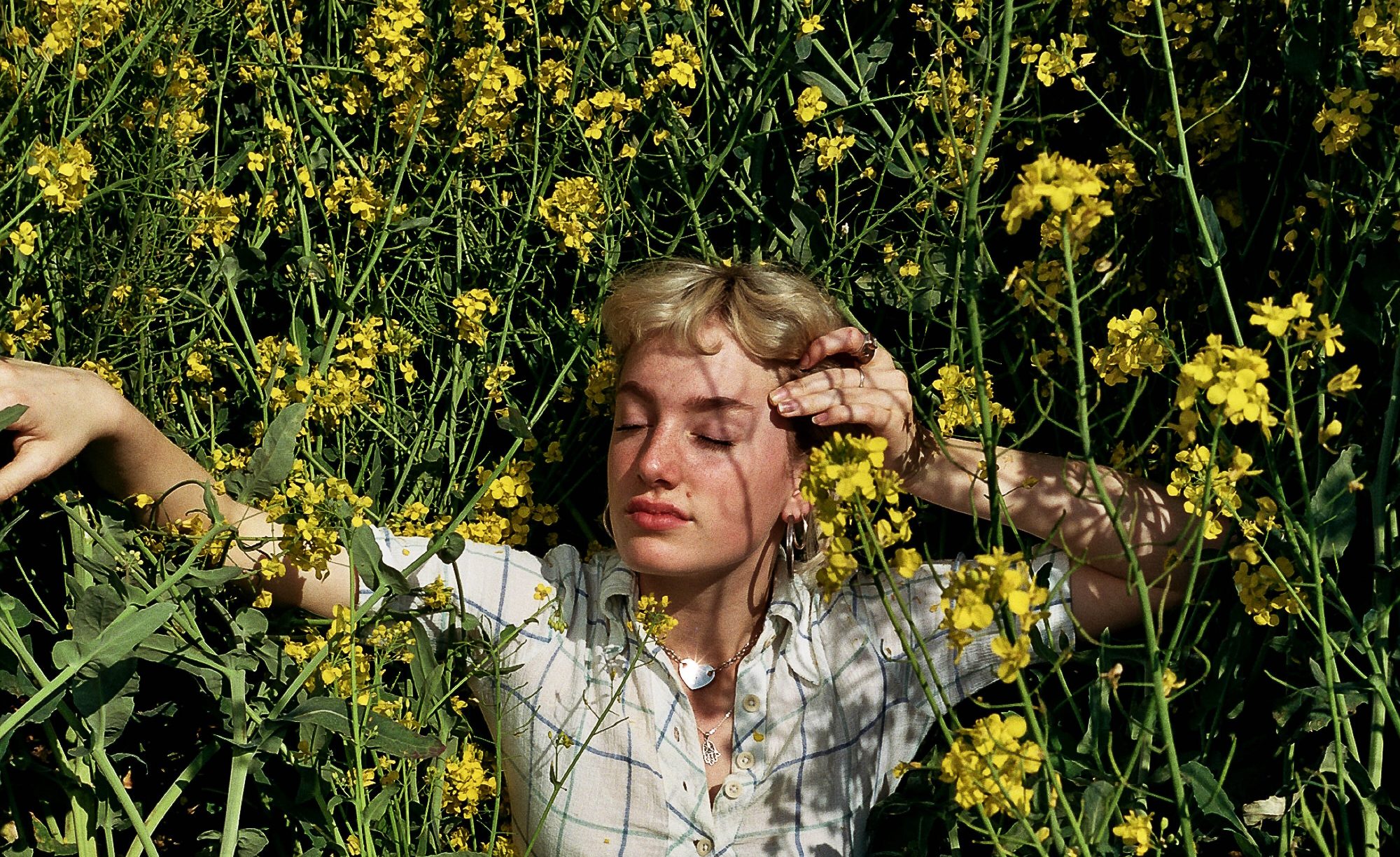 Joe Puxley weaves a fresh, vibrant and empathetic story of youth. Joe's assorted compositions are truly personal yet, collectively tell the stories of many individuals. The camera, allows Joe to reveal and discover a stronger sense of self. "I'm constantly looking to explore and understand my identity with more clarity. I think this is probably the case for everyone, but I think it's most pronounced in teenagers because they're transitioning into adulthood and independence. I find it fascinating to see how that can be presented visually", he discloses to us.
Joe continuously looks to push his practice, as he tells us, "I'm obsessed with discovering new techniques and styles in photography, and how they can be combined in unconventional and creative ways". He captures his portraits with a beautiful tenderness and the true ambience which surrounds them. From his creative and artistic direction, his abundance of ideas, and explorations are reflected in his flourishing portfolio. He articulates to us, where his inspirations begin and how they start to take form, "I find somewhere or someone that inspires a certain narrative or emotion. Then I try to use all my experiences and experiments with photography, to try and visualise that feeling or emotion, with the hope of others understanding it". 
Last summer, due to a camera fault, Joe devastatingly lost precious frames that he shot on film whilst at a festival. He fondly reflects on his memories, "I took portraits of strangers, shot the pink sunrise over the foggy campsite, and beautiful, intimate photos of some of my closest friends". He attempted to recreate those frames, which he explains, "I think my memory of those photos has become so fantasised that they have actually become something greater than the originals, so I want to document that". There is a richness in his eye for detail, as he recalls his memory and creates a captivating image. 
Despite, Joe's passion for photography he also shares that with filmmaking. From Brighton but, currently studying filmmaking at the BRIT School, in London. He tells us about his first short film, which is a dystopian dark comedy. Joe has written and directed this, alongside his friend Ciara Byrne. This comes out in January and we can't wait to get a glimpse.
Joe is at the very beginning, of what will surely be a very fruitful career. His honest scenes of adolescence may resonate with you, or re-surface your own tales from your youth. We marvel at his talent and feel great things will come his way – watch this space.