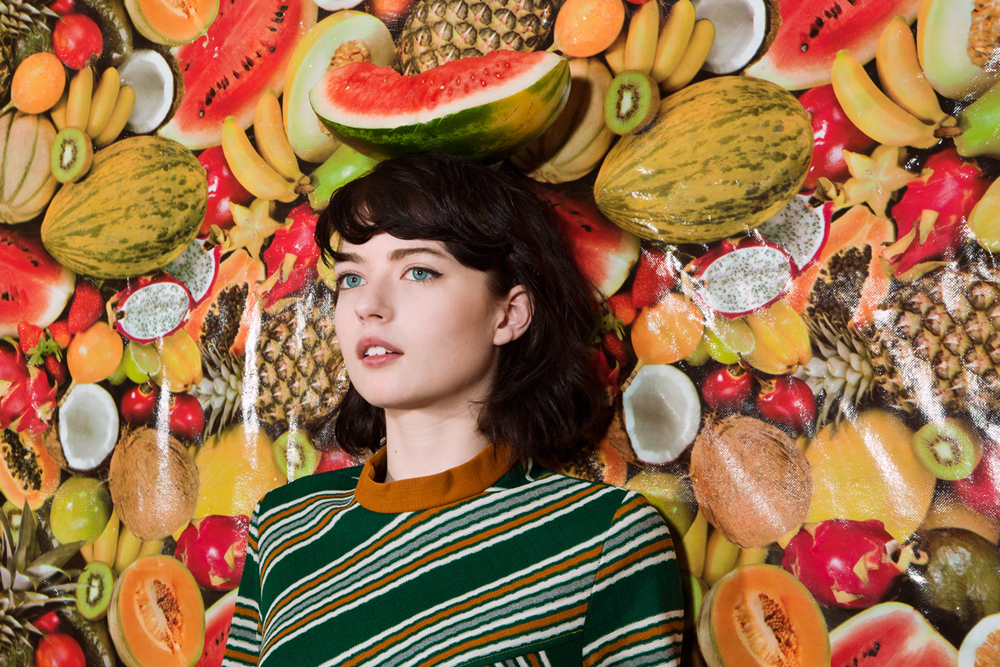 Skillfully turning the ordinary into the remarkable, Jordan Tiberio's photography captivates by recasting mundane, everyday objects into delightful centrepieces. Responding to our hyper-visual, mass-media driven context, Jordan is keen "to make images that people want to come back to…something that hums in their brain and leaves an imprint." To that end she uses colour to elevate her subjects, often calling on her pattern-heavy wardrobe when required, and in doing so makes colour itself a subject of her work.
Often, the central subject throughout Jordan's portfolio is the female form. Each image allows Jordan to create an alternative reality for herself, with raw images of empowered women reaffirming that women need not be sexualised just to be interesting. Rather, Jordan's lens channels the female gaze, "where the camera acts as a mirror, for we [women] know our bodies and the ways we should be depicted".
To achieve this desired aesthetic, Jordan sometimes shoots in unconventional ways. Often using a scarf over her lens or photographing only reflections, her recurrent use of layering ensures the photographic process goes beyond just taking that first exposure, all the while playfully experimenting with absurdity to dislodge our natural perceptions of her subjects.
Swearing that she owes this photographic maturity to her time at the Fashion Institute of Technology, where she continually played around with "every kind of light, camera or lens you could imagine", Jordan also cites interning at Saturday Night Live and assisting show photographer Mary Ellen Matthews as a key formative influence.
Such experiences have led to a highly developed photographic eye, and as a result, Jordan is able to execute her work with precision while allowing intensely personal feelings to flow throughout. After a bad break up, for instance, her black and white series of double exposures, Lacuna, allowed her to obsess "over making sure I held tight onto all the intimate memories of my past, while simultaneously trying to fill in the pieces of what I had naturally forgotten". Consequently, it's no surprise when Jordan says much of her work is based in memory, and it's simply an utter joy to follow the trajectory of one of the finest young photographers out there.