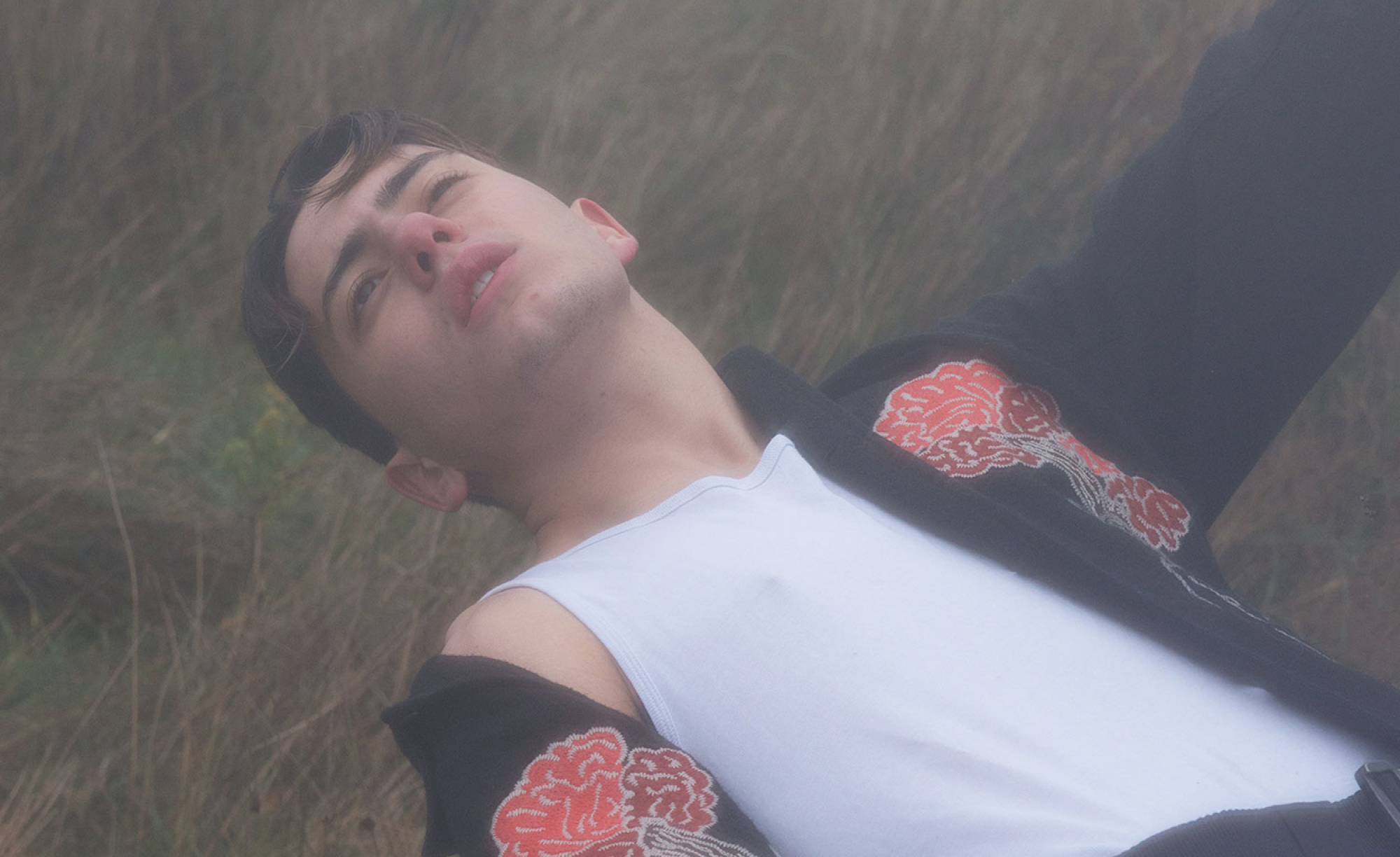 Growing up, Joshua Cavanagh was taught that art was reserved only for those who can draw and paint, and so — as one particularly blunt teacher insisted — 'it just wasn't for him'. It wasn't until he moved schools at the age of 14 that Joshua learnt that photography was just as much a part of the art world and that he absolutely loved it. "I had the most incredible art teacher who would give me one-to-one advice on photographic work," he recalls. "She was great, she helped me realise my passion and I think without her I wouldn't have made it this far."
Joshua's practice is achingly beautiful, yielding narrative-driven images whose atmosphere and emotion are almost tangible. These are photographs with an immense amount of heart, intentionally transcending their fashion context to transform into glimpses of intimate and complex stories. "Although my images are heavily influenced by fashion," Joshua muses, "I still consider myself an editorial photographer: many see fashion photography as a means of selling, where as I see the use of fashion as a way to further my narratives."
Traversing issues of sexuality, masculinity, religion and identity, these narratives find their roots in the stories of the models he's working with as well as Joshua's own experiences growing up. Yet this process of reflecting on these experiences and weaving them into his work is not without its difficulties. "I explore what I know has affected me and that's always nerve-wracking," he explains. "I assume everybody else is having the same problems and thinking the same things, but what if they're not?" It's exactly this vulnerability and sincerity that produces the unique tenderness in Joshua's images that mark out his practice as something genuinely special.
As he comes to the end of his degree, he is feeling reflective on his time at Arts University Bournemouth. "I know there's a lot of questioning as to whether anyone needs a degree, and I'm still questioning this myself," he contemplates, "but without the help of everyone at Bournemouth, I'm not sure I'd have found my photographic voice." Indeed, finding this voice has by no means been easy. Bogged down in conventions and expectations, Joshua initially found himself "morphing into the photographer [he] thought [he] should be, rather than the photographer [he] wanted to be." Finally giving himself permission to disagree with and occasionally tune out some feedback, and instead to follow his instinct, was the key to making work he was proud of.
As he heads into the final stretch of his degree, Joshua and his peers are busy with preparations for their final exhibition as a collective. If his work is anything to go by, the show is set to be stunner so get yourself down to Hoxton Arches in London from 26th to 28th of June. We can't wait to see what Joshua gets up to next and couldn't be more confident that there are big things in store for him.