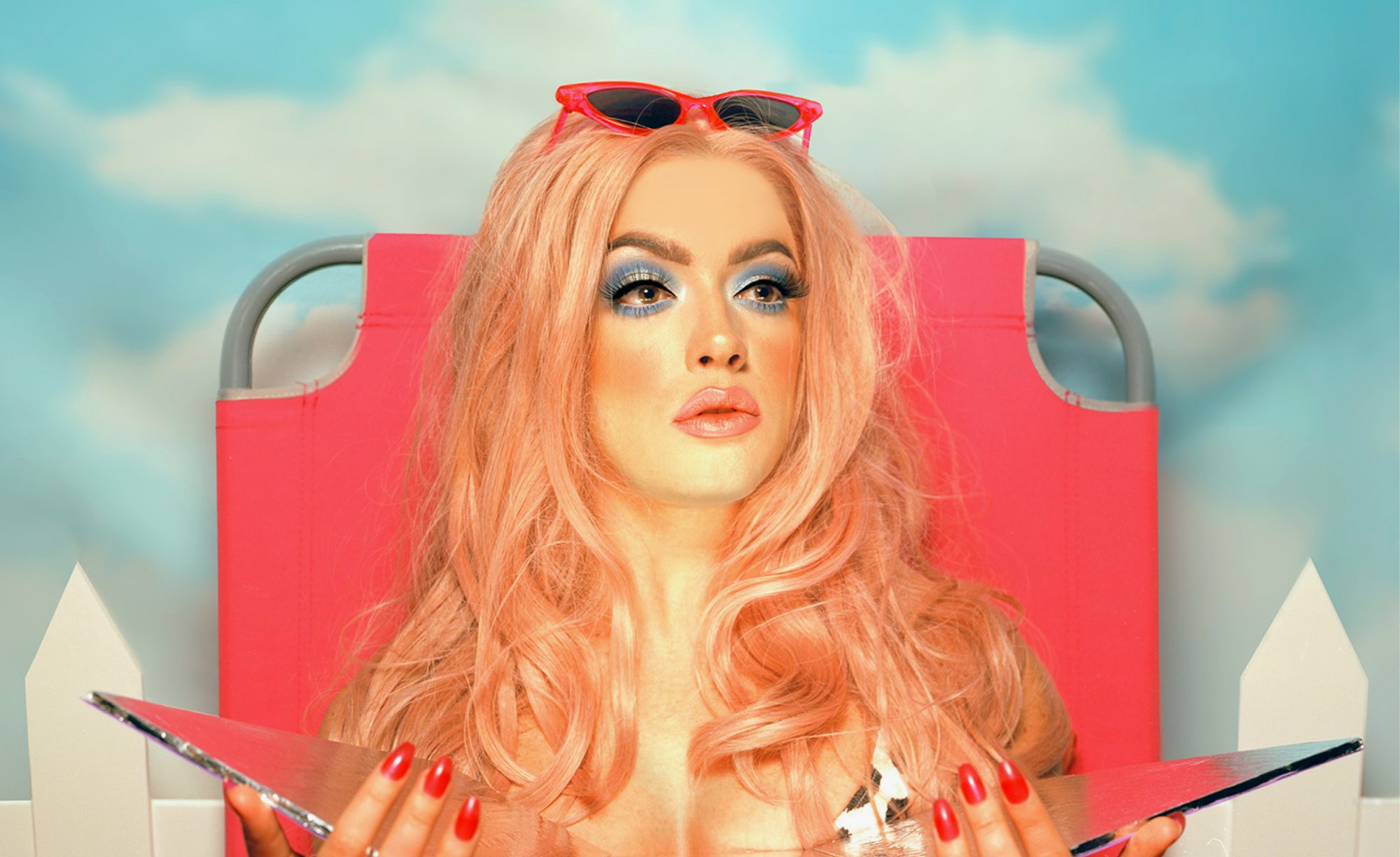 Degree shows have come and gone once again, with a fresh wave of new talent flexing their creative muscles. Among the very best, photographer Keri Hannah piqued our interest at Glasgow School of Art's brilliant show back in June with her fantastically hyperreal photo series, 'Pretty Hurts'.
'Pretty Hurts' follows Stacey, a caricature of the stereotyped female consumer, as she completes her daily beauty rituals. Darkly humorous and visually intense, this journey through Stacey's routine raises complex questions about the expectations placed on women's bodies and the pursuit of those ideals through obsessive consumption. "I am intrigued as to the real root of these desires for change," Keri explains. "I tell myself that it's a method of self-expression and self-discovery and not a conformance to societal pressures, but I'm not entirely sure that's the truth."
Like the subject matter it deals with, 'Pretty Hurts' is both intoxicating and unsettling: uncomfortably garish colours strain to full saturation under oppressive studio lights, which beat down on Stacey's glossy skin as she shuffles from one task to the next, "trapped in a nightmare of stereotyped femininity." This extreme artificiality heightens our awareness of the work's meticulous construction, urging us to reflect on the painstaking practices depicted and the fabricated nature of the ideals to which those rituals aspire.
As research for the project, Keri scoured the pages of housewife handbooks from the 60s and 70s. These influences imbue the series with a timeless quality, yielding photos that feel like "an amalgamation of eras … to prompt the question: have female body image issues really improved throughout the decades?" Ultimately, through the contemporary yet nostalgic nature of its images, 'Pretty Hurts' explores the idea that, although the definition of beauty varies between eras, cultures and individuals, what remains "is a dominant pressure to be physically appealing and the shared journey we are on to achieve this, subliminally or otherwise."
With such an rich project to her name, it's no surprise that Keri has bagged an internship in London with her "photographic hero", Miles Aldridge. As she packs her bags for the capital, she's excited, if not a little nervous, to see what life after university has in store for her. "I am trying to navigate the scary world of becoming a recent graduate, and endeavouring to find my dream job within photography," she tells us. We have absolutely no doubt that she'll be just fine.
instagram.com/keritakesphotographs