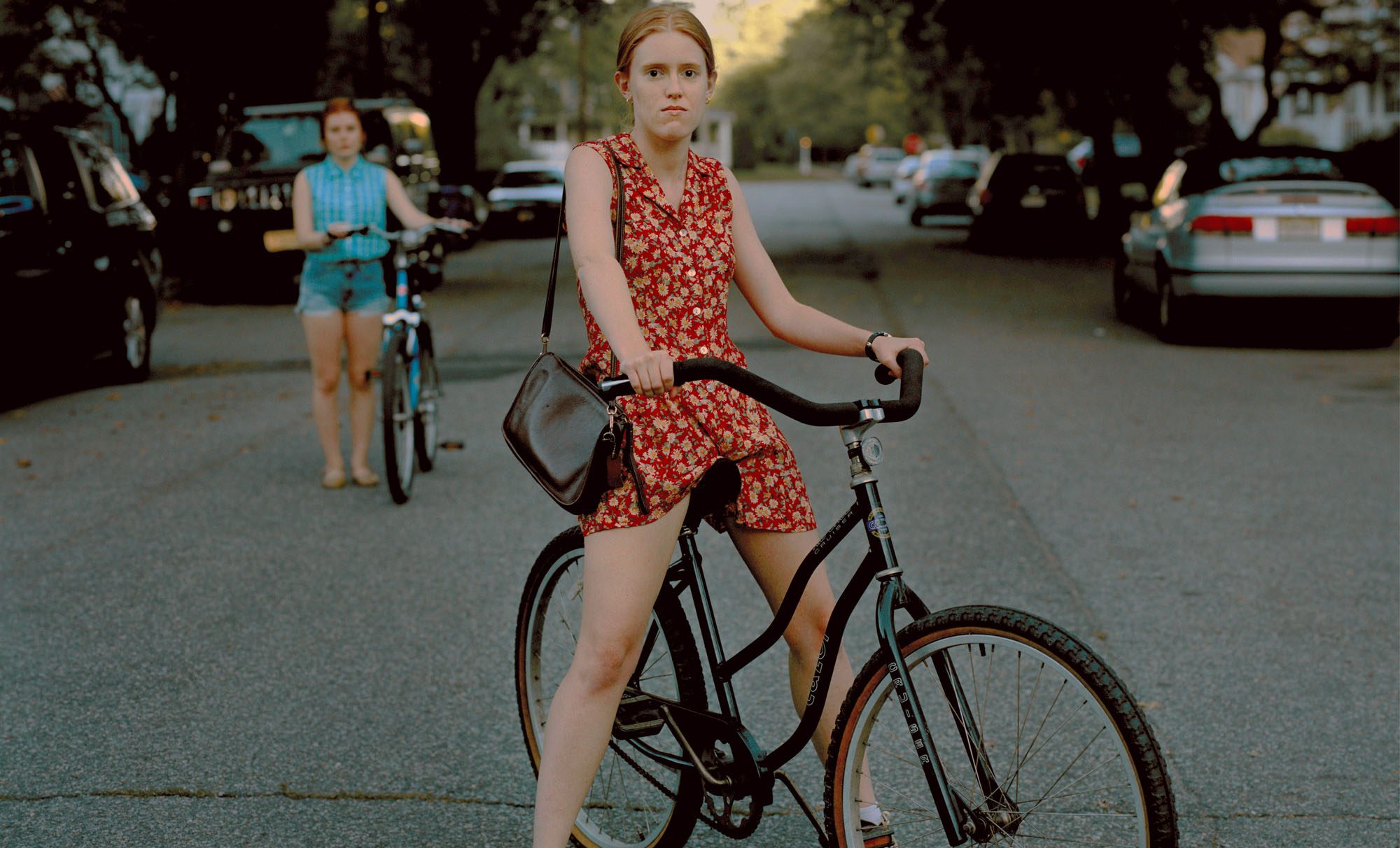 As soon as we saw Lila Barth's work we were mesmerised, not only by the direct gaze of her subjects but by the captivating atmosphere created by the aesthetic of her images.
Growing up, Lila explains that she was a quiet child, happy to sit aside and observe, "I was always watching and analysing, picking apart the behaviour of my peers and family". Her inclination was often to detach herself from situations and concentrate on finding the value in details and passing demeanours of those around her. This active imagination and being bequeathed a collection of cameras from her grandfather combined to ignite Lila's interest in photography.
Although the decision to study at Fashion Institute Technology was heavily influenced by the location and desire to avoid being tied down by crippling student debt, it proved the right decision. The wealth of resources available within the institution have helped shape Lila's practice as she tells us "I would spend hours in the library basement looking over magazines and older art publications, finding mentors and artists I could adore and emulate". After a range of experimentation with different equipment and types of storytelling, it was a mixture of working with 120mm film and turning the camera on her family that really allowed her to find her photographic voice.
Drawing inspiration from a love of cinema, Lila solely uses natural light and stages her subjects within outdoor environments to create sincere, deadpan images. Her use of medium format's depth of field, ability to capture detail and colour come together to create remarkable, still atmospheric portraits. Taking time to create trust and a dialogue with her subjects is another key to her work and is beautifully articulated through their engagement with the lens. "I simply take it upon myself to stylise a shoot regarding composition. I take time to speak with my subjects and learn more about them so it becomes a collaborative process" she explains. "A person's body language in front of the camera often is the most honest version of themselves, whether they realise it or not".
After interning at Soho Photo Gallery, Lila gained an insight to the importance of artist/gallery relationships, as well as the commercial side of the industry. However, noting the stylistic conventions of work that sold well only made her more determined to concentrate on making work she loved and believes in, rather than focussing on commercial success.
Currently continuing to develop her practice through a Masters degree, Lila is researching funding grants within New Jersey and the greater New York area. As she moves towards creating work on a grander scale, we will definitely be keeping watch as her enthralling portfolio continues to grow.