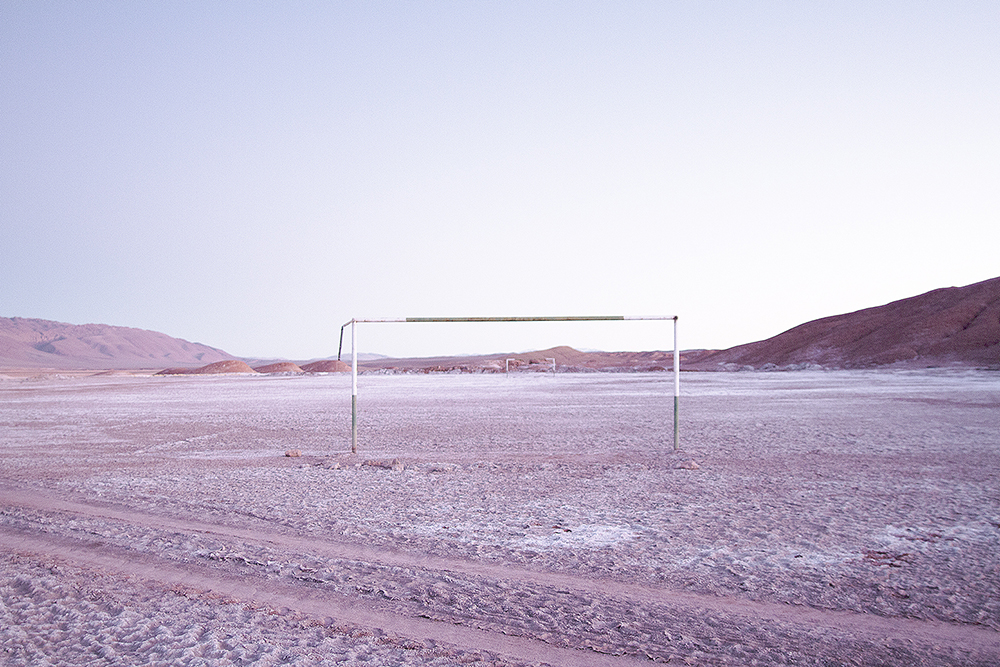 At the highest point of Luciana Lopez Schütz's home region, she came across a landscape she'd never seen before. It became the basis of her Ápice series, in which she looked to "capture the sublime of our own nature…[to] play with the colour and the textures. Some of [the photographs] reflect a mysterious absence, others the substance or colour of the air."
The spontaneity of this process allowed Luciana the creative freedom to experiment with "transparencies, the layers behind the picture, and the unseen". This results in gloriously delicate, ethereal images, where she is able both to document this feeling of absence and at the same time revere the scenes that the emptiness creates. From sweeping, magnificent hills to subtle reminders of humanity, Ápice douses extraordinary physical subjects in moments of profound reflection, all the while immortalising this relationship in the image.
Having studied photography at school, at the Andy Goldstein School of Creative Photography and now in the Faculty of Architecture, Design and Urbanism at the University of Buenos Aires, Luciana is well-versed in the "many points of contact between [her] love of photography and film aesthetics." While inspired by a broad number of influences, this leads Luciana to pick out one memory in particular: "the breakfast scene from the movie The Seventh Continent by Michael Haneke; such incredible framing."
The cinematic quality to Luciana's work is therefore present almost self-evidently, lending each image exceptional grace; it will likely ensure any future work is of the same high standard, as it has done for the other series included below.