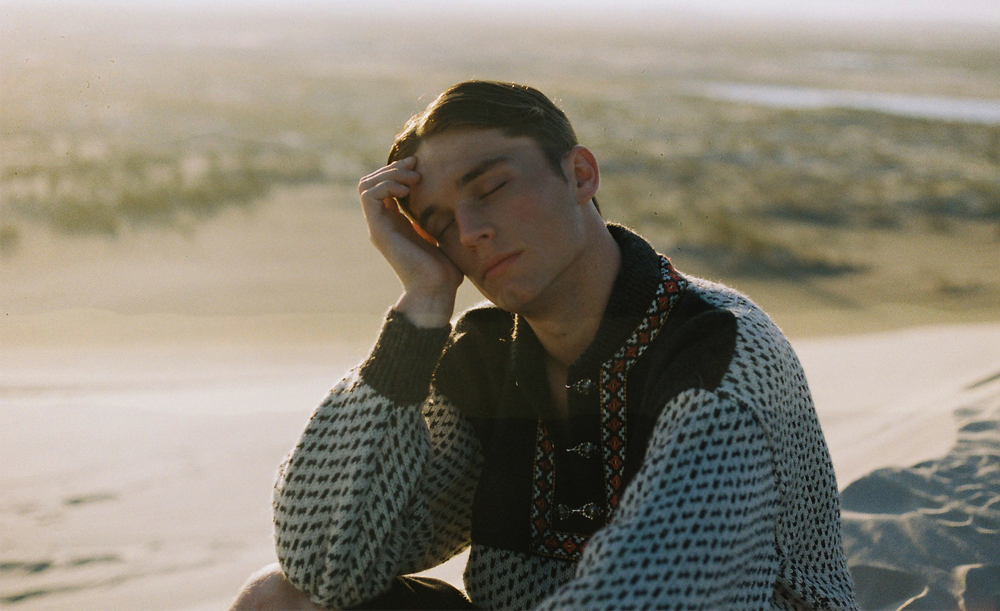 It is generally a good policy as a young photographer to explore the different facets of the craft as you start to work out where your passion truly lies. Often though, those that aspire to a polymathic mastery moving forward, fall foul of the "jack of all trades" adage, such are the nuances of the various strains of image making.
This does not seem to be a problem for Brazilian photographer Marcellus Cruz however, who confidently presents well executed fashion, portrait and fine art work as part of his rich, uncluttered portfolio. Recently graduating from photography at the University of Santa Cruz do Sul, Marcellus is based in Porto Alegre in the south of the country. It's refreshing when our submissions box swells with something a little different and Marcellus' use of male models and the surrounding landscape and architecture to frame his subjects really caught our eye.
In his series Plongé dans une mer blanche de détresse (or Plongé for short) for Brainstorm, the sharp, precise and dramatic lines of the concrete backdrop remind us of Issue One cover photographer and star Paul Phung. Sharing an appreciation for both form and light beyond the subject, the two both conjure images that demand attention yet fall so easily on the eye.
Marcellus' short series of hand-painted photographs also stand out from the majority of submissions, delicately altered they have an almost three-dimensional depth and spectral feel.
We're interested to see what Marcellus' next move will be and will be keeping tabs on him via his website which we encourage you to get lost in by clicking the link below.