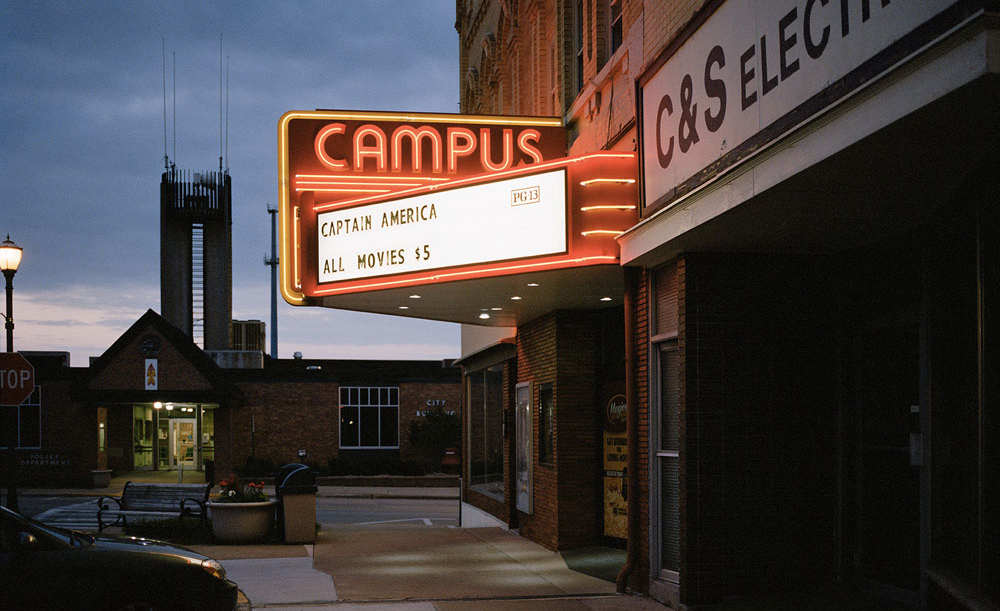 To become a documentary photographer after studying literature may seem like a bold career change, yet Turin-based Marta Giaccone had always wanted to explore the field further after being fascinated by her father's experiences as a photojournalist. And so it was that she moved to Newport in 2013 to learn her trade at the University of South Wales, where she developed a practice orientated around long term planning, research and understanding, a process that lends itself exceptionally well to documentary photography and one that has stood her in good stead since graduating.
Here, we're sharing Marta's series Systems of Harmony, a sublime "portrait of 2016 suburban America" that examines towns and villages formerly established by preachers, reformers and philosophers as small utopian communities. After researching how these societies had been conceptualised and built, Marta travelled to the areas themselves, perceptively documenting how they have changed 150 years on. Unsurprisingly, each community was originally created in response to the dissatisfactory lives experienced by its founders, and with her camera, Marta was able to  "portray a country in a very critical — and dystopian — moment in its history".
Spurned on by Francis Bacon's New Atlantis and Thomas More's Utopia, throughout her travels Marta followed her interests in relationships, family and youth to examine what life is like in places founded on such idealistic mentalities. By focussing on former utopias, she was able to capture the ephemeral nature not only of these ideologies but also of the motivation to act upon them, doing so with great sensitivity; while some of the places she visited still have some connection to their past, often "only one or two people" knew the story of their surroundings. In today's world, of course, there is still utopian thinking, though Systems of Harmony is testament to the fact that such idealism does not always endure.
Marta will be telling the stories of her Systems of Harmony subjects over on our Instagram account this week, so do make sure to head on over to hear more about these once-paradisal enclaves.