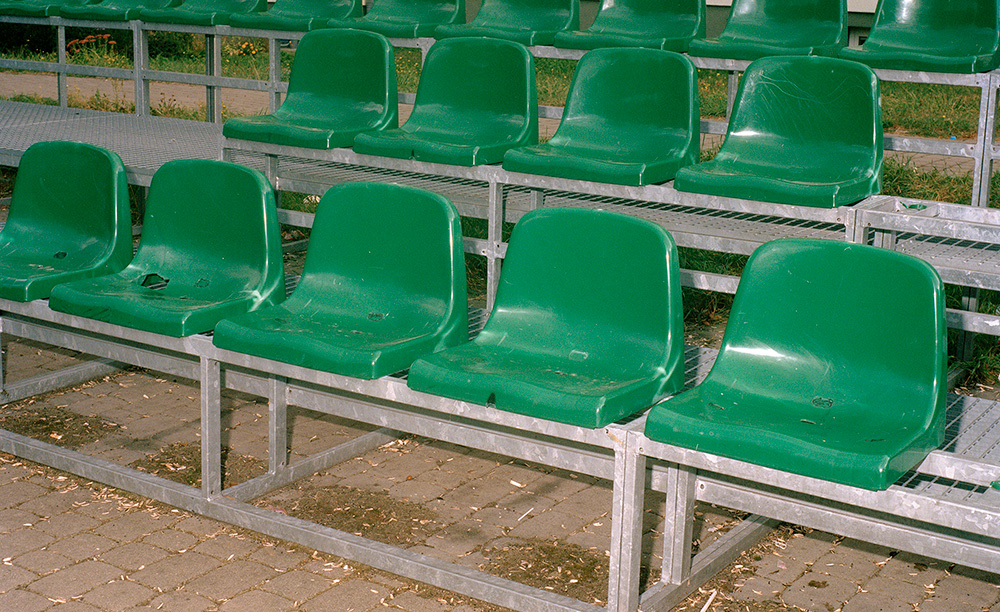 Riding high atop this year's wave of graduates, photographer Matt Leeves is embarking on his journey into the art world having been awarded both the Castlefield Gallery and alumni prizes from Manchester School of Art for his degree show project 'Falling Apart (Falling Together)'. It's a body of work that forms the starting point and site of realisation for his practice and area of interest within photography.
Moving up north to study, leaving his hometown of Brighton behind, was an important step for Matt, one that he felt would ensure that his practice didn't fall into the linear and routine. "For me, studying close to home wasn't going to allow me to expand or grow as an artist and person. I feel that abnormality upsets the modal way of thinking and therefore making, which is the exciting part, right?"
'Falling Apart' metaphorically divulges feelings and reflections on his parent's recent move to Cornwall. The Cornish coastline proved heavily influential in the body of work, as did as the work of other artists who've similarly found inspiration in the region. Barbara Hepworth has been a key figure in that regard, "I like to refer to her pictorial autobiography, it's on my desk at all times, incase I ever get stuck and need some inspiration".
Finding influences across various mediums, Matt utilises his background in fine art to great effect in his photography. He often creates playful arrangements of objects, sometimes a dust sheet transforms found sculptural elements within the landscape into sets of intrigue and balance. This role is becoming increasingly important to his work, as he explains, "I've found that constructing a scene allows more freedom in terms of expression, which allows me to construct a dialogue between subjects and really start to play with the audiences perceptions."
Elements of his interest in publications and design are also evident throughout his photography and how he talks about materiality. It is in his other ongoing project that these passions are realised. Gravy Magazine is a publication "exclusively for young artists based in the north of England" started by Matt in 2015 along with a fellow photography student and friend. "It has definitely helped me to meet and talk about photography with like-minded individuals and, at the same time built a growing community for young artists, which was our goal from the start". The third print issue sold out soon after release and there is plenty of demand for the fourth, with the magazine's ethos clearly chiming with its intended audience. "The reception has been really positive" Matt admits, "It's brought together a bunch of really impressive talent from across the North West".
With plans for a number of new interdisciplinary projects in place and the magazine set to evolve, we think Matt is someone that you should keep an eye on, we certainly will be