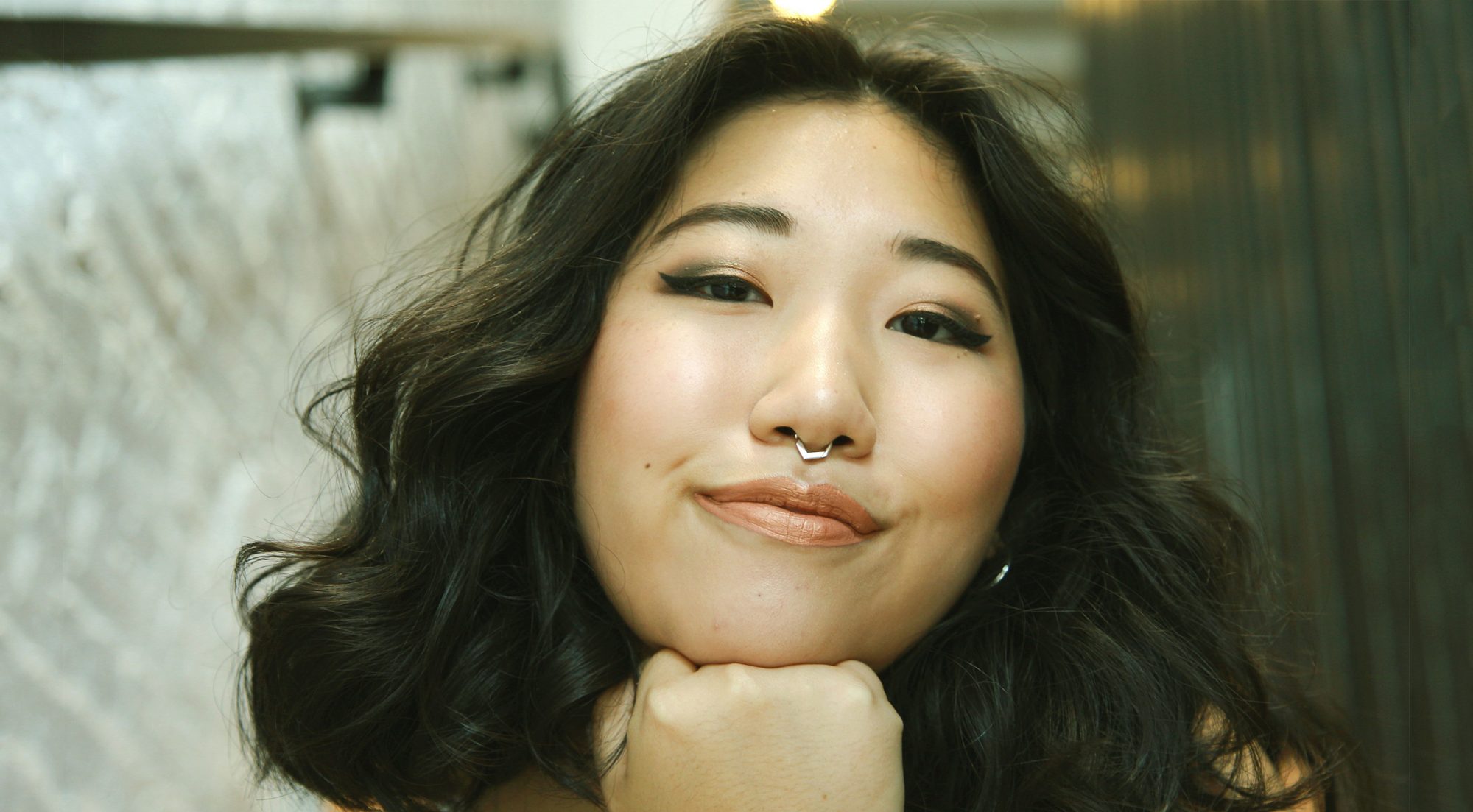 The Importance of Being Earnest
Having graduated the Clive Davis Institute a year quicker than most, Michelle Kim turned an internship at FADER into a professional role in just four months
Michelle Kim is as humble as they come, though her accomplishments at such an early stage in her life and career could have easily made her otherwise. The rising music journalist graduated from New York University's buzzed-about Clive Davis Institute of Recorded Music in only three years (a year short of the four typical in the US). During her time in school, she secured an associate staff writer position at the esteemed Pitchfork, and prior to that, wrote for both The FADER and Teen Vogue, conducting interviews with trap trio Migos, among others, along the way.
Oh, and she's only 20. 
Despite her accolades, Michelle has wrestled with ideas of importance, in herself, in her writing and in the profession of music journalism as a whole. A Korean-born American woman, early on, Michelle felt self-conscious about how her name looked attached to pieces she had written: "You can't pretend I'm not Asian because my last name's Kim. Even if someone doesn't know that Kim is a very standardly Korean last name, I would basically think that my name was a dead giveaway. That because I was a female and because I was Asian, I was suddenly not credible to talk about things that are not of my experience and people would assume I don't know anything about them". 
Michelle has combatted any potential criticism through persistent hard work however. "Now, I don't really think too much about my race and gender in terms of my success in certain places", she reflects. "Now that I'm working, people really value me for the kind of person I am and my hard work, which is all I want to be valued for".

That never came easy, though. Growing up in a suburban, census-designated town just outside of Washington, D.C., Michelle always felt that because she was Asian American, it was taken for granted and simply expected that she worked hard. In school, the diligent, hard-working Asian stereotype was one she — for better or for worse — fit neatly into, but it was nevertheless a label that felt one-dimensional.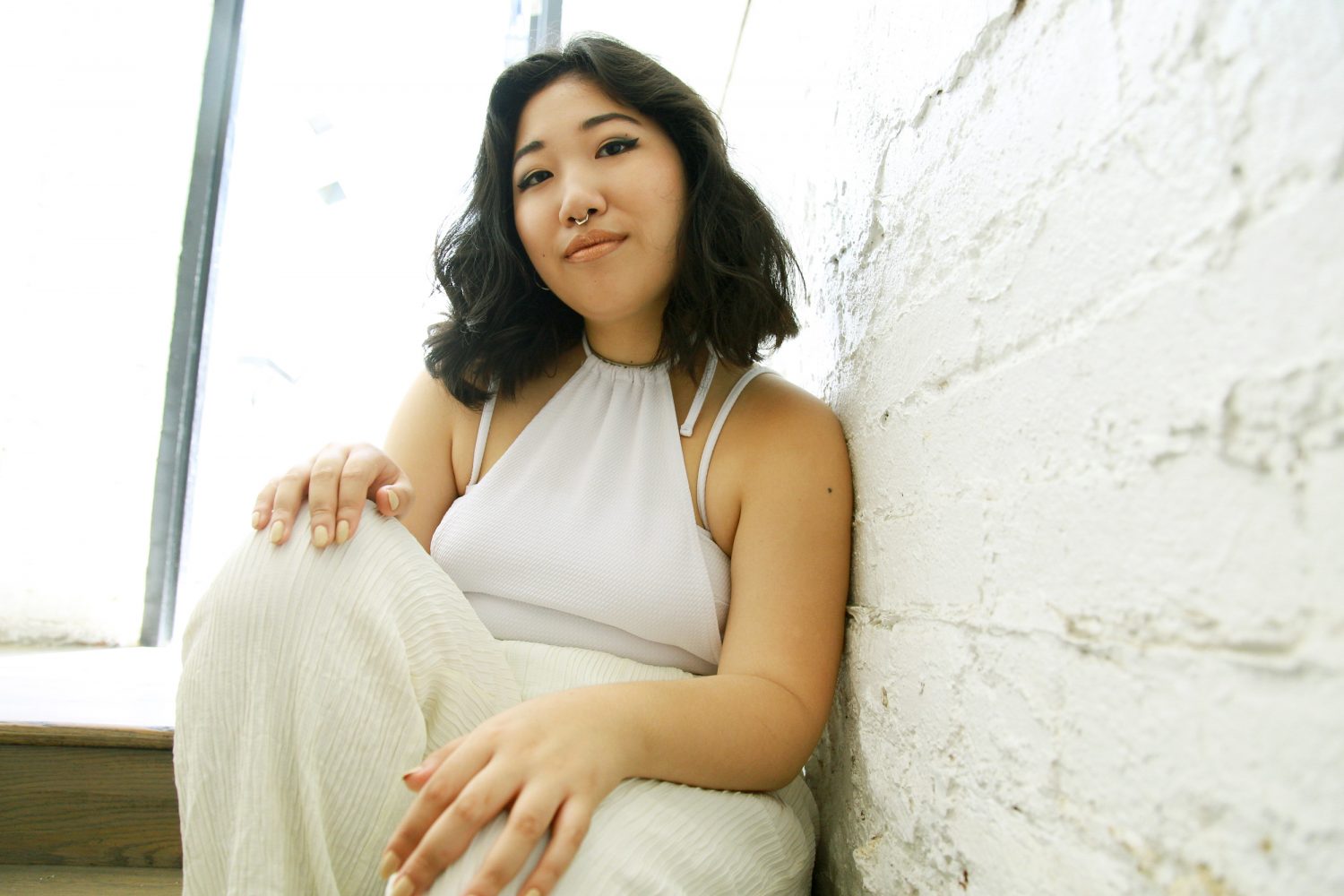 "I think so many people try to be so casual and chill, but if you want the job, you should be present"
Her family moved to the United States when she was three and from an early age, Kim felt herself drawn to a diverse range of musical genres. This was, in part, due to the friendships she formed with the uniquely international group of girls in her neighbourhood. "We were all within three years of each other: a Moroccan girl, an Egyptian girl, a Mexican girl, a Peruvian girl and a black girl who was adopted. We had all the shades of the rainbow in our little girl group and I think that's the reason why I was more attuned to not only pop music, but different forms of world music. I remember being five and going to my Mexican friend Vanessa's house, and her playing 'Gasolina', and like… it was lit".
She recalls high school as being the impetus of her deciding to pursue a career in music journalism, where she discovered and discussed music fervently with her closest friends. Michelle found she was articulating a lot of her thoughts about music over Facebook Messenger, and it dawned on her that perhaps there was a platform for her thoughts that was bigger than her friends' chat box.
Having her eyes set on New York, Michelle applied and was admitted to the Clive Davis Institute at NYU for the programme's journalism track. During her freshman year, she started regularly reading the music magazine The FADER, attracted to the publication's visual storytelling as well as its ethos in highlighting more global artists, artists that wouldn't necessarily be covered in the mainstream. "I remember fall freshman year, I was looking at FADER and thought, 'Man, I really wanna write for them!' The next fall, I was at my internship with them".
After only four months of interning at The FADER, Michelle was hired as a freelance news writer. There's a misleading appearance of an almost divine kismet that's a bit of a theme in her career, though what some would label fate or sheer luck others would more appropriately call preparation meeting opportunity, as well as a genuine love for the work. From an outsider's perspective, the fact that Michelle turned her first (and only) internship into a job with a salary four months later seems nothing short of a miracle, though when Michelle describes that experience, it becomes clear why a publication would want her onboard. 
"I wasn't gunning for anything. I didn't know it was gonna happen. I think it was just because I didn't know how internships worked and I was so eager! I was too eager! If I was sitting not doing anything, I would be like, 'Oh no! I'm not being helpful!' then I would message all of my bosses and be like 'Hi! Do you need something? I'm done, what else is there? What's the next thing? Give me something else!' It didn't occur to me that, sometimes, at your internship, there isn't any fucking thing to do! I didn't realise that sometimes you just chill. But I think they were really receptive to that".
Kim chuckles about her "nerdiness" in popping into her bosses' office every day to say goodbye instead of just leaving, as most of the other interns did. "I had this desire to be present. I'm glad that I did, because I think so many people try to be so casual and chill, but if you want the job, you should be present".
"Yes, we're covering artists we may not have covered before, but what are we doing to serve them?"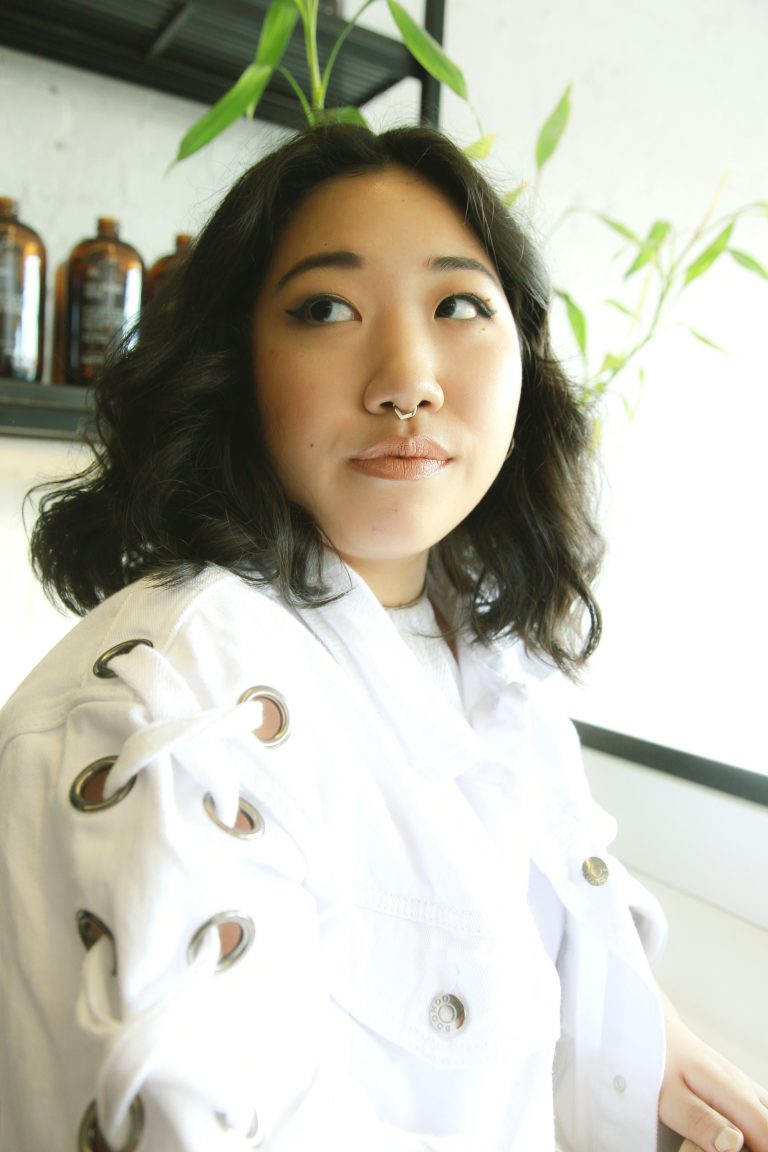 In retrospect, her appeal was larger than just her zeal: "I also just did my shit. I did whatever they told me to do with a smile, because everything they told me to do was great. For example, I know that everyone hates transcribing interviews, but I honestly loved it, because I felt like I was sitting in the room with Busta Rhymes or something, just listening to every word he said and writing it down. It was very educational for me. If you're at an unpaid internship and you don't love it, then why are you still there? I just try to do everything graciously".
In regard to the effectiveness of the internship system for aspiring journalists, Michelle believes that interning is the most straightforward way to put credible publications on your resume early on in your career. However, she notes that there is a bit of a catch-22 in terms of the people who have the ability to take advantage of these opportunities: "I think it's really horrible that a lot of music publications don't pay their interns. It just means that more privileged people get the upper hand, yet again, because they can afford to take that unpaid internship. Either way, if you wanna be a writer, there's gonna be some point where you're writing for free or for very little".
At Pitchfork, Michelle works as an associate staff writer, a position she's held since February. She's been fortunate to write for magazines that are inclusive, that actively promote stories about women in music, queer people, people of colour, and other marginalised groups. However, this is not always the case, and Michelle is adamant to point out that the dynamics of inclusivity at any publication are far from perfect. "I think a lot of publications are trying to be better. At this point I think it's harder to not be inclusive. It's reached a point where publications can't ignore some of these figures who are beginning to become bigger in the mainstream and that's a great scenario. But we could always do better. Yes, we're covering artists we may not have covered before, but what are we doing to serve them? Are we assigning writers to write about them in respectful ways?" Her sentiment isn't empty rhetoric; she mentions the mental Rolodex she keeps of women writers of colour that she draws upon to suggest for job opportunities whenever she can. However, she points out that it's hard to change much when you're not in a position of power.
"If you have an idea, and you think it's important, even if no one else is writing about it, you have to pursue it"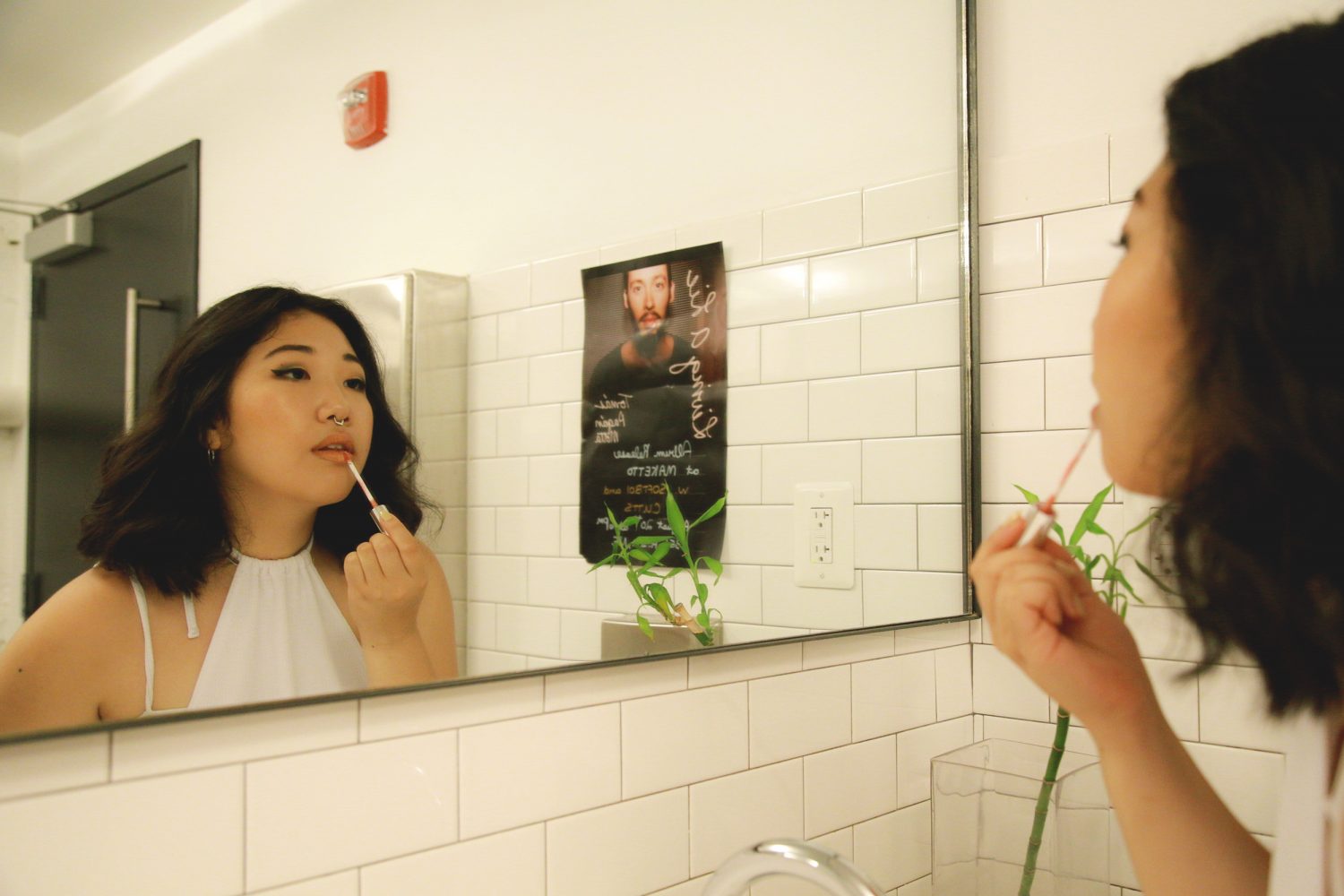 In addition to the institutional barriers that come along with being a journalist who happens to be a woman of colour, Michelle also faces pushback from people in the music industry who refute the importance of music journalism itself. "Now, we have streaming and everything's virtually free, so the argument is that we don't need music blogs; we can just listen to whatever we want and figure it out for ourselves. To flip that on it's head, I think that's even more of a reason why we need music blogs, because we have choice overload. Sometimes I read a piece, and I'm like, 'This shit will be archived'. People in the future will read this and be like, 'This is the climate of what it was like in 2017'. I was reading Ruth Saxelby's piece on Discwoman in The FADER, which came out recently, and that was a moment of, 'People are gonna read this because it is such a precise archive of what it's like to build a community in dance music for women-identifying people of colour'. Sure, everyone can write a blog, or whatever, but I still think people are making very important work. If we don't archive and write about and critique this music, then it's just gonna go in a Spotify playlist somewhere and disappear forever. Or it's gonna be removed from Spotify and no one will have an mp3. If we don't actively archive and talk about this stuff, then it's gonna mean nothing one day".
When asked for her advice for aspiring music journalists? "If you have an idea, and you think it's important, even if no one else is writing about it, you have to pursue it. Even if it ends up being dumb, the fact that you had a thought that was original means that it's worth writing about". As for ideas of her own importance, Michelle had this to say: "Me doing this interview is me struggling to think I'm important. But if I can be something that other people see and go, 'Oh, she thinks she's important, maybe this is important, and maybe I should think I'm important, too', then that's what makes it worth it, right?".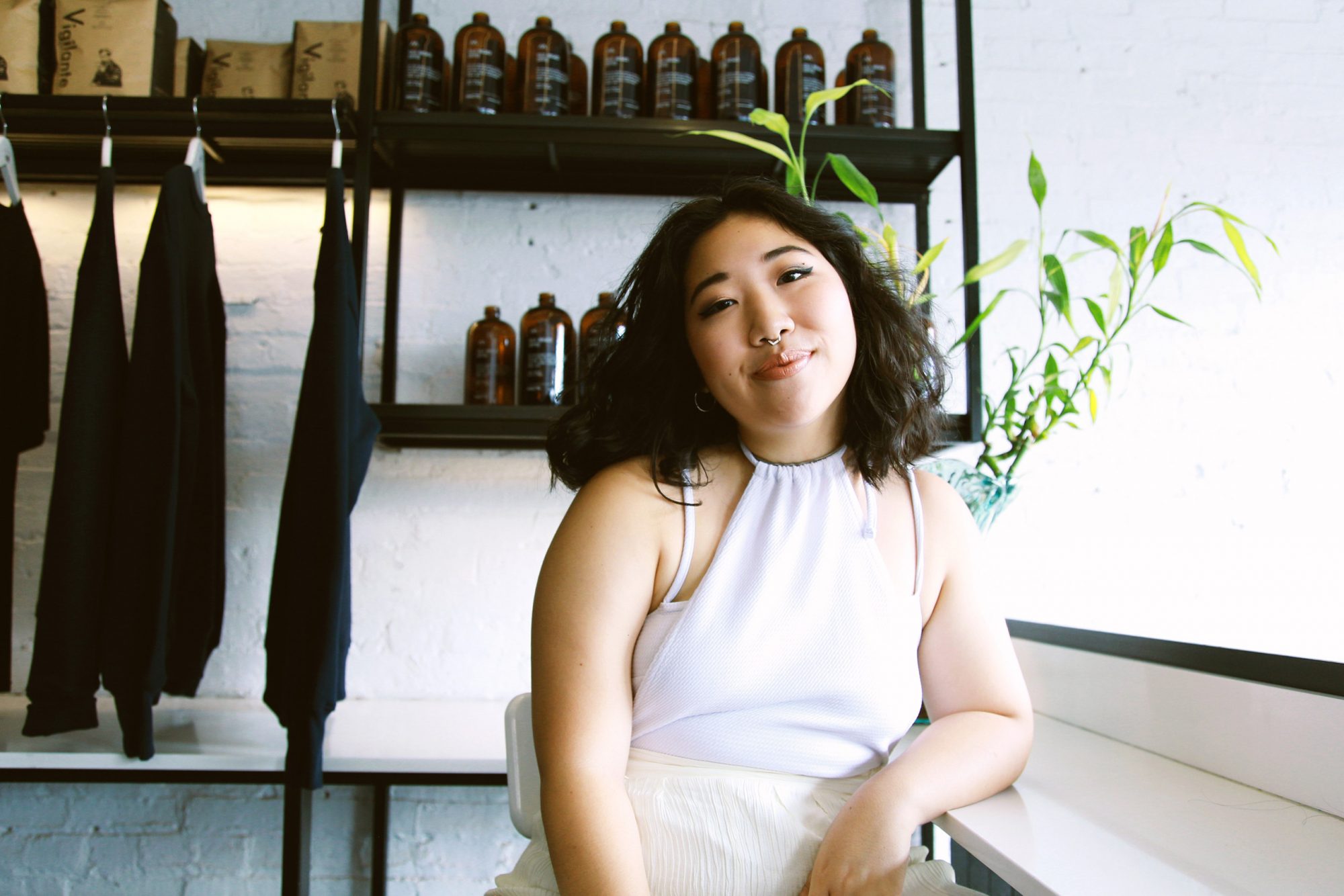 For more from Michelle, follow her on Instagram here and Twitter here. Your writer Jon Viktor Corpuz can be found here and the brilliant Olivia Eustler here. If you're one of the thousands of people who read our editorials, please keep sharing and spreading the word. The more people we can reach, the sooner we can secure some long-term partnerships that will enable us to publish great content, more often.