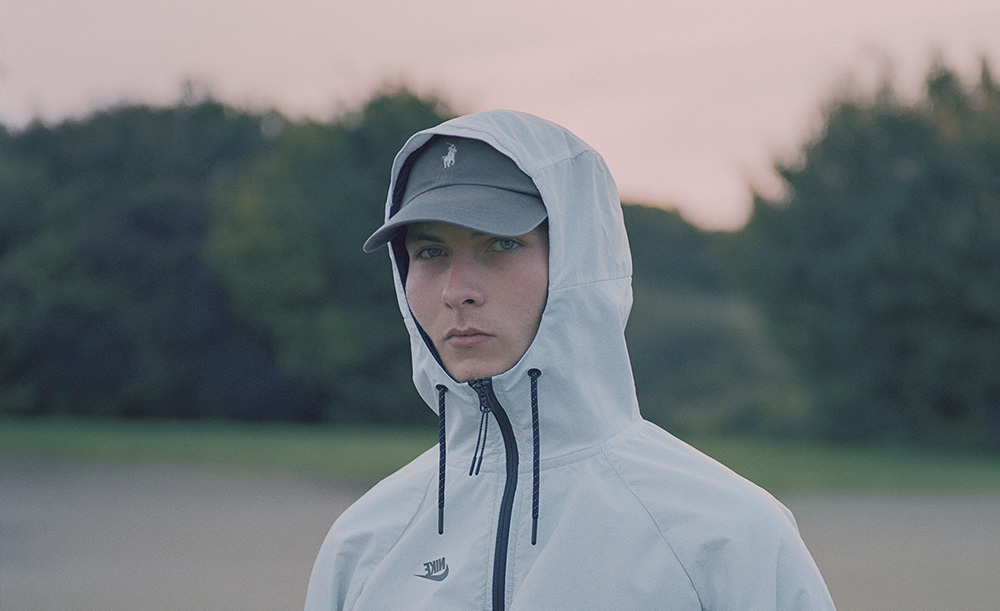 This time of year, most final year students are in a frenzied, eager and tense state, as they balance looming deadlines and degree shows with the imminent reality of life after university. Amidst the chaos, Falmouth University student Oliver Radford cuts a refreshing and mature figure of calm and enthusiasm for what lies ahead.
Hailing from Cambridge, Oliver chose to study at an institution tucked away on the South Cornwall coast, due to its highly ranked and respected photography course. His work though, is focused on environments that represent a sense of nostalgia and familiarity with notions of domesticity. "Home is the most important thing to me. I say it all the time and those who know me well will tell you the same", he explains. "All my work comments on that environment, the people, the places, the feelings. It always starts from that point and evolves from there".
The visual focal point for many of Oliver's projects is still and empty urban landscapes that portray a sombre tension and mood. The subtle presence of nature and recent addition of portraits within these series suggest a neglected beauty, enriching the narrative to these often overlooked surroundings. "Portraiture is really new to my work and I'm still learning the art of it, I've always been interested in the people who inhabit the environments that I photograph so it's exciting to start bringing them into play".
After a visiting lecture from the team from LAW, Oliver was so inspired by the work they were doing he leapt at the chance to intern with them last year. "LAW was a wicked time, a peak of my past three years at Falmouth for sure" he tells us. "I've got a lot of respect for what those guys are doing, they've got full knowledge of a culture, which goes unnoticed regularly, and they pull it up and hold it by the scruff of it's neck to show the world how beautiful all the things are that get overlooked".
It's a similar appreciation for subject matter that seems at the source of Oliver's relaxed attitude to his future plans. "I'm not someone who is desperate to chase goals in my life" he reveals, "and when I think back to all the things I've done so far, they've come from me following my gut. I think I've got pretty good instincts, so I will just keep following them and follow my heart too". In a climate where young people in large swathes of the UK are neglected and misjudged, Oliver can provide an intimate insight and means of better understanding the pockets of our society that are being forced apart.