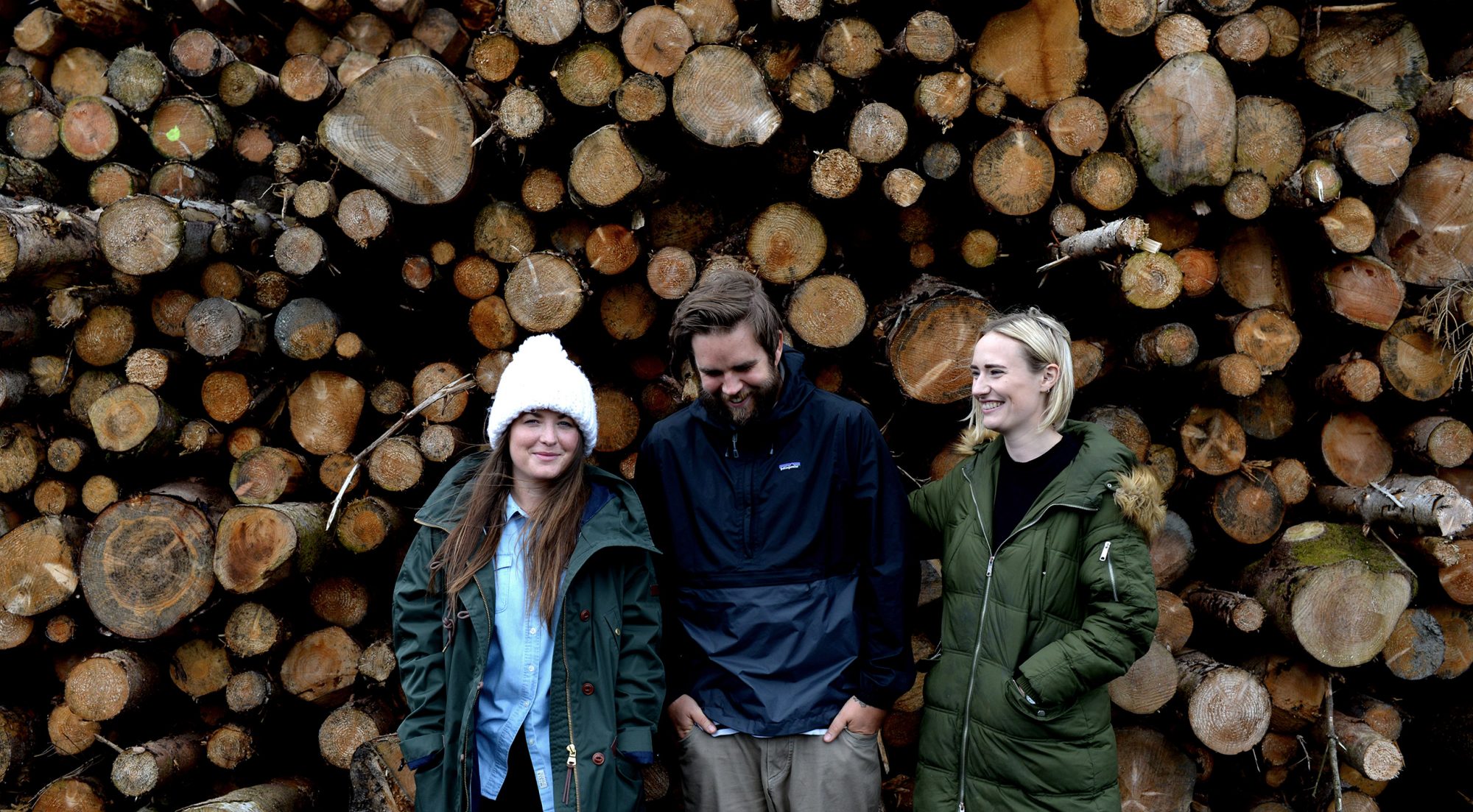 Paddle Against the Flow
We meet the creative team at sustainable outdoors brand Millican to find out how their lifestyle, work ethic and company values challenge convention
It can often seem like the only way to achieve professional success is to move to a major city. In the UK, if you have the audacity to work outside of London, it's not unusual to be considered a lesser being, somehow inferior because you don't feel like the pressure and strain of the city is worth it.
Driving down a tight, uneven road in Braithwaite, a small town in the northern Lake District, I'm about to meet a creative team who are doing things differently. As the lane veers to the right, a yard is revealed and in amongst the working farm buildings sits the headquarters of Millican, a company making "sustainable bags for the conscious traveller". It's an apt setting, in front of us, lush fields and patches of forest hide River Derwent, connecting Bassenthwaite Lake to our north, with Derwent Water to our south. Ahead is the regal sight of Skiddaw, whose 931m peak presides over the valleys below. Millican inhabit two spaces here, one comprising of the office and showroom, the other is home to the in-house creative team headed up by our host and guide, creative director Jeffrey Bowman. As soon as we enter each of the two buildings, eyes are drawn back out to the mountain through vast stretches of window. The brand's connection to the outdoors is triumphantly affirmed by this, but we're only just scratching the surface.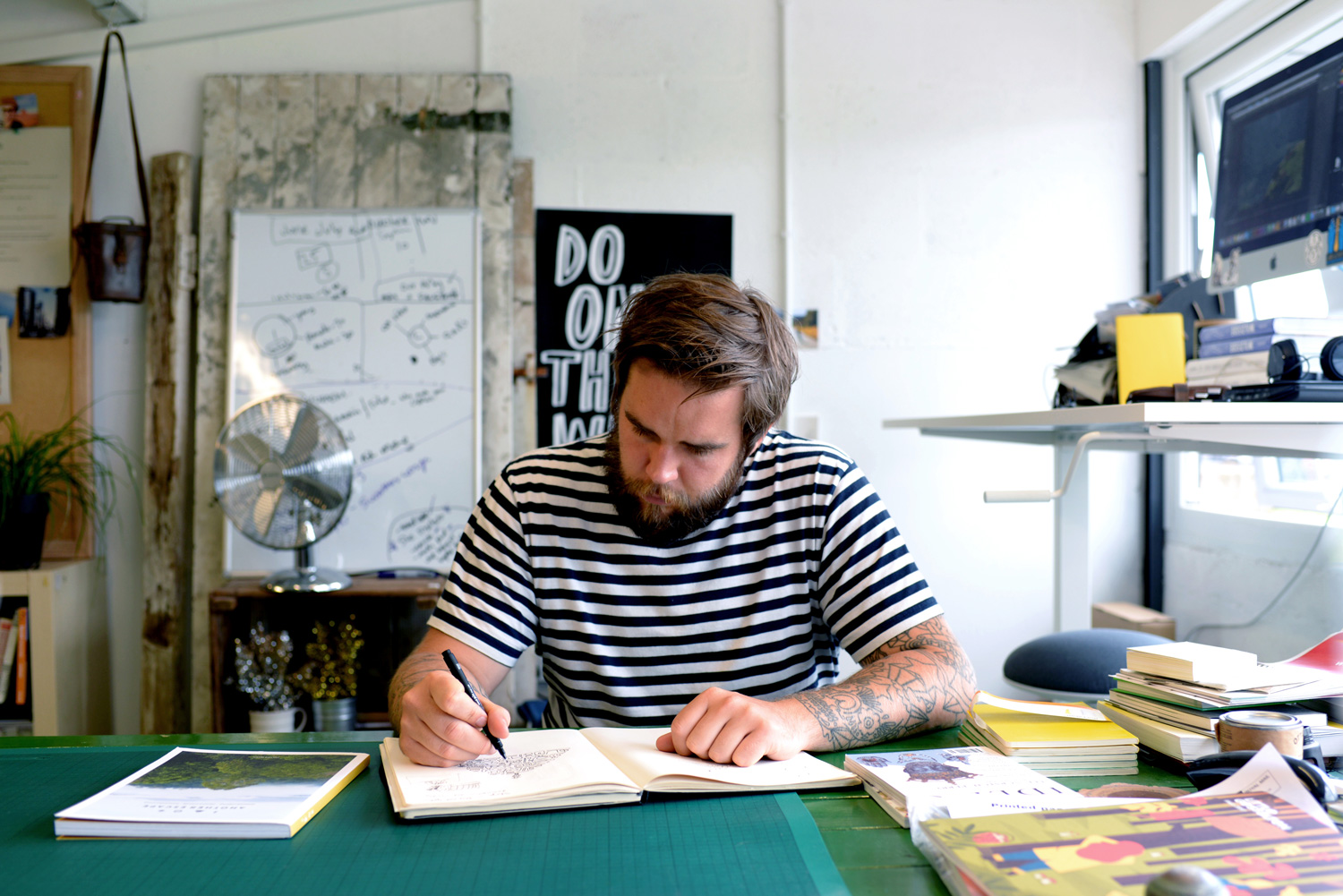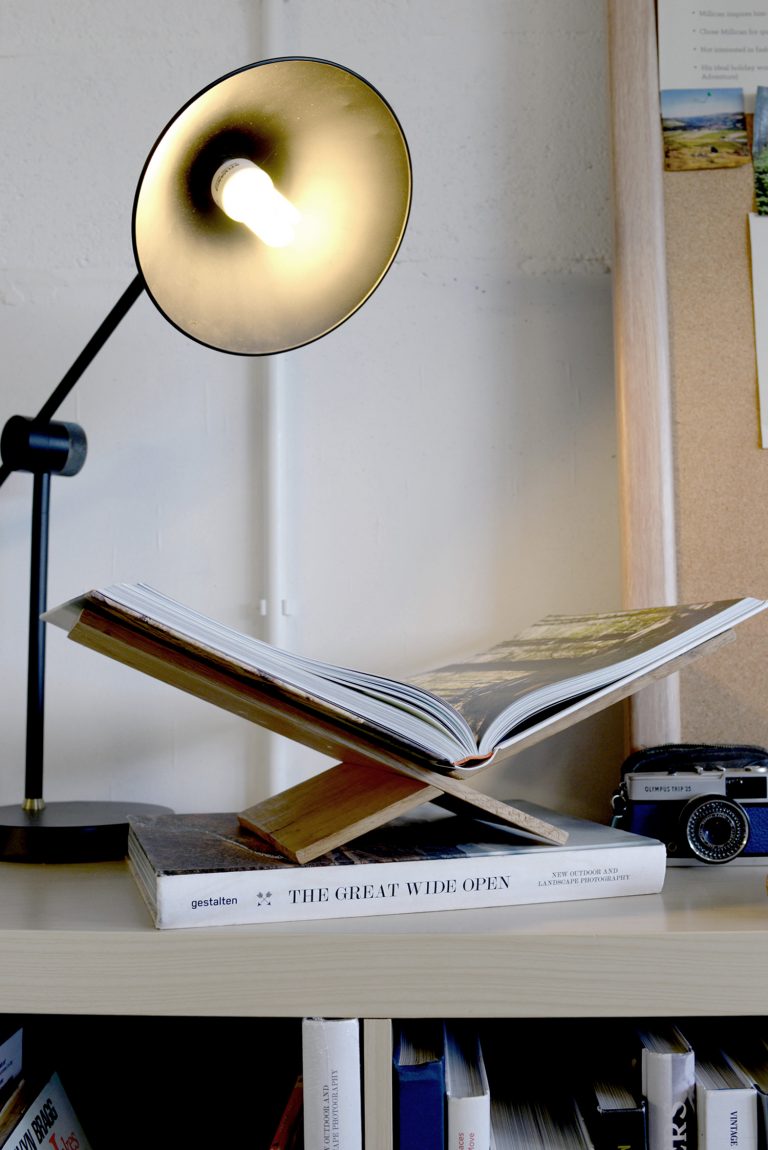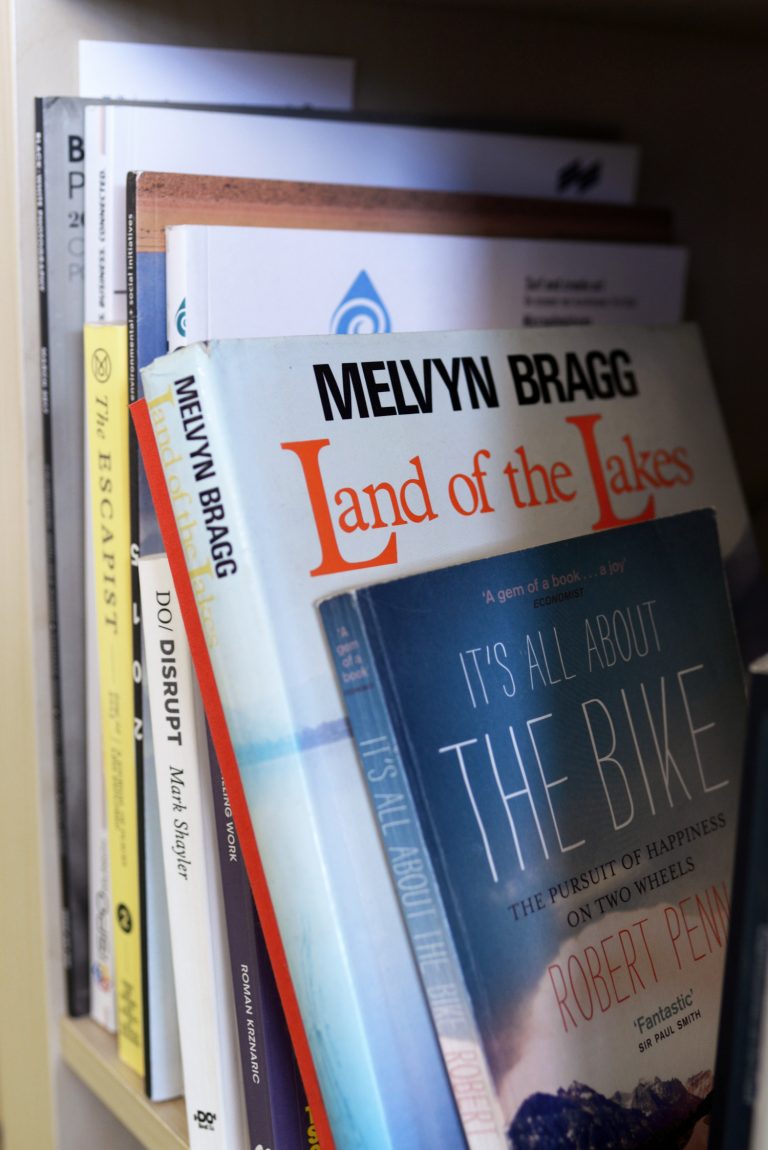 Moving from the showroom, back across the yard to the creative building, we pass through a small photography studio and take a narrow staircase to a first floor space where we meet junior marketing manager Stephanie Bradshaw and graphic designer Rebecca Slack. This team of three headed by Jeff is responsible for all of the brand's creative output and direction, no mean feat considering the rate at which Millican has been growing. It's easy to see how the work environment enables their effectiveness, with an easy and open means of communicating there's no need for inbox clogging emails or messaging apps. This "nimble" approach extends to the content of each person's role, with Jeff keen to ensure that personal interests and skills are utilised by the business as means of ensuring that work is rewarding and that the business can get the very best out of the team. "That's going to be one of the interesting challenges as we grow" Jeff ponders, "how do we maintain that flexibility, agility, freedom and trust when we have dozens of people on a social media team?" It's an issue of sustainability, something that Jeff and founder Jorrit Jorritsma are determined to weave deeply into every aspect of the brand.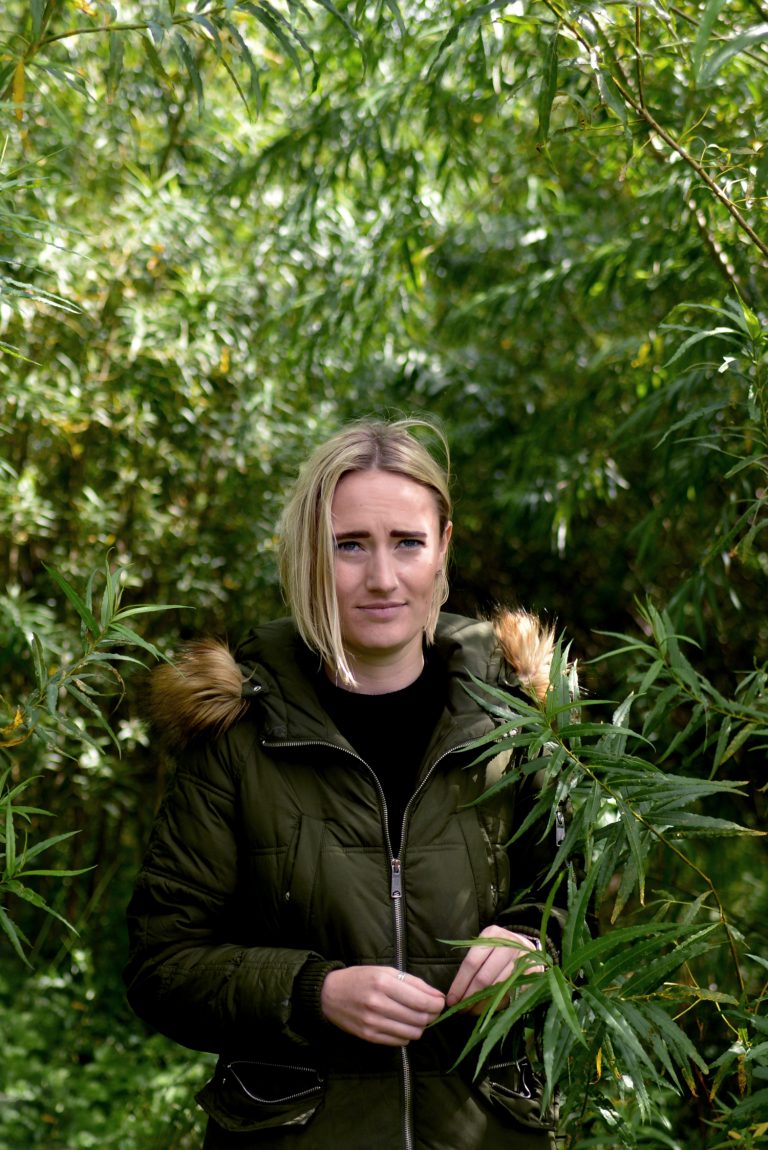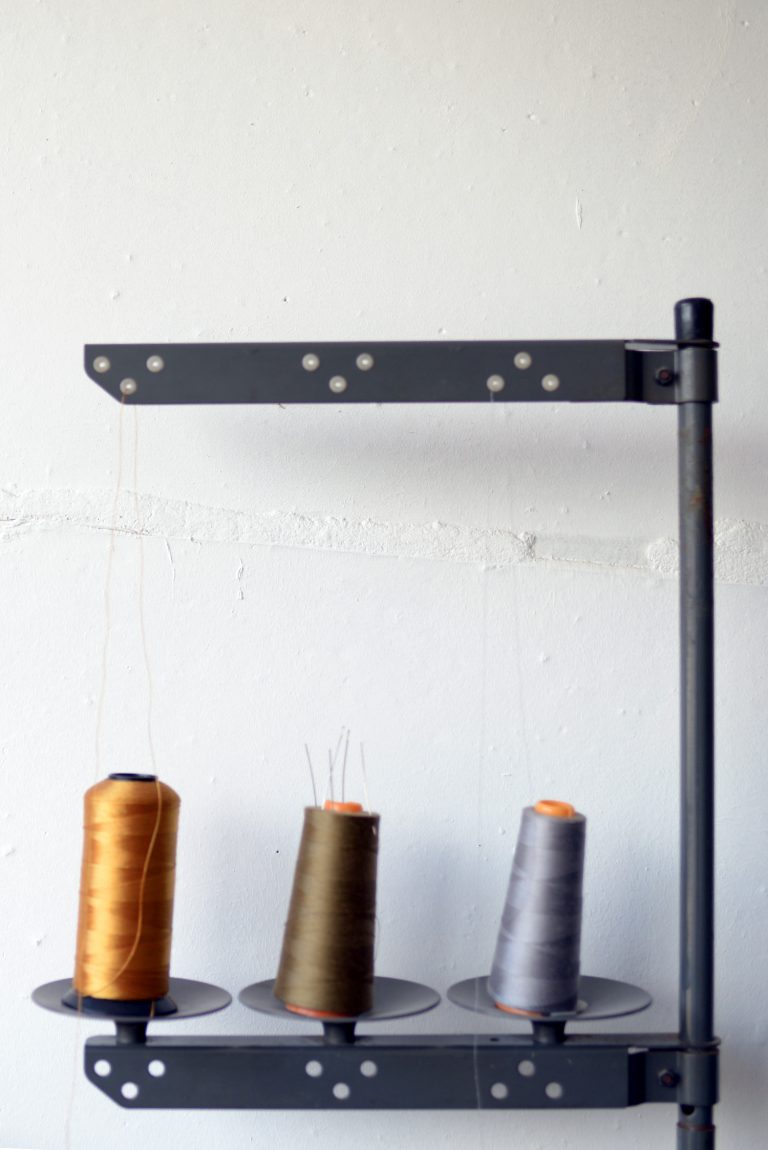 "Sustainability for us, is showing people that you can do business a different way"
"Sustainability for us, is showing people that you can do business in a different way" Jeff clarifies. It's an attitude that seamlessly rolls into the story of the brand, particularly given that namesake Millican Dalton became renowned for going against the grain. The 'Professor of Adventure' famously swapped life as an insurance clerk to live an alternative life outdoors, spending his summer months living in a cave six and a half miles from where we're currently sat. Everyone who works at Millican lives locally and many, like Steph and Jeff hail from Cumbria, ensuring that the brand remains indelibly linked to the area. "Part of our vision is to show that the business model for outdoor fashion and lifestyle doesn't have to be fast and disposable" Jeff explains, and while he admits they're "still learning", his assertion that this is a way of life rather than simply a brand story seems hard to dispute. For Steph, who worked for a big label before making the switch to Millican, that lifestyle choice represents a step-change to her previous job. "A lot of people in fashion are feeling guilty or responsible and are starting to reject the way these larger brands operate" she tells us, revealing that a number of her ex-colleagues are seeking a similar career change.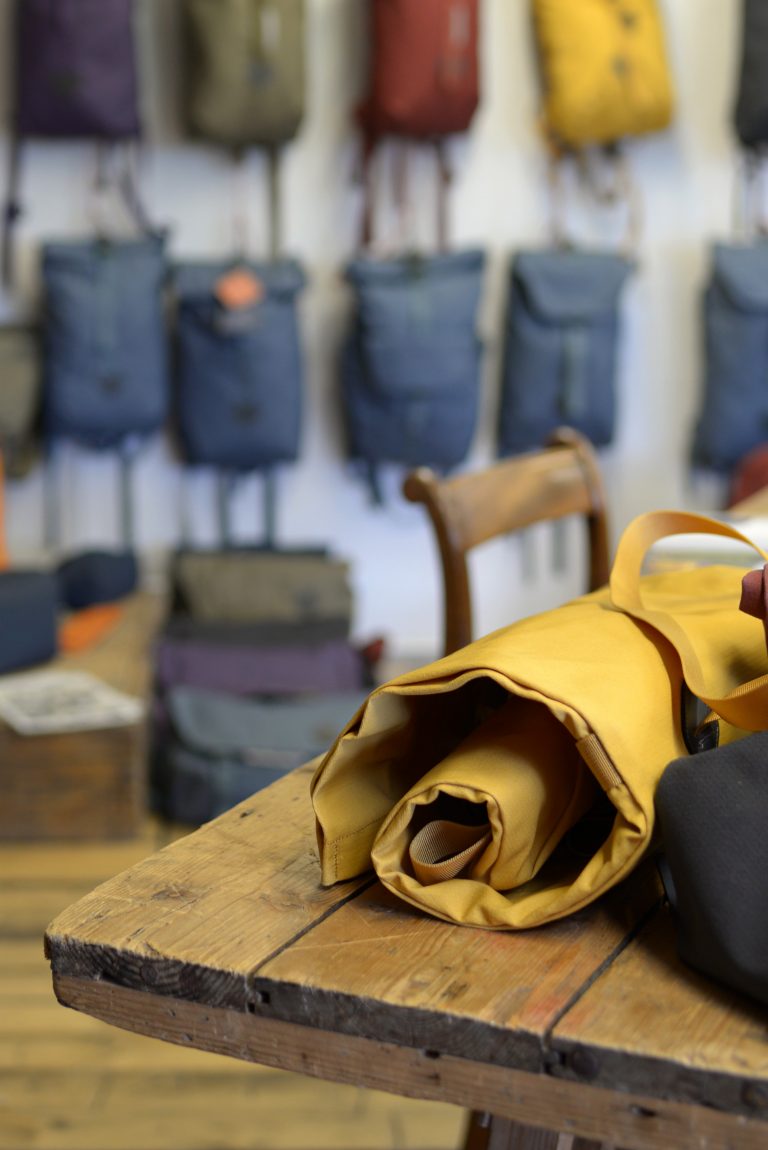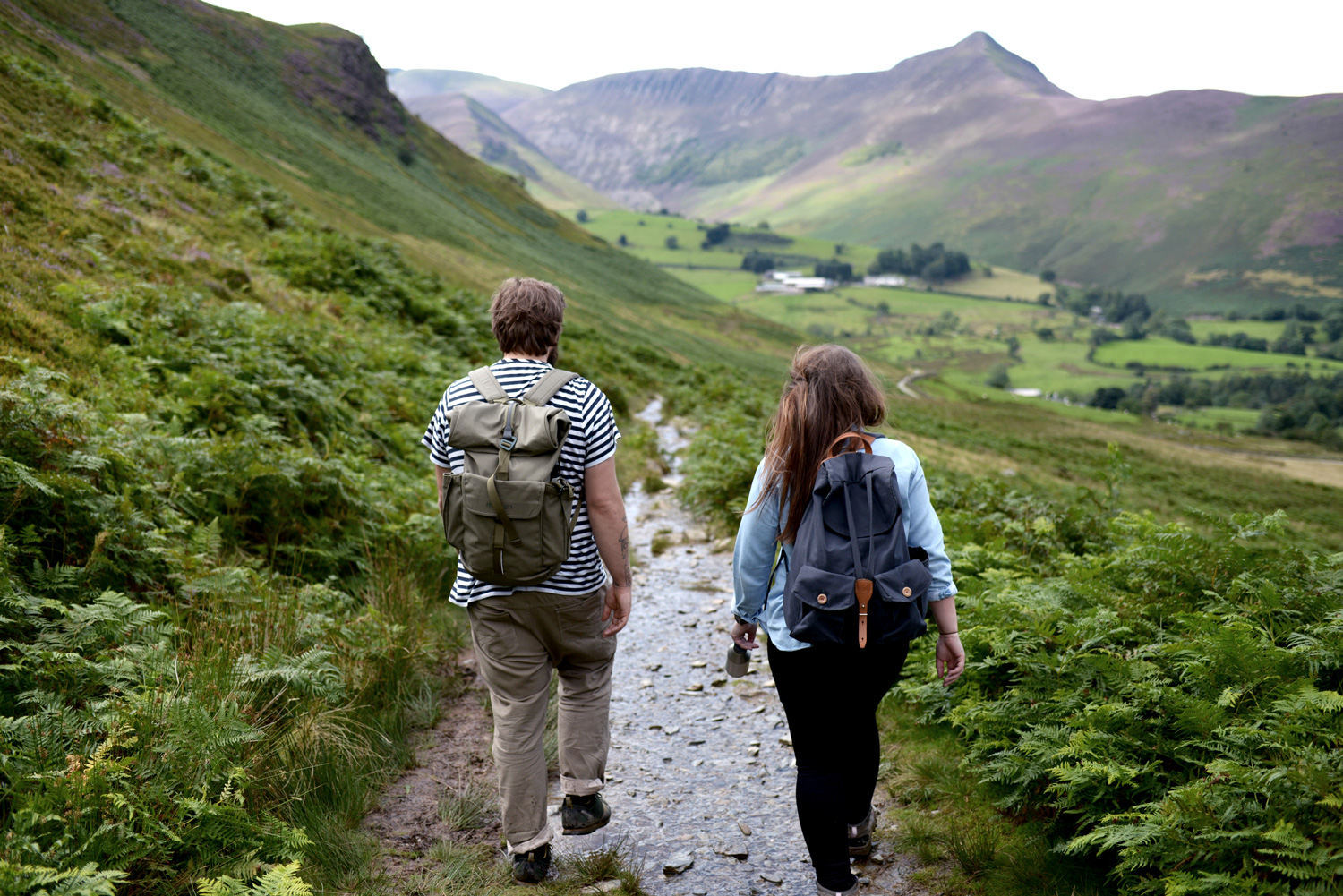 Sustainability from top to toe is an increasingly popular philosophy for outdoors brands, one that Jeff has been a keen observer of since he made a big career change of his own in 2013. Leaving a teaching role at Shillington College to move to Norway, he re-embraced his love for the outdoors and began to find ways to build a career around his beliefs and principles. Inspired by the bravery of students at Shillington who often embarked on the intensive three month course in order to make an about-turn in their professional lives, he set about writing a book about this new generation of outdoors brands.'The Outsiders' was published to great acclaim by Gestalten in March 2014 and by the end of the year, Jorrit had offered Jeff a role that seemed almost tailor made. As the company began to grow, Jeff was determined to find new team members who shared those key values, could be independent and could bring personality and a variety of skills to the role. After working for a short while with another designer and it not really working out, Jeff knew where he had to look — his old stomping ground — Shillington.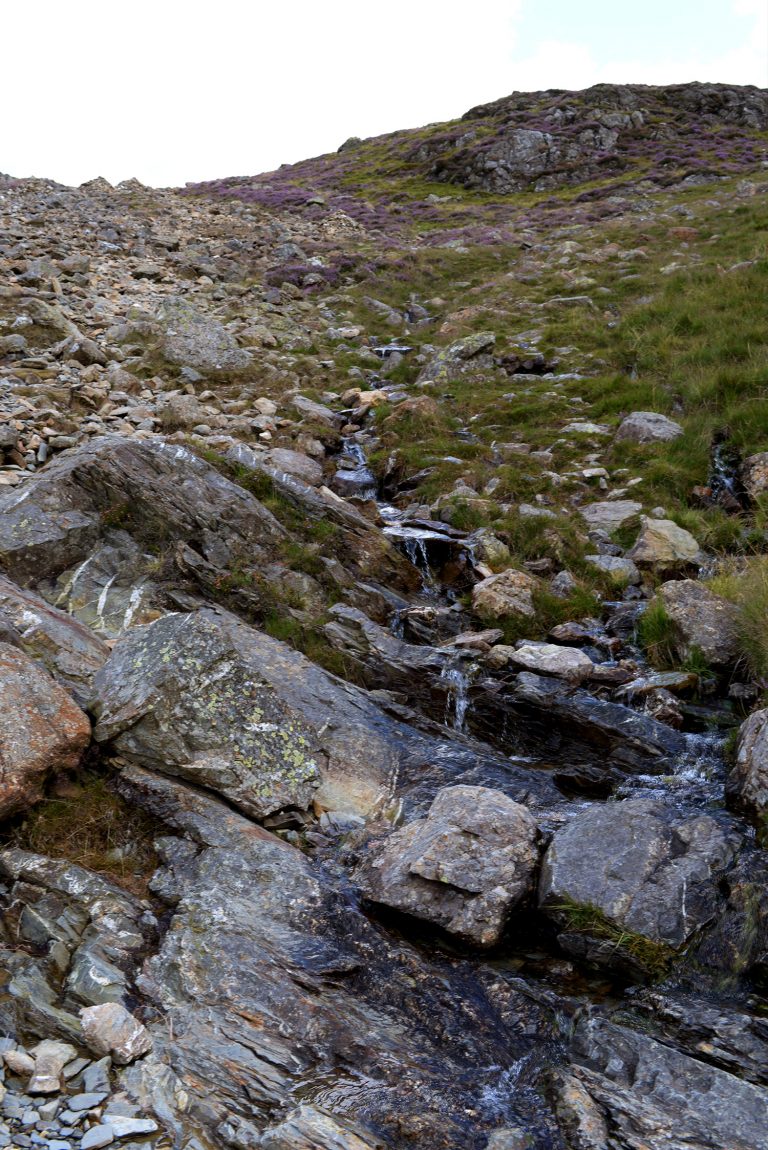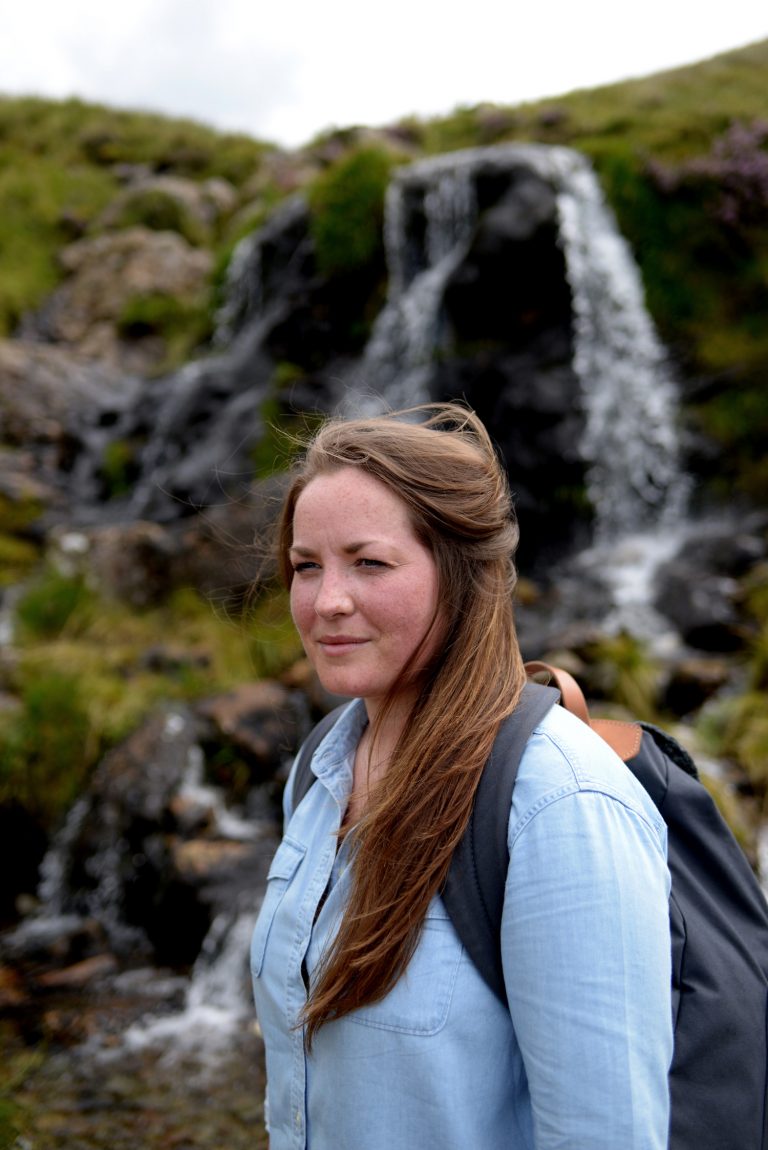 "As soon as I told Jorrit that we needed to get a Shillington student, Bex rose to the top of my wish list pretty quickly". A student in Jeff's final class before the Norway trip, Bex had been an art, design and photography teacher for four years, but the repetitive nature of it was beginning to grind her down. "I saw a friend of mine come out of Shillington with an amazing portfolio and walk straight into a great job. That was it, I handed my notice in and enrolled" she recalls. It was a daunting decision, even for the self-described 'natural risk taker', but one that paid off rather quickly. "I was offered a job within a week, but wouldn't have had the confidence needed to pull that off if it hadn't been instilled in me on that course by Jeff and Sarah (McHugh, now UK Director)". There's no doubt that Bex's drive was a key factor in her success, commuting daily from Lancaster to Manchester meant getting up at 5am and getting in at 7pm. On occasion she'd turn up late, having fallen asleep on the train, waking up instead at the airport, but her commitment and dedication was unquestionable. It's an attitude that helps the tutors work through the masses of course content on the intensive six month schedule and one that "you can nurture a lot easier" than the average university student's temperament in Jeff's opinion. Having put the job spec online, Jeff sent Bex a message to see if she'd be interested. Astoundingly, the message arrived two minutes after she had left her previous design job. Fast forward two years and on top of design, Bex has a hand in content and social influencer strategy. It's a similar story for Steph, who handles events and wholesale operations alongside her original position overseeing the brand's marketing output.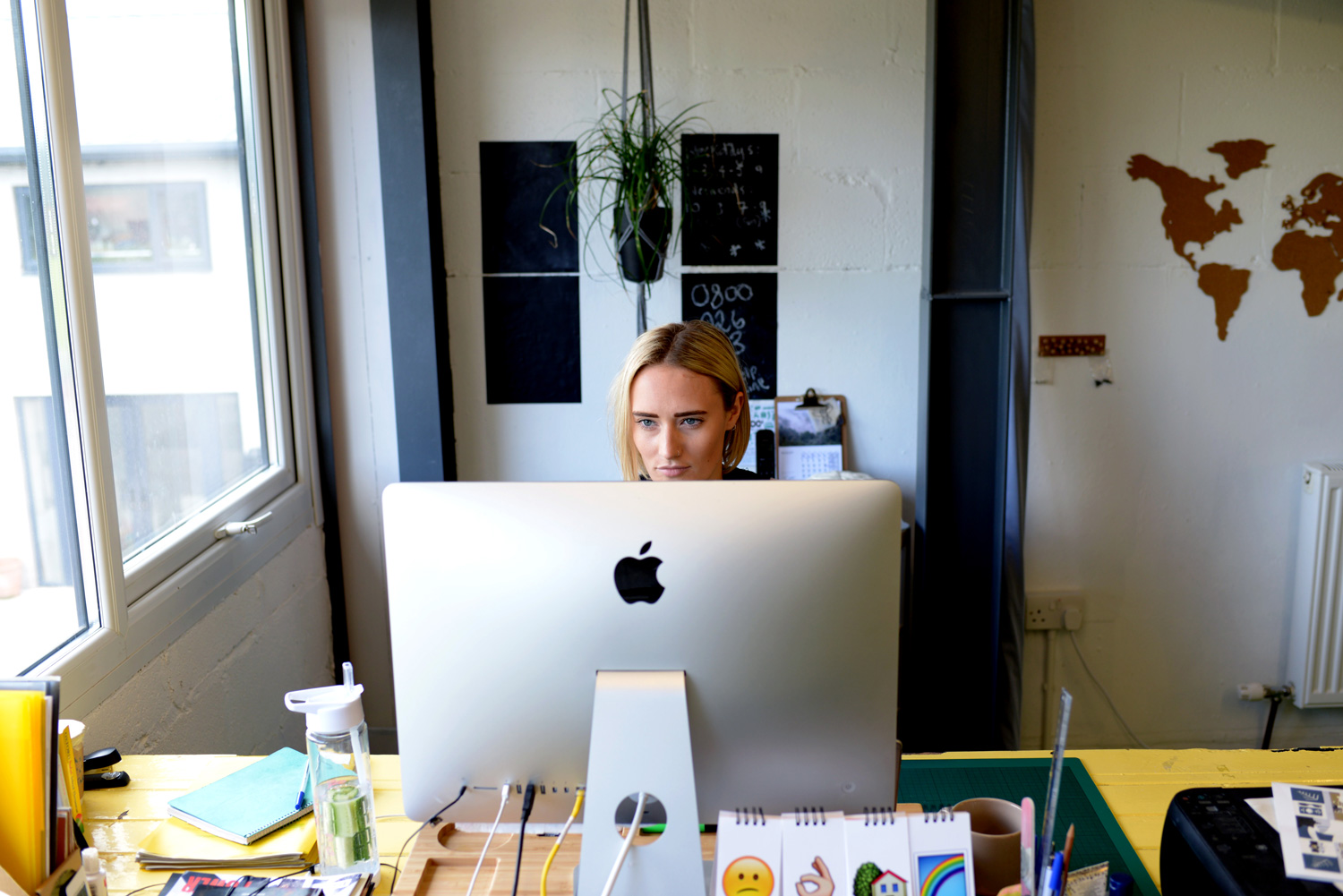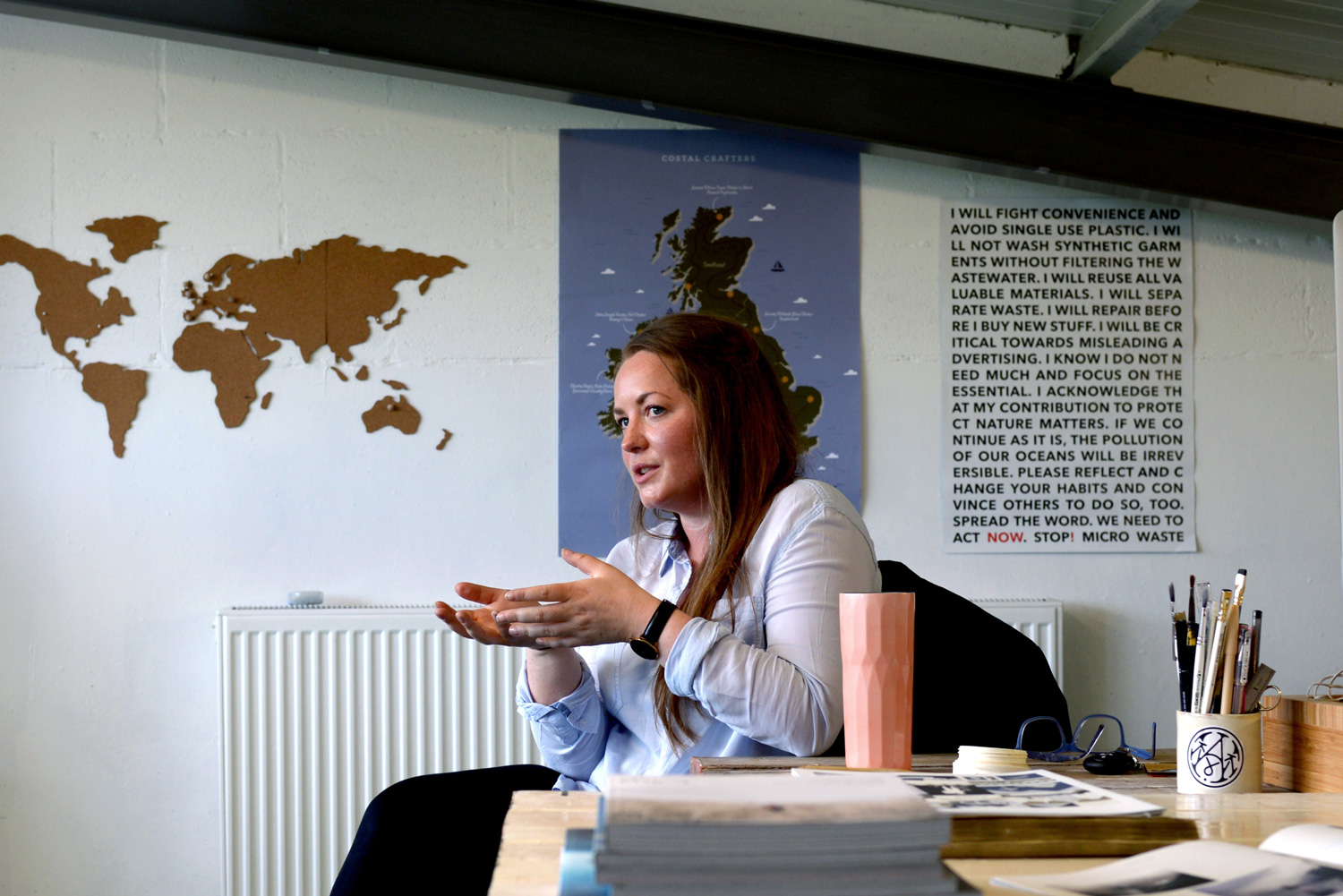 "The journey's been the right one, even if it's taken a while"
For Bex "the journey has been the right one, even if it's taken a while", a sentiment that applies to the remainder of the team as well. "The brand is about a meaningful journey" Jeff muses, "so in the workplace that extends to each individual and what's meaningful to them. If it's money, we can work with that, if it's time off or flexible working, that can be done too". For Jeff, it's a strategy that a lot of companies are adopting as they seek to bring creative teams in house, in order to secure that magic (if painfully overused) word, authenticity. "It's probably financially better for many of those brands too and studios are starting to lose developers as they can't compete with the pricing, so it's an interesting time". While a freelance career can offer flexibility and ownership of projects, this kind of belonging, nurturing and investment in a larger cause are hard to recreate in that arena. It could well be that the next seismic shift in fashion and lifestyle companies is brought on by this change in approach, if that is the case, Millican will not look to take credit, or boast that they were ahead of the game, they'll be concentrating solely on what works for them, their staff and customers.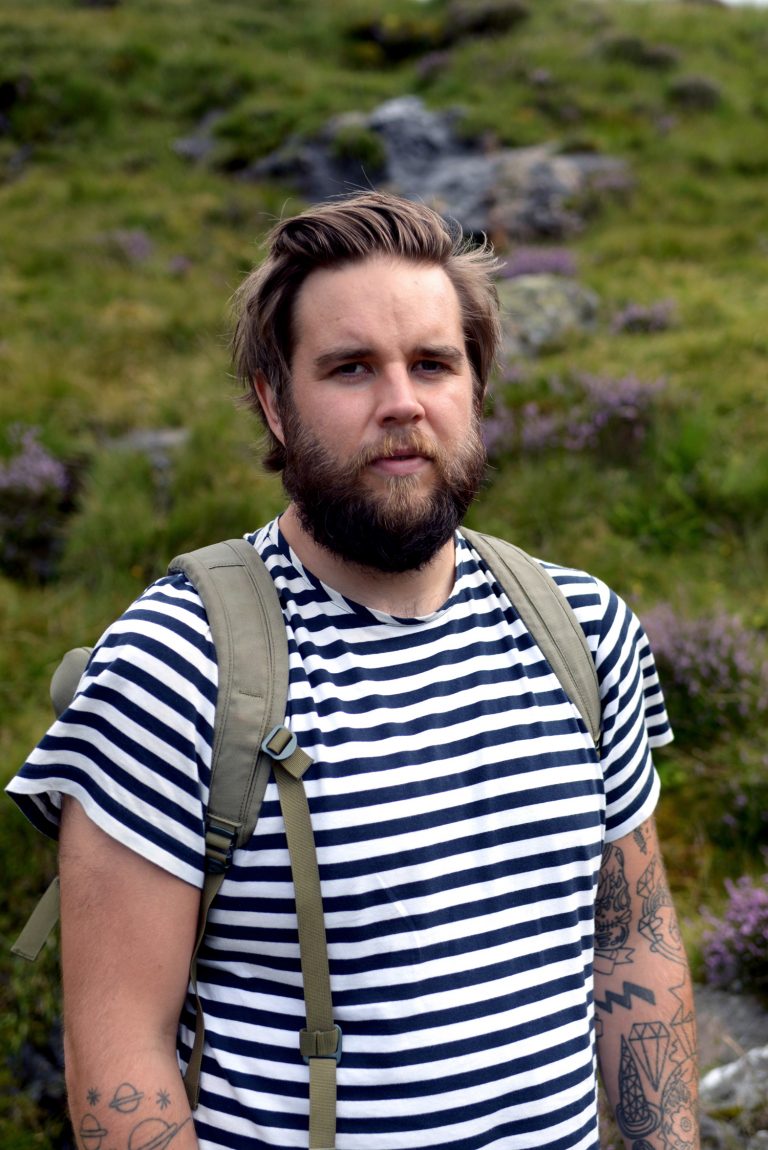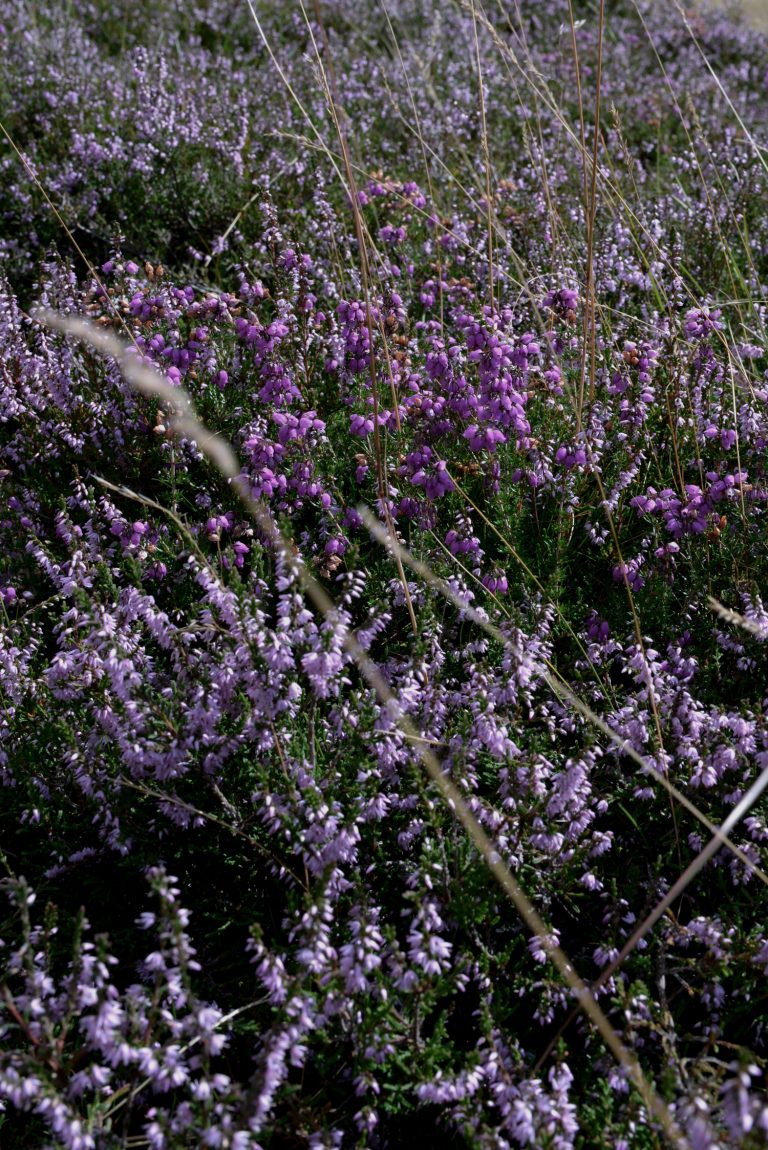 "Even looking out of the window at this every day, we still have the same pressures and stresses of any job but it's a constant reminder to be more conscious of how we find balance in those day to day demands" Jeff summarises. "We want to help people see that you do have to work, but what you do outside of that can also define you. If we can live it and do it, then there's another way to look at business, products and your life than the one that's prescribed. We want everything we do to be a symbol of independence and doing things differently". It's a grand statement, but certainly not an empty one. These people and their company reject many of the conventions and assumptions about life and work and to be perfectly honest, from here it looks like they've got the right idea.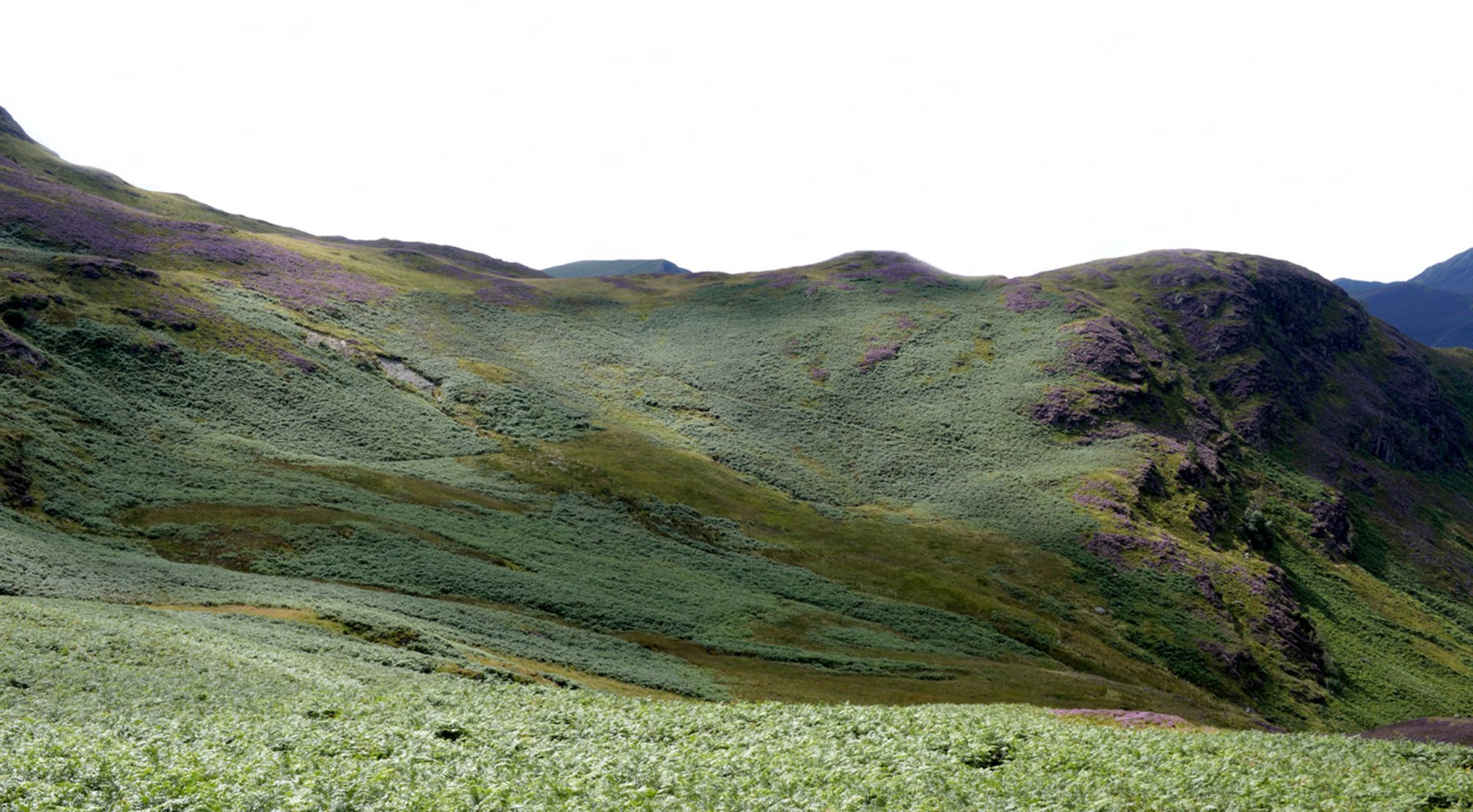 This feature was produced in partnership with our friends at Sheffield Institute of Arts, set in a heritage building in the heart of a city with an industrial pulse, you can take a look at their undergraduate, post-graduate and short courses here. You can visit Millican's site to take a closer look at their sustainable luggage here and follow them on Instagram here. Our photographer Sophie Lee, is also on Insta, click here to check out her feed.