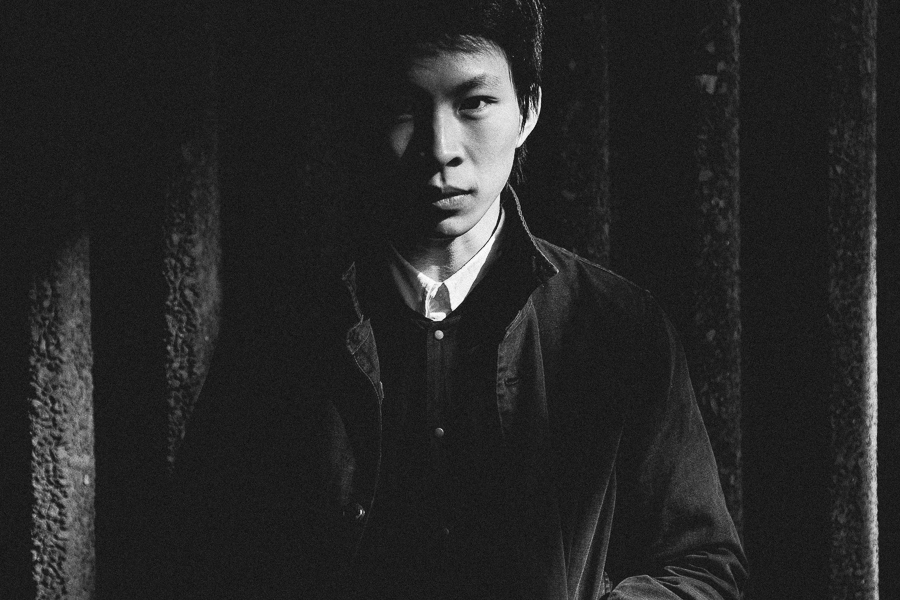 Portrait of Paul Phung by Jonathan & Jonathan

Amongst the exhaustive search for contributors last year, there were moments where everything just clicked. One of those moments was undoubtedly when our photo editor Hollie showed me Paul Phung's striking monochromatic imagery. It was no surprise when the She Was Only team selected one of his portraits for the cover of Issue Zero and another for Issue One. Indeed, the strength of those two images in particular had a lot to do with the impression that the publication made in its first year.
I felt from the start of the project that one of the ways to make the magazine truly useful as a resource was to ensure that a variety of perspectives were represented within the 144 pages. In Paul, we had someone who had successfully made the leap to working as a freelance photographer quite recently. That, it seemed to me, was an experience of great worth to our readers. Furthermore, Paul's work was nothing short of stunning. It is often said of photographers that they utilise light well, but I have seen few of such tender years (Paul is just 26) toy with it so brilliantly as part of his art-form.
Often working in fashion editorial Paul has amassed a mightily impressive list of clients and his stock continues to rise. It seemed unthinkable to not catch a quick word with him as part of our ongoing series, so I did.
So, in Issue One you explained how your move to London was the start of your journey to becoming a freelance photographer and how that process was a difficult one at times. How is freelance life treating you now? Have things settled into a rhythm?
Not really but sometimes, I guess that's the nature of being a freelancer. But looking back to when I first started then yeah, I never want to re-live that first year again.
Are your days of working unpaid jobs well and truly behind you or are there still companies or brands that you would be willing to work for so that you can list them as clients or collaborate with them?
I wouldn't say completely behind me but currently all the things I'm working on are paid assignments. I still get asked quite frequently to shoot for free and I feel like if can get something out of it then I would definitely consider it.
How do you feel that your work is evolving as a result of the commissions that you do? Are you still having to learn and adapt?
Yeah, always learning with every new commission. I've been put into situations before with very vague knowledge to what the brief was but asked to just turn up as a photographer. One assignment I had to photograph these objects in a dark UV lit room, no one warned me about this and when I arrived at the location the gallery manager (I think) just said to me,  "I hope you brought your tripod." All I remember thinking was, "Do I even own a tripod?" I somehow managed to pull that shoot off, but despite being dropped in at the deep end, I love doing shoots that I wouldn't normally do.
You've been working with the likes of Bullett and Dazed recently, how do magazine commissions compare with some of the other work you do?
They're not too dissimilar, magazines normally talk to me beforehand on certain areas they like about my work and generally want me to apply that to the assignment they have for me.
Is there anything else that you've learned since Issue One that you think would be good advice for young photographers trying to make it as a freelance photographer?
I met up with someone last week who emailed me after seeing my work in Intern and they asked me this exact question. There's no special formula on how to make it as a photographer, there just has to be a lot of dedication and passion for the subject. I did tell them that before worrying about anything else, they should first of all work on their portfolio until they're completely satisfied with it. It's also good practice to set yourself targets and in doing so, to aim high.
What are you working on at the moment?
The last time I spoke about potential jobs I had coming up, most of them fell through at the last minute so I'm not going into anything specific but hopefully some very exciting new collaborations and I feel more confident than ever with my work now so I'm hoping they work out.
_______
While Paul continues to go from strength to strength we will be keeping an eye on him (as ever). You could do far worse than follow our lead.