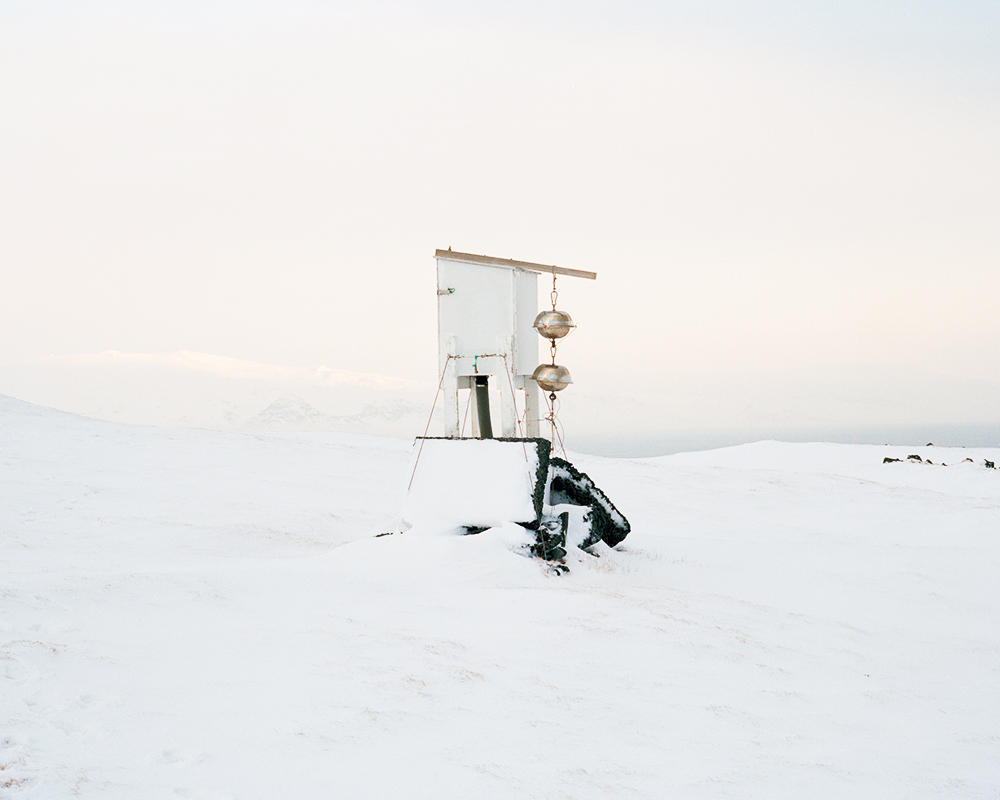 Welcome to Where the Land Rises, a photography series by recent Glasgow School of Art graduate Peter Holliday. Despite much of the colour palette, to call the series minimalist would be unjust; it would neglect the raw portraiture and the range of subjects throughout. Rather, it would be better termed expansive and exploratory, since Where the Land Rises is a varied venture into the theatre of the landscape, where drama and stories unravel around humanity.
This series, a documentation of Heimaey, the only inhabited island of Vestmannaeyjar, Iceland, considers the symbiotic relationship between landscape and human experience. Peter argues that our environment "underpins our culture, history, identity, politics, and very existence", and thus provides a stunning background, both literally and figuratively, upon which to introspect further.
On discovering the island during a road trip in 2014, Peter became fascinated with stories surrounding the eruption of Eldfell, an island volcano. Compelled to investigate further, he discovered how the landscape, once admired by locals, had been buried under the residual lava and ash. With the critical theory of Anne Whiston Spirn and Yi-Fu Tuan influencing the project, Peter contemplated the changed environment, and what the locals' emotions revealed about their relationship to it.
With the dramatic scenery in a constant change of flux, notably due to lighting and harsh weather, Peter has been able to distill this with astonishing professionalism. Principally shooting on medium format negative film, the series juxtaposes the immensity of landscapes against depictions of an incredibly personal humanity.
Having developed his style at the illustrious Glasgow School of Art, Peter remains optimistic about his future photographic career, just as he should be. Check out the series below and you'll see what we mean.