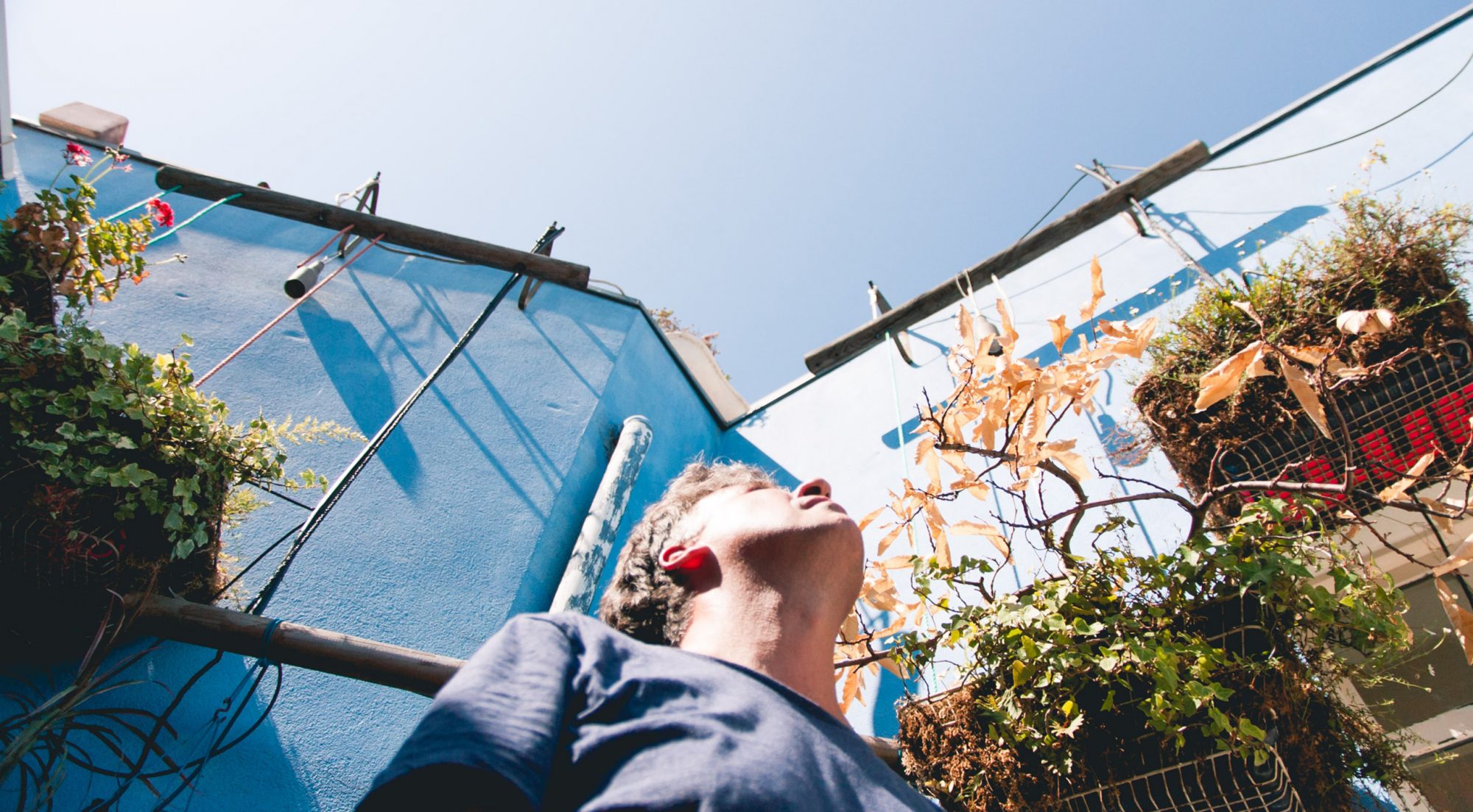 Rising Tide
Gripped by four years of financial crisis, Portugal became a challenging environment for young people looking to start their careers, but in Porto, a new creative community is turning adversity into opportunity
In today's popular equation of happiness, finding what you love and making it your everyday is perhaps the most coveted means of striking that much sought after balance. In my city, Porto, it's a dream that a few years ago seemed abstract at best, but is starting to become a tangible reality for those prepared to fight for it. It's beautiful to see young people maintain their confidence and drive amidst these uncertain times, faced as they are with completely different prospects to older generations. In Porto though, we don't feel lost or insignificant amongst the array of events or people and we're aware that things are happening. We sense the city moving and artists standing out. Porto is still human enough for us to easily know each one of them in person and so, I decided to reach out to a handful who could give me an insight into the city's vibrant creative movement.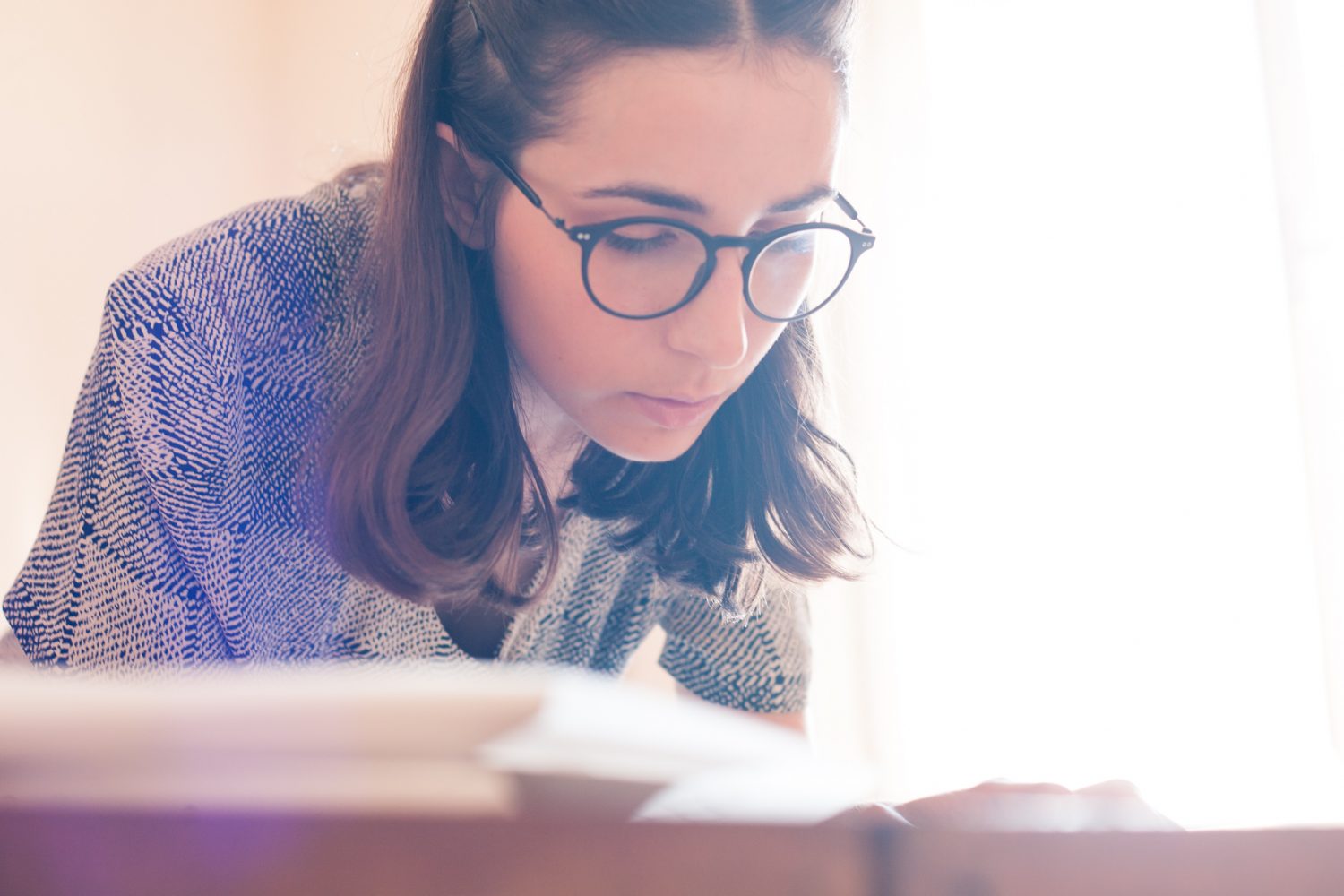 "It always feels like you could be doing more to reach the next level"
"If I really commit myself to drawing and illustration, I can become self-sufficient in two years", thought visual artist Clara Não. Roughly a year later, we're in conversation and she seems to be on track. In between performance art, work for galleries and DJing a couple of nights a month, Clara now seems sure that the biggest obstacle to making a living from doing something she loves is "to feel happy about it, because it always feels like you could be doing more to reach the next level". She's not about to give up on her dream, although it hasn't been an easy ride. After a period of splitting herself between two part-time jobs as a graphic designer and still making time for her personal work, she reached a physical burnout and decided, as a result, to double down and prioritise her art.
Maintaining a job in order to make a living is a tough task in itself, as Matilde Viegas can attest. The 27 year old studied biochemistry, although film photography is what she's determined to make her mark with. Matilde has been waiting for a job since January, one that will start in October and has used this limbo to her advantage, elevating her photography profile. "You have to be able to monetise your skills, to commercialise you", she insists. "For me before it was like 'you've studied this and the rest you do is a hobby'. But it's about taking advantage of that thing that I love and trying to take it further". Having read 'Don't get a job, make a job', by Gem Barton, Matilde found that sharp self-promotion seemed a necessity if she was to turn her passion into something full-time and sustainable. "We have to use social networks as a work tool. It's what everyone consumes, what everyone picks up when they get up in the morning. If you want to be hired, you have to make sure people know you exist". Self-confidence is important to everyone, but freelancers need a particularly thick skin. As Matilde affirms "when you are your own agent, you have to tell people your work is good. It can feel awkward, but it doesn't make you less humble. If you don't think your work is good, no one will".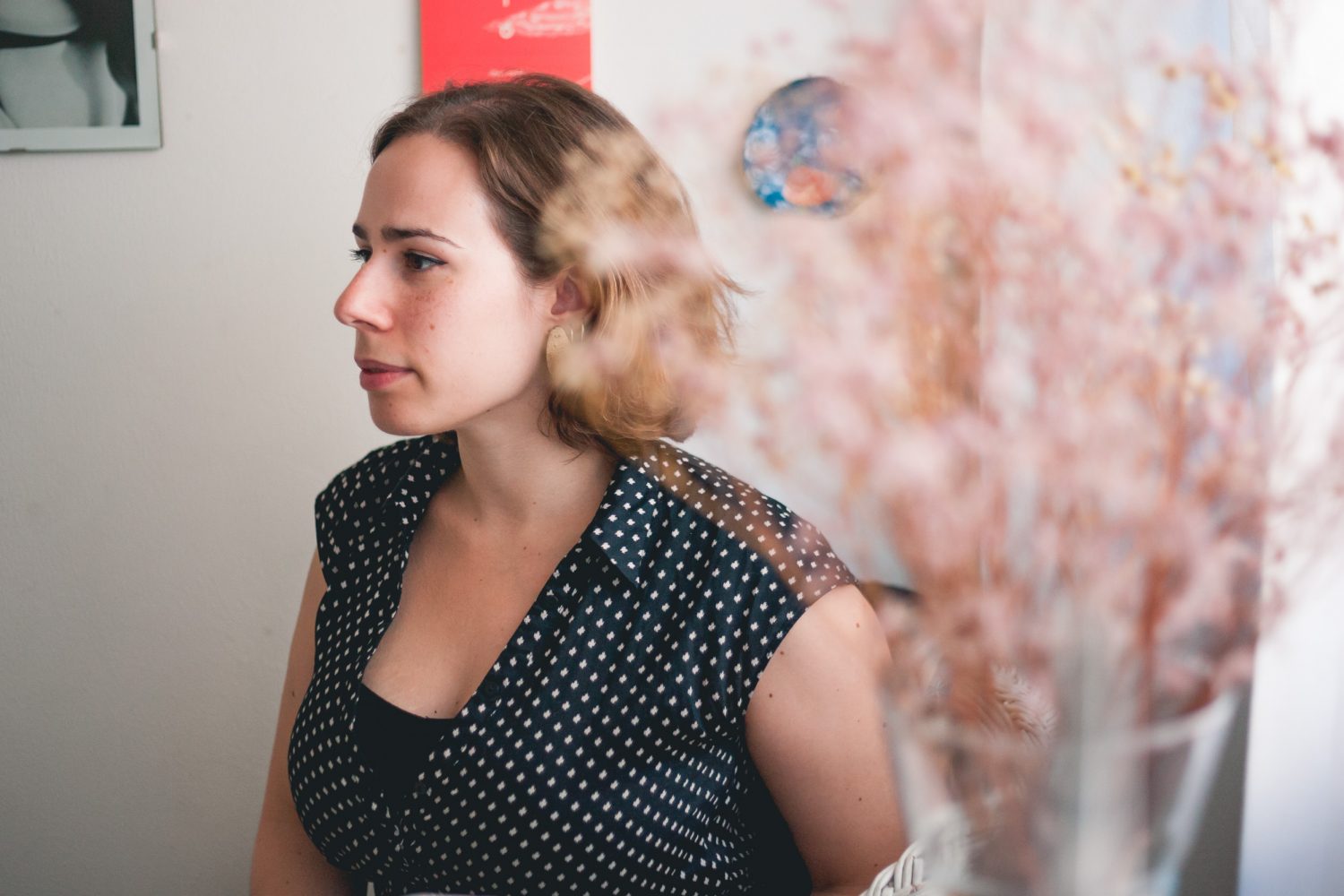 "You have to be able to monetise your skills, to commercialise you"
Positive coverage of what you do certainly gives you some momentum to work with. With that in mind, I couldn't help but speak with 21 year olds Diogo Matos and Lourenço Providência. They have collaborated on side projects since they started studying graphic design together and have managed to achieve a great deal. Having been responsible for 180 Creative Camp's identity this year, they've recently been retained for the next edition. Newly graduated, they want to step into the labour market to see how things evolve. "When you finish your studies, you have very utopian perspectives" claims Lourenço, "in school you're free to work on whatever you want". Clara Não had pointed out exactly the same when she told me "there's a huge gap between the quality of work you're used to in college and what a client is looking for in that respect".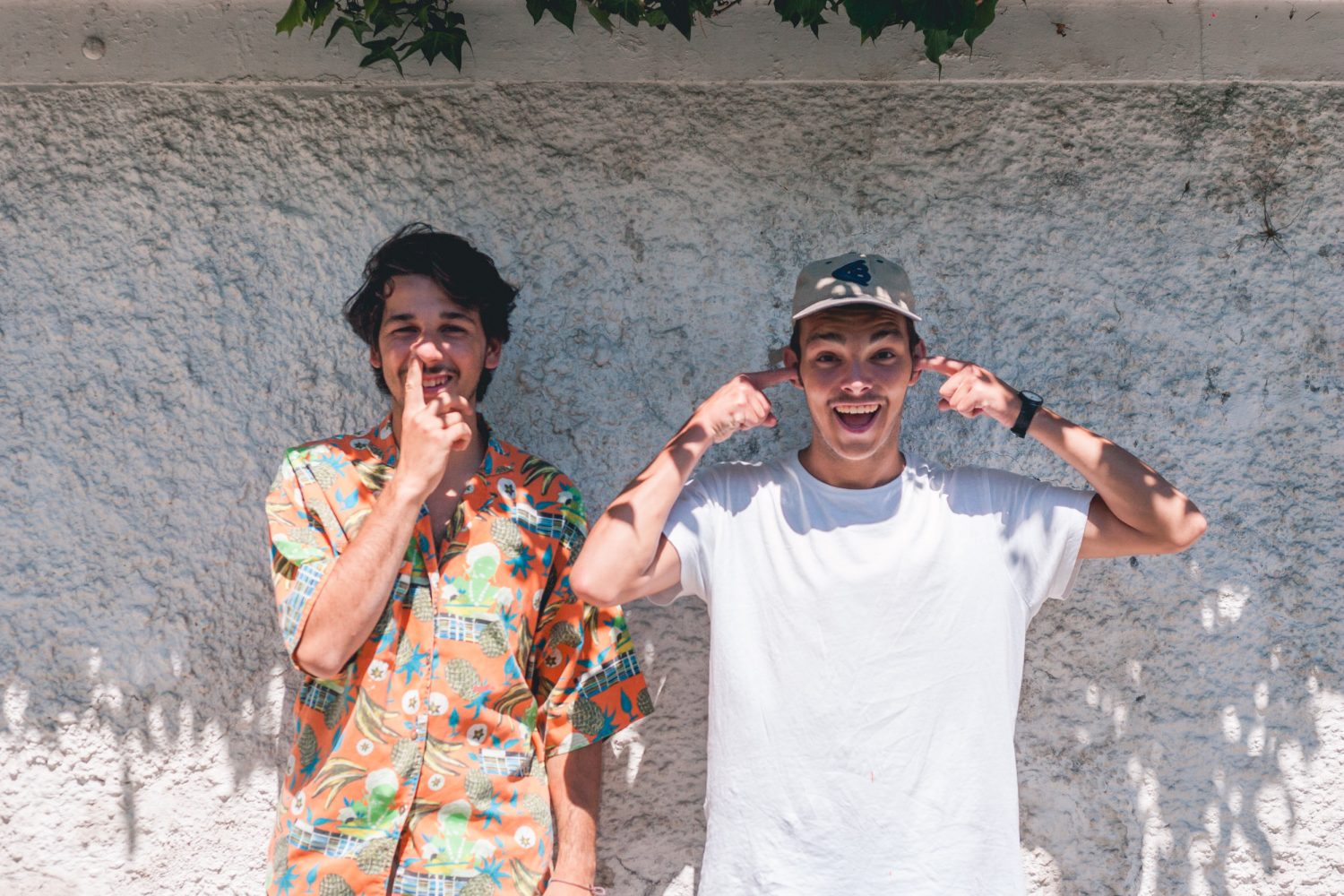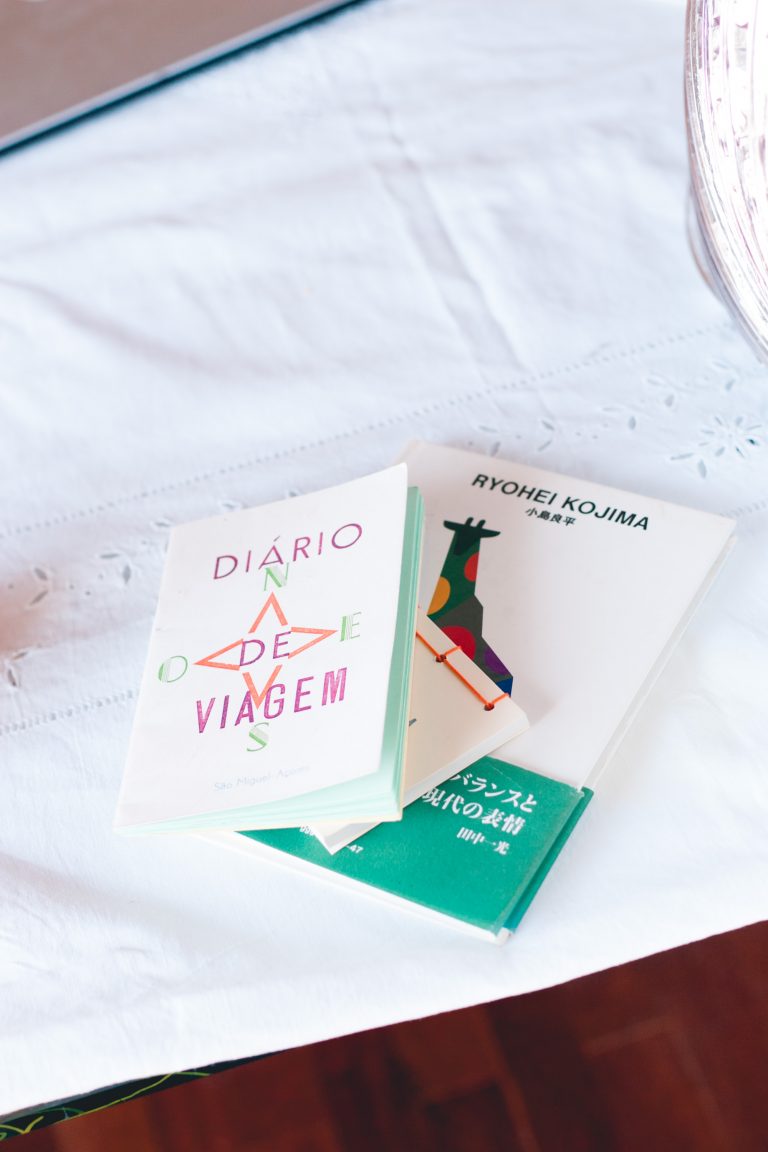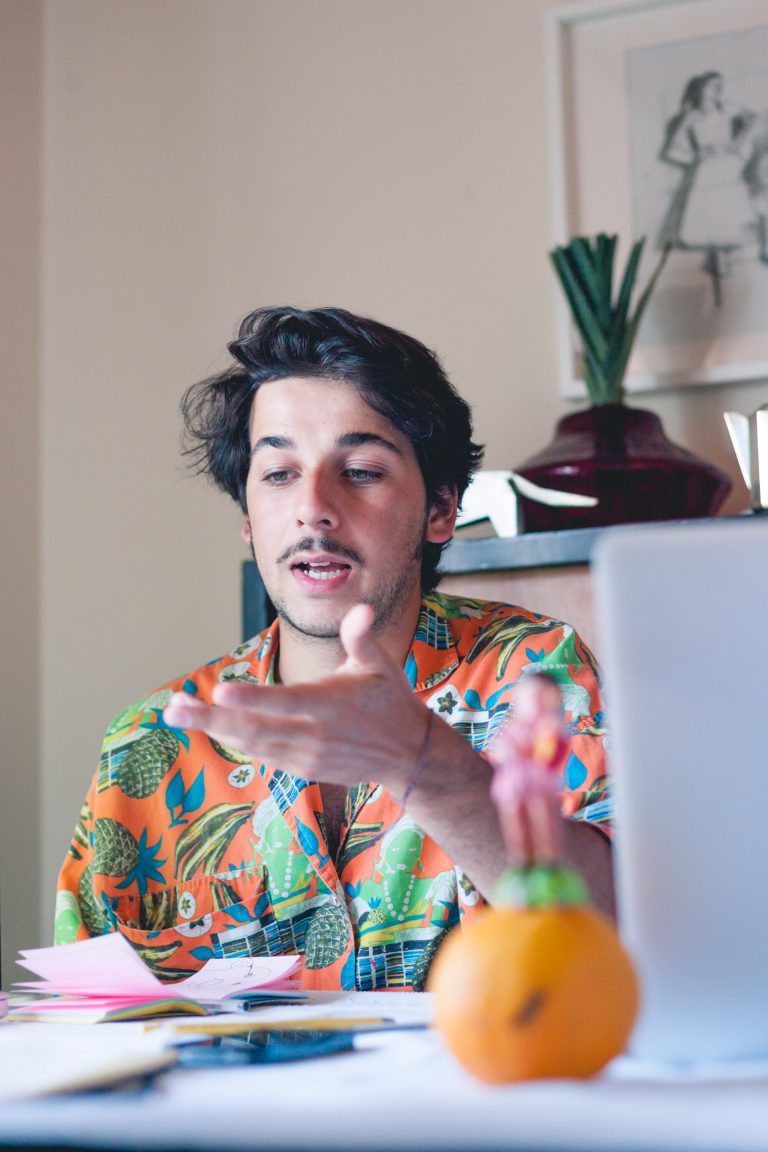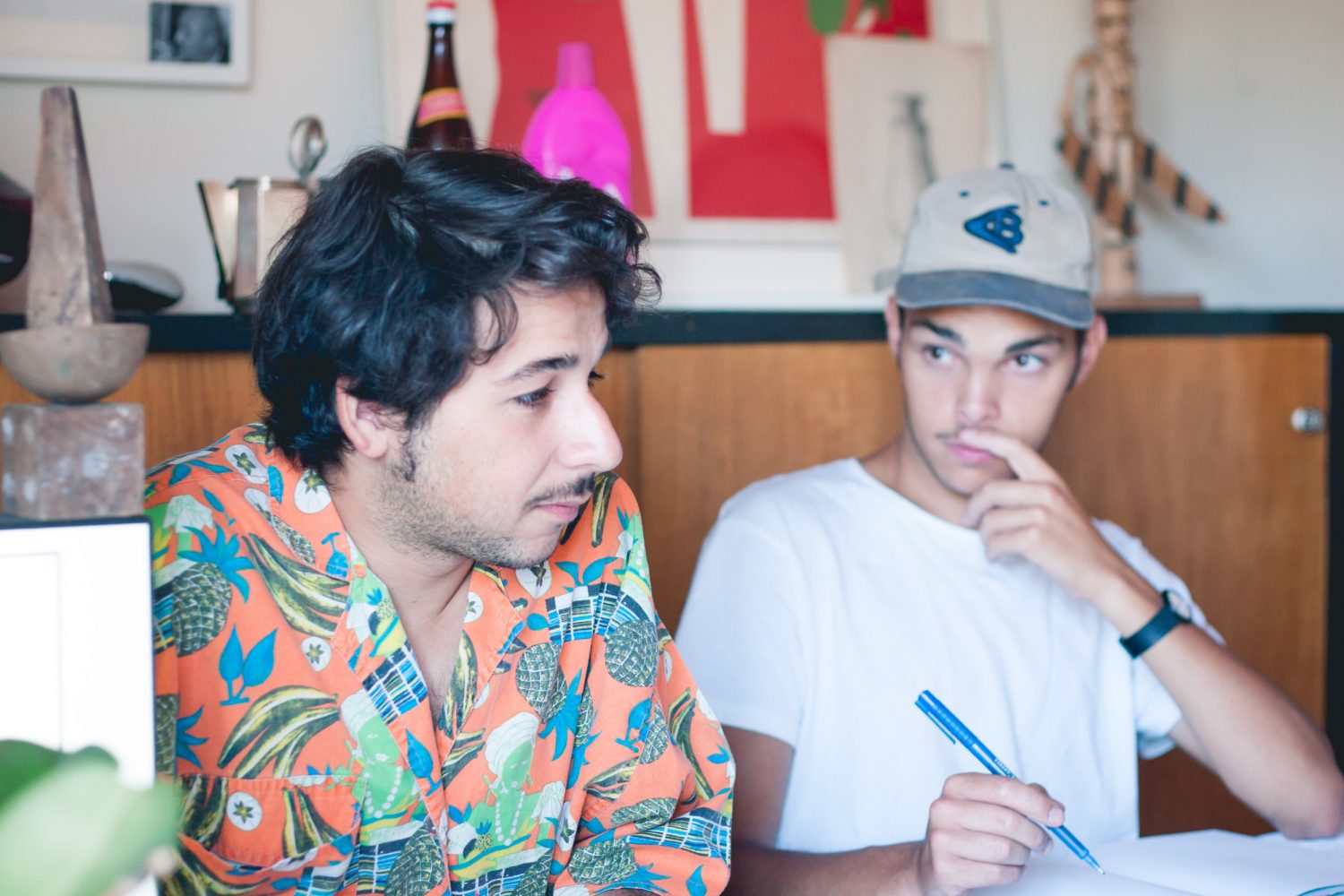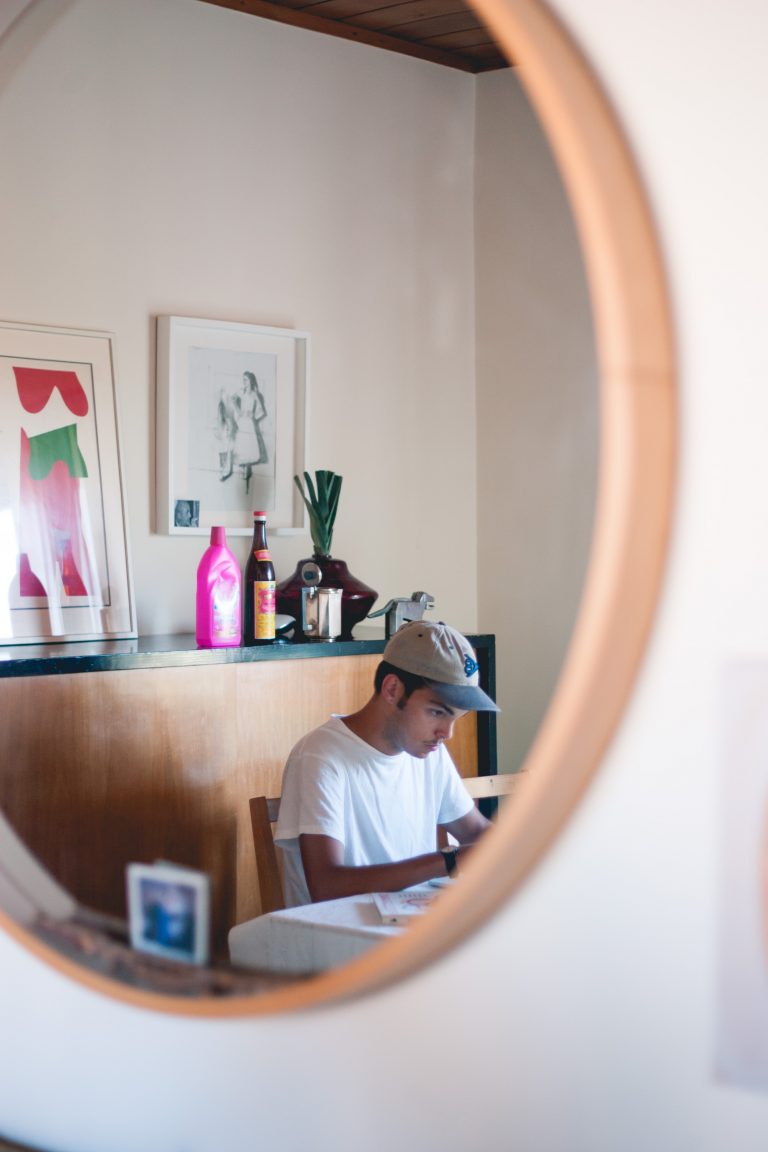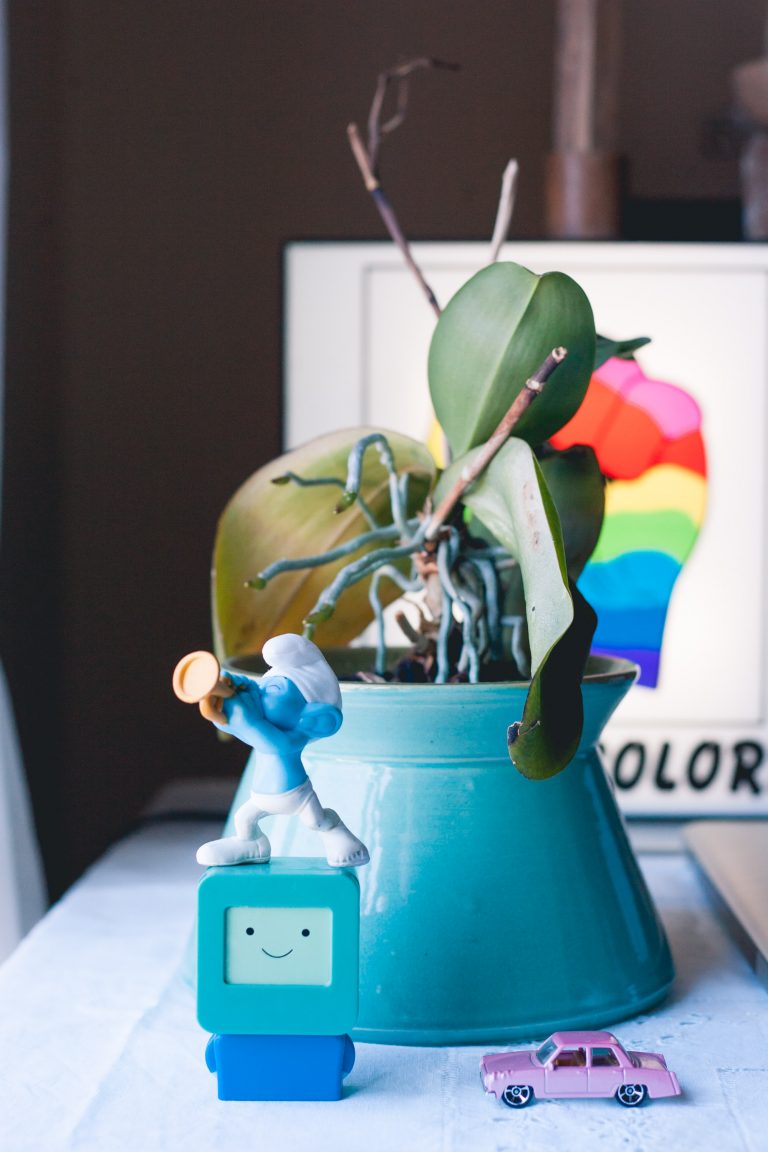 Like they say, in part, it's about being very eager to produce stuff. Also, "it's easier to work in what you love in Porto, than in other cities, because here there are less people doing it" Diogo points out. "That said, the ones who do it, do it flawlessly". The smaller community does have its advantages for Diogo though, "it's easy to connect with people. If a teacher likes your work in college, I have no doubts someone will eventually ask you to work with them". He and Lourenço were invited to join We Came from Space, a collective of studios and students, where clients' work and experimentation go hand in hand. "We're still so young that when someone believes in us, we're even more eager to show them we can do a good job".

Inevitably, I ask them about going abroad, which used to be the only real option for the city's creative youth. Both nod in agreement, before Diogo summarises, "years ago, I would say we have to go abroad. Now I don't see it as a necessity, I see it more as an opportunity to be inspired by a new culture". Porto could be easily discarded for another city, but for the current generation, there are many reasons to stick around.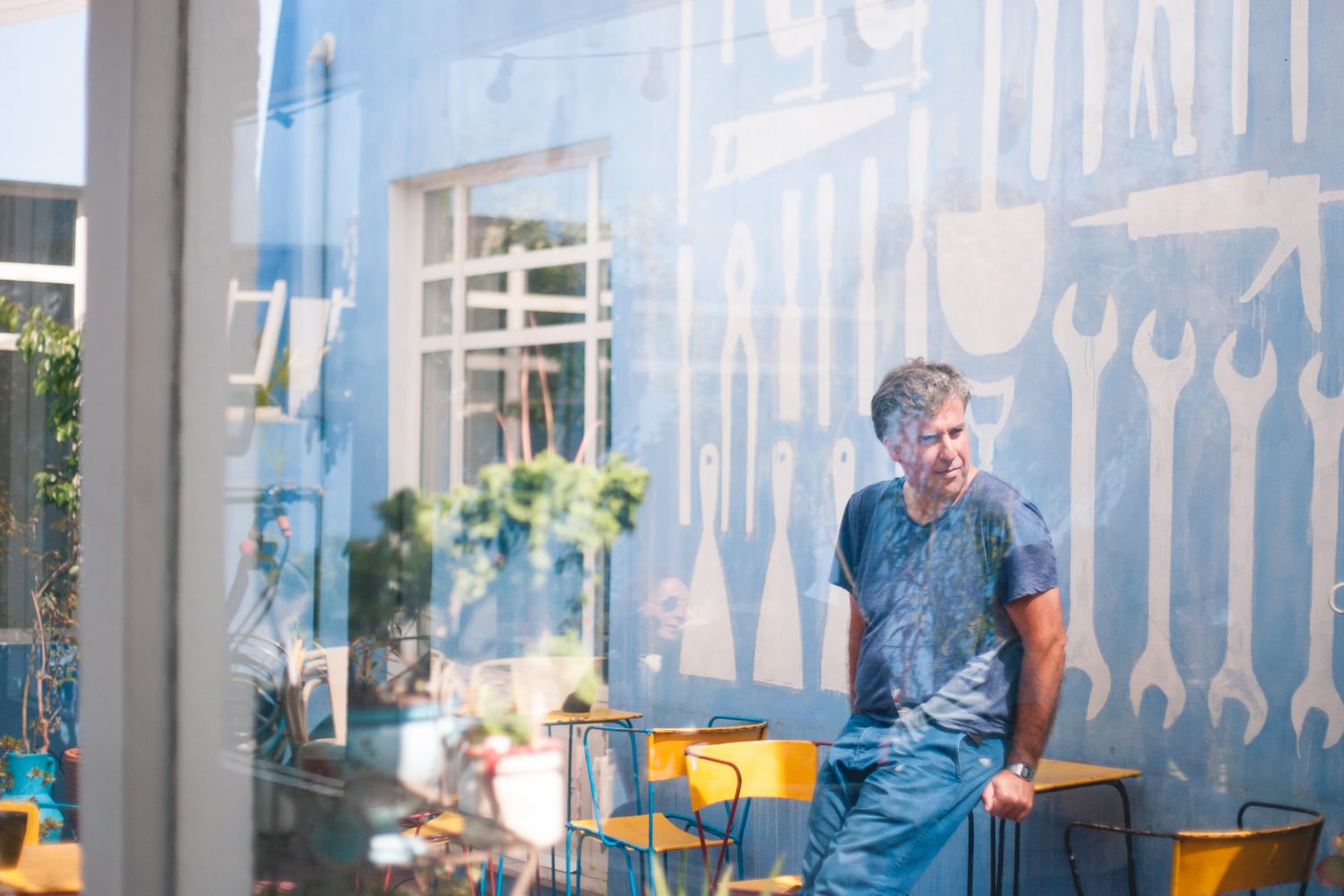 "Young people need to believe they can make things happen, that they have a stage and we need spaces where they can have that"
Daniel Pires, founder of Maus Hábitos, a space of cultural intervention, notable for its distinctive focus on visual arts and performance, has no doubts. "Porto is a city with a human size. There's still time and space regardless the ascent in tourism. We're living a great developing moment that we should seize, economically and artistically".
Daniel's vision for Maus Hábitos and its role within the creative community seems timely. He refers to it as an intermediate space, existing between museums and commercial galleries. "It's the space of trial and error, where the audience sees for the first time ideas still in progress", he says. Key to his vision is the creative people who use it. "Their traffic and heterogeneity generate discussion, which generates projects. Young people need to believe they can make things happen, that they have a stage and we need spaces where they can have that". At Maus Hábitos, local artists mix with international counterparts during residences, with a constant cycle of exhibitions capturing the collaborative or individual output of the denizens. Add to that a number of external projects, many of which are produced in partnership with the highly engaged city council who Diogo and Lourenço cite as playing a vital role in boosting the profile of good graphic design in the city.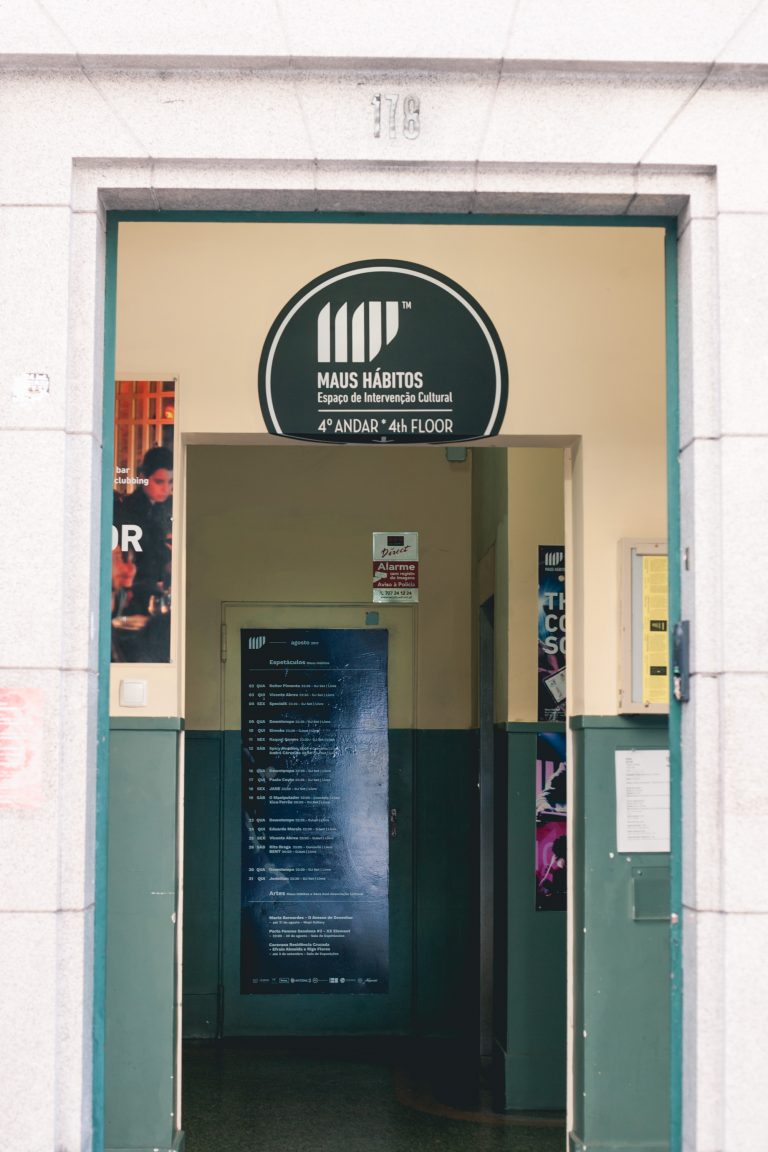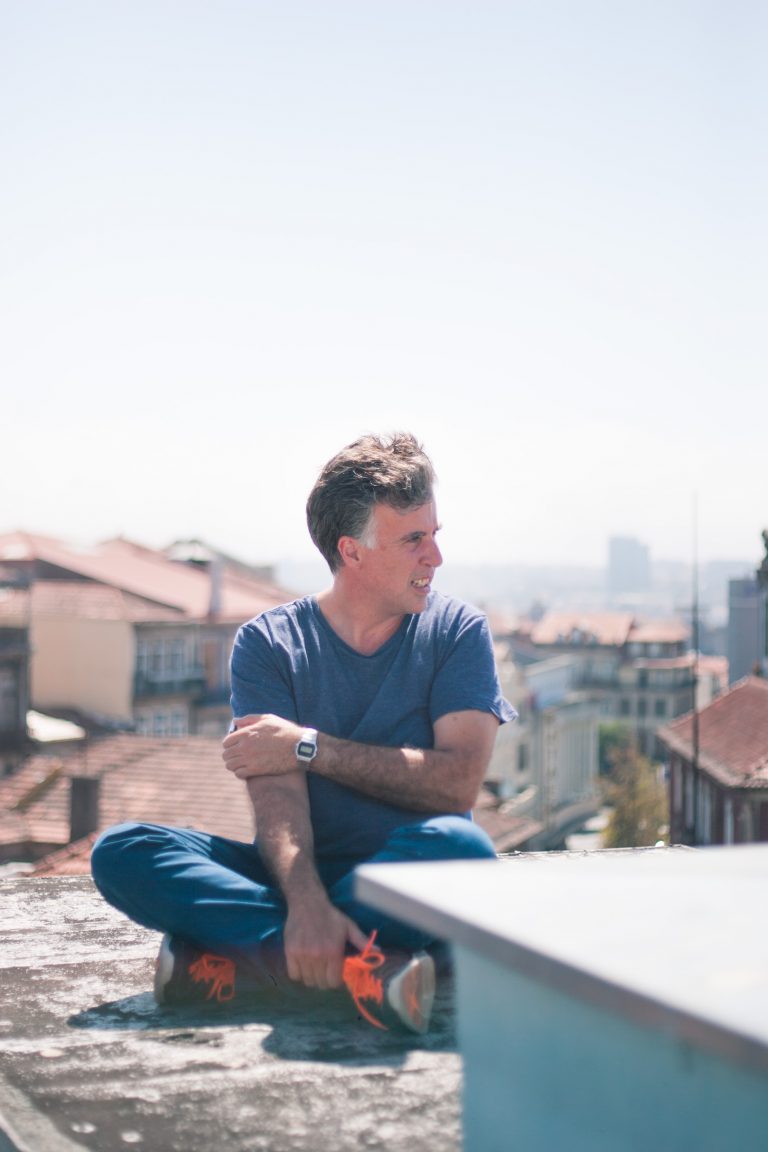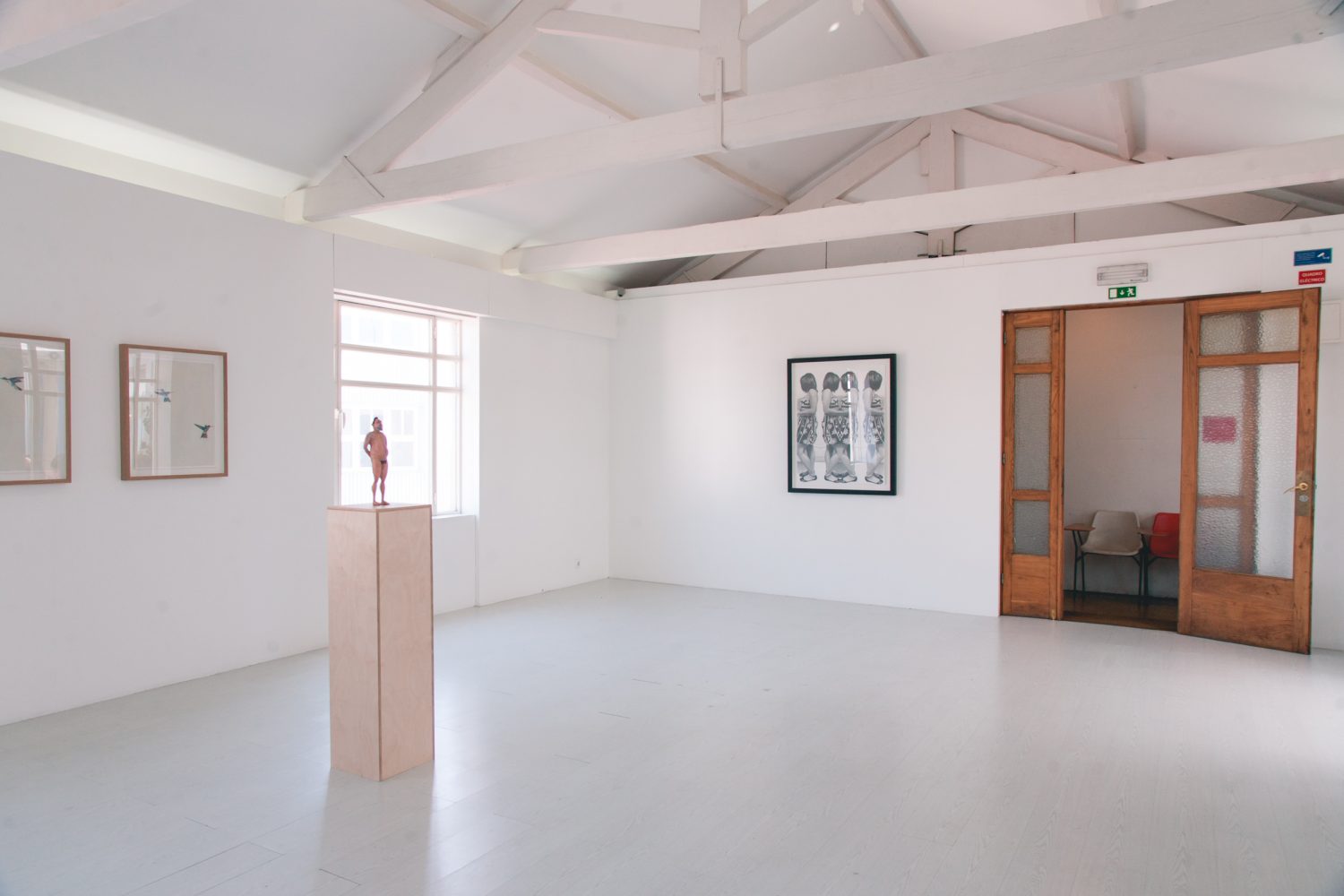 It was Clara who encouraged me to find out more about Maus Hábitos, having already exhibited her work there and while she shares an unsurprising affection for the institution, it seems a product of the city's attitude. "Here in Porto people are really sensitive to art and creative work, maybe because it is full of young people who come here to study" she ponders. "I feel comfortable going out at 3am to write some words on a wall, when I would never do that in London. Porto is a huge village ready to welcome a lot of things".

This "village", while undoubtedly enlarged by its mindset, is still occasionally limited by its size and so presents a challenging landscape for some creative pursuits. Matilde is starting to understand that a lot of film photographers go abroad for a reason. "There's still no market for film photography here in Portugal, very few people are open to that. Here in town I'd like to see more creative agencies, people who represent you and help to develop your profile". She recalls to me the struggles of finding peers she can connect with, something that we agree is truly important for artistic development.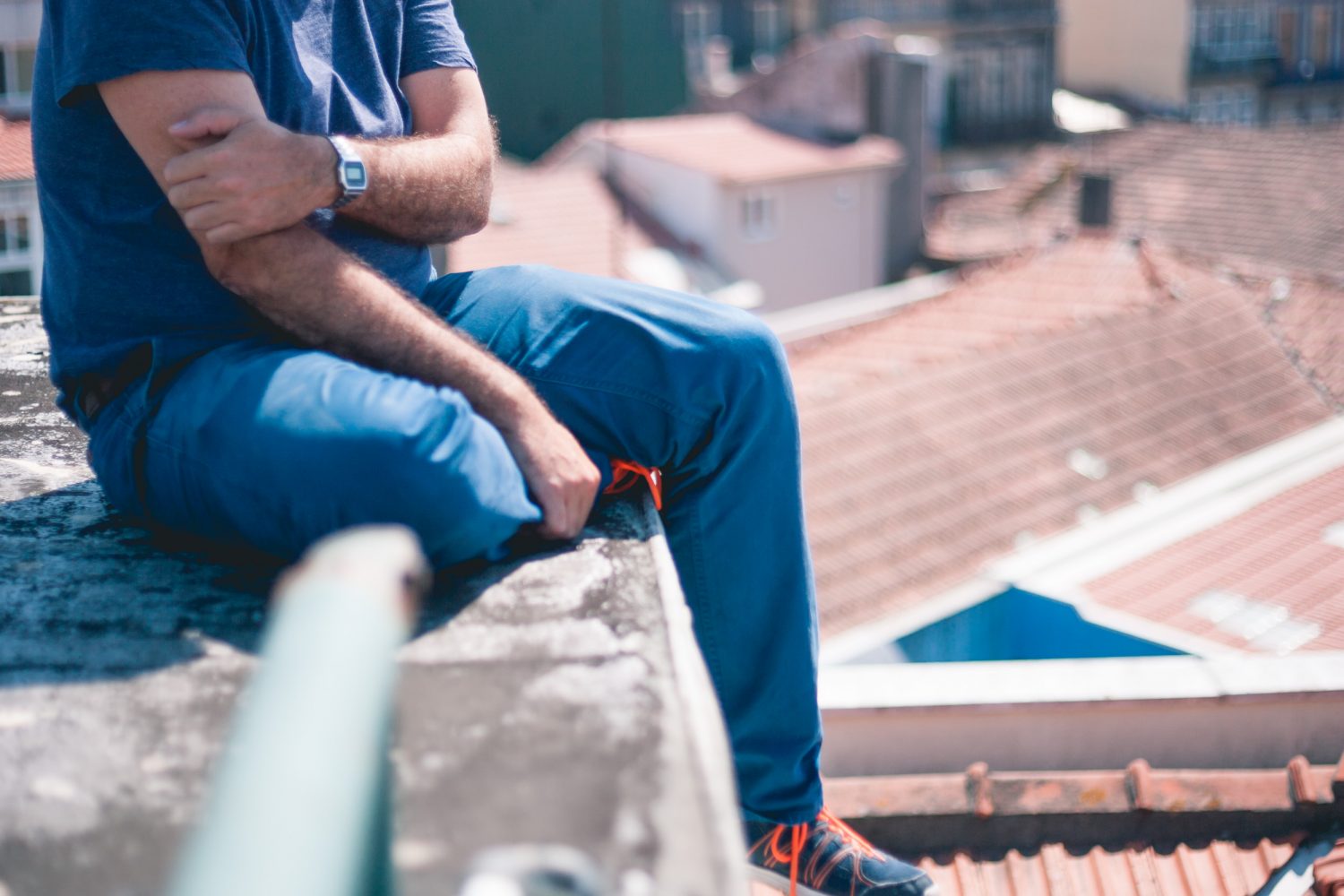 As Daniel points out, "it's always hard for artistic communities to jump from idea to production. There's a gap in education. In schools, there should be management modules introduced, so that young artists understand how they can create value". It is a good point and one that surely will be addressed as the creative community in the city continues to grow, for now though, those that are making it work are learning as they go.
There are never perfect scenarios, but Porto's subtle utopian feeling is empowering a generation of creators, makers and doers. It's a city where young people remain positive and are eager to work hard; where cultural places and agents give them a voice. People can still notice and be noticed. There isn't the massive rush and exorbitance we see in other cities yet and that's definitely something to relish.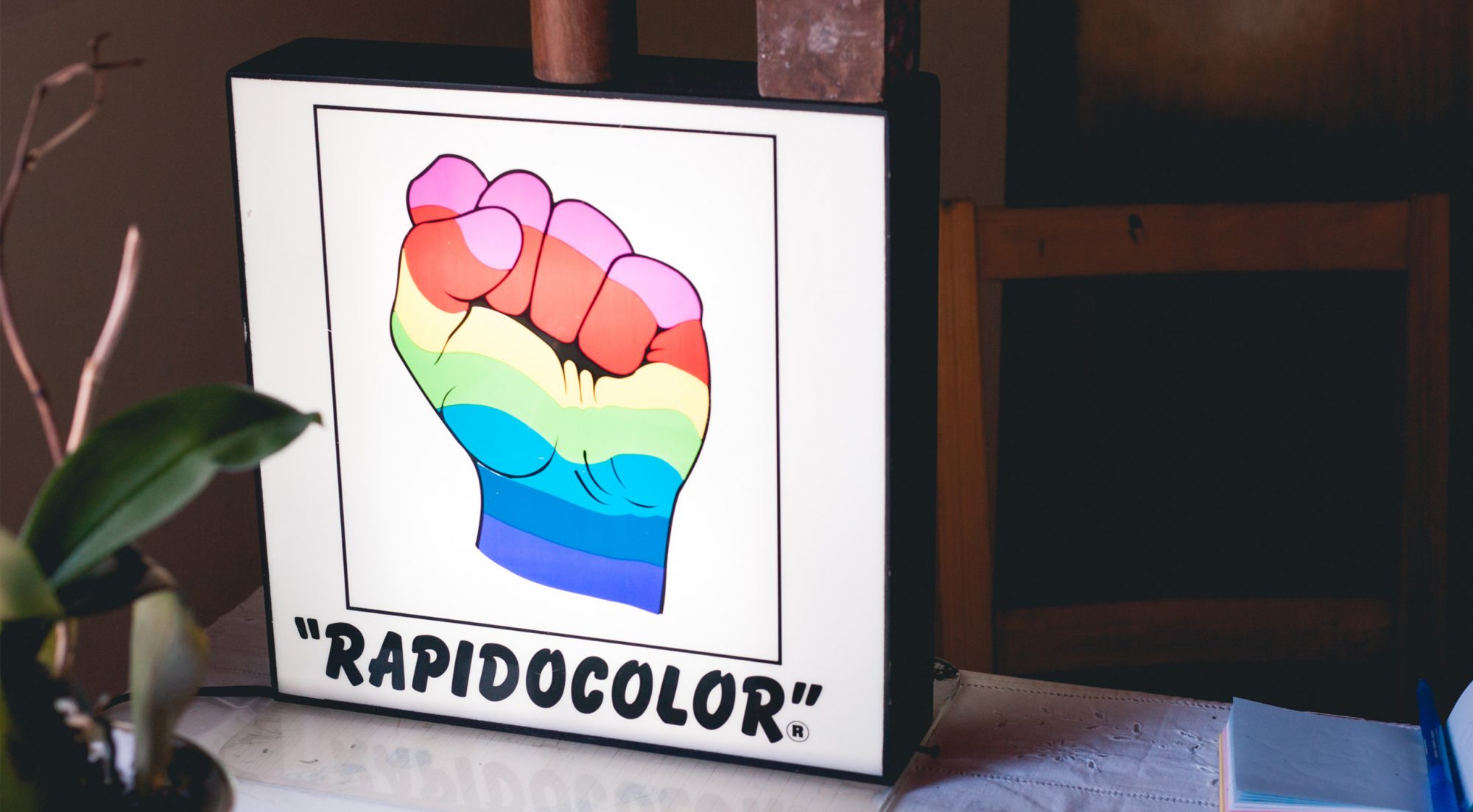 This feature was produced in partnership with Fred Aldous, the one-stop-shop for all of your creative endeavours. A 130 year old family store that's evolved from making wicker baskets for cotton mills in Manchester to one that supplies every material and tool imaginable for your next project. Be sure to visit their online store, or pop your head round the door in Manchester or Leeds and explore the infinite possibilities. Teresa Leonor pitched, researched and wrote this heartfelt dedication to the city she calls home, for more from her click here. Sofia Borba captured Porto's tremendous sun-soaked beauty for us to such great effect that we'll be sharing more of her images extensively on our social accounts. You can (and should) follow her here and don't forget to share this far and wide so that our Portuguese dream team get the attention they so richly deserve.