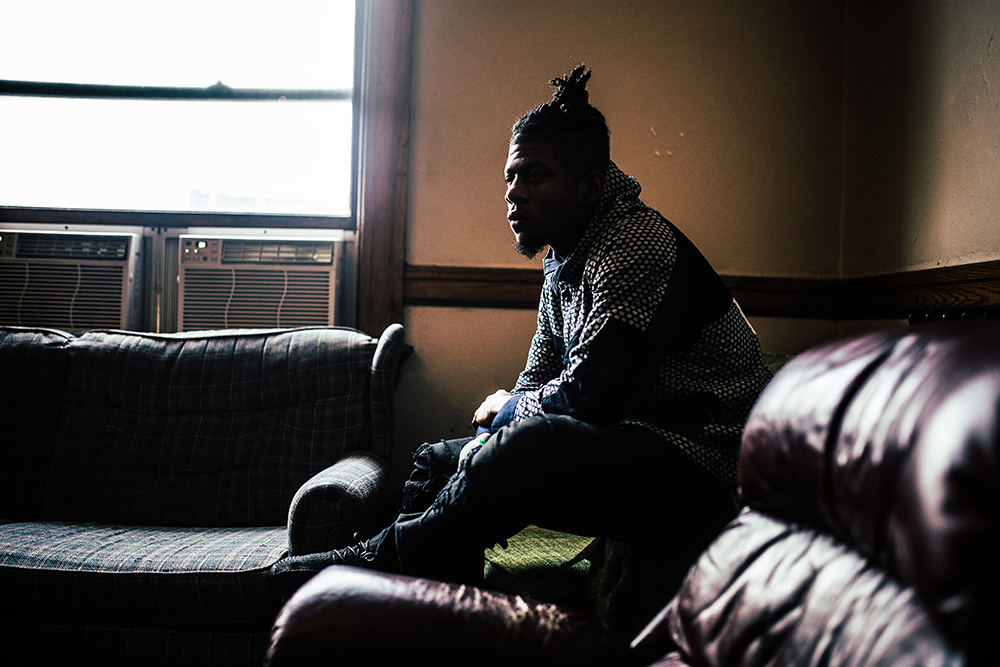 Having just finished high school, Samuel Trotter is a man on a mission. By the age of 20 he hopes to have left his hometown of Detroit and with commissions abound, it's a challenge we're sure he'll succeed in. Having started photographing professionally during 9th grade, he says he's "had hiccups and a few bad experiences but you need those to learn and grow", and it's a sentiment that's echoed throughout his work.
As both he and his style have matured, Samuel's focus has developed from seeking out any one particular aesthetic—such as the "tantalising vibe" seen in his Hip-Hop photography—to crafting narratives in each image that convey both the personalities and stories of those he's photographing. He's still keen to "inject a bit of [himself] in the frame", but pushes himself to understand his subject as much as possible in order to create genuine, original stories, and it shows.
As he looks to define his next steps, Sam looks to the likes of Jeremy Deputat, Geordie Wood and Kehinde Wiley "for both inspiration and gratification",  and with this bold focus comes the desire to to "create imagery that reminds the viewer of something from their past". As he draws on the authenticity of his subjects, his photographs speak to sentiments that are universally understood: passion, joy and defiance.