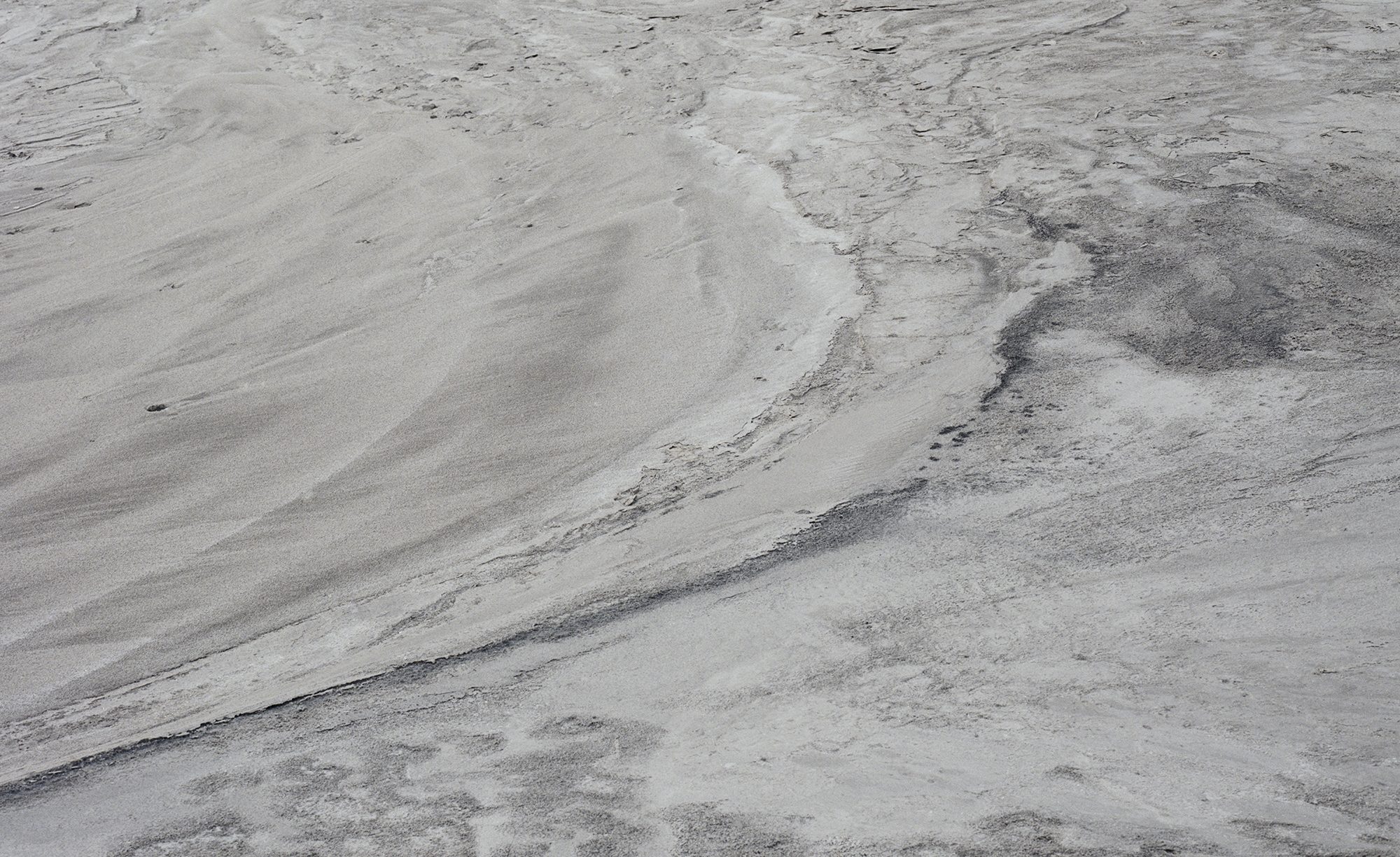 Teodora Georgieva's series 'along the swift current of time', brings to light what remains of the industrialised valley of Denvya in Bulgaria. Once recognised as a beacon of hope and opportunity – now is a landscape that feels more like a forgotten wasteland – the aftermath of what was.
"In the 1950s, amidst the rise of the communist regime in Bulgaria, the construction of what would become known as the chemical valley of the country began. What was once a shining example of the opportunities and hopes of the socialist order, now lives with the consequences after its fall", Teodora explains.
It wasn't until Teodora moved away from Bulgaria, to study in London on the BA photography course at Middlesex University, that she felt drawn to understand more about her country through her work. "Devnya is around 60km away from my home town and yet only after initiating this project, did I begin to understand the complexity of the region", Teodora tells us.
Throughout the series, Teodora builds a story that lets us unpack some of the valley. It's a series that by nature you can't help but feel saddened by. Teodora explains that "growing up amidst remnants of a time that no longer is, has had a huge impact on the way I approach my work. I think it's important to address the impact photography can have so I definitely value the importance of making these issues seen. I see Devnya as a small-scale model of a much larger, global issue".
"The series explores how the intense industrialisation in Devnya has affected the landscape and, inevitably, has become part of it. Large deposits resemble hills, overlooking the valley, as a turquoise river flows alongside the town, suggesting how chemical waste has woven itself into the fabric of the landscape", Teodora tells. It's a place that feels it's just ticking over and it's the chemical byproducts that have detrimentally overrun, shaped, and defined the valley.
Coming across old promotional printed matter designed for foreign visitors at the time of the valley's hay day, Teodora found a fitting name to frame the series. One book titled 'along the swift current of time', immediately resonated most with the theme of passing time. "They served as a praise to the regime and a symbol of what the nation was supposed to become", Teodora tells us.
Starting the project last December, Teodora was faced with much less time to shoot than expected due to the lockdown and between two countries. With more she wants to explore, Teodora hopes to spend more time developing this project. Teodora is an exceptional storyteller and we'll be keeping a close eye on how she gets on now that she's graduated. Watch this space.