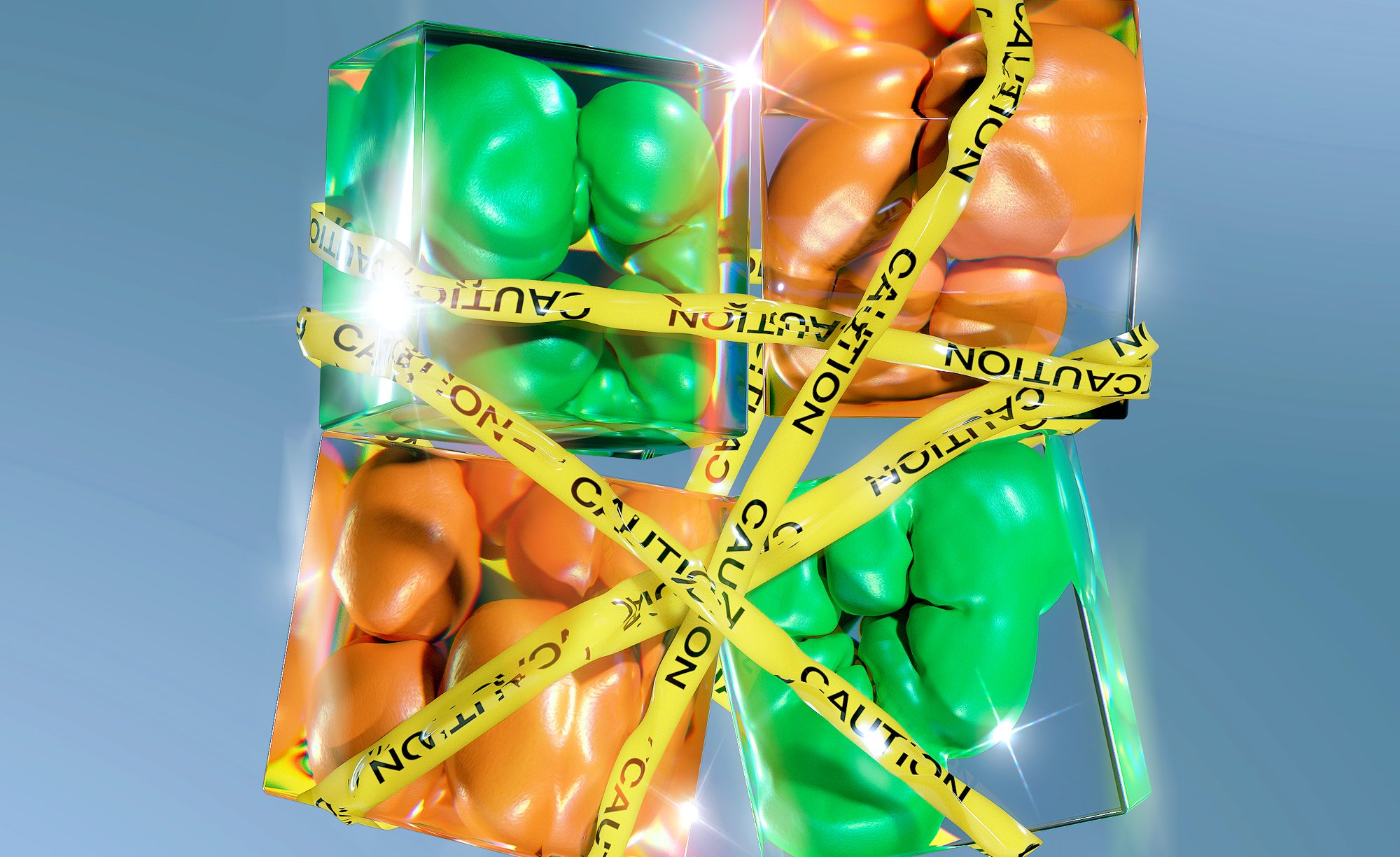 From sketching cars he spotted on the street to creating an identity for the annual magazine in his school, Aarman Roy's early creative beginnings found many expressions. Yet, for someone with such a keen proclivity towards the creative arts, Aarman's journey to his current graphic design degree at the School of Visual Arts in New York was not so straightforward. After struggling whether to continue studying mechanical engineering for quite a while, he took a leap of faith and dropped out of the course—going back to his sketchbook to reimagine his future as a graphic designer.

By then, his portfolio was already morphing into a fantastical world of 3D renders which struck the finest of balances between the abstract and the hyperreal. Testing the waters with Cinema 4D while preparing his portfolio for the School of Visual Arts, Aarman dove deep into the world of 3D art. "I was hooked almost instantly. Working with 3D compositions was the perfect mix of artistic license and technical knowledge (some of the math I learnt finally helped)," says Aarman. "I found myself trying out new things, making new worlds, and bending reality, so to speak. What captivated me about 3D was the ability to make something that (if done right) could look like it could exist in the physical world, but would be realistically impossible to recreate". 

In one of his latest projects for 47 Days of Devanagari Type—Aarman teased the Devanagari letterforms while tweaking their structure "to imagine the volume they might contain in 3D". Experimenting with trends like chrometype and acid graphics, he dipped the alphabets in digital vats of liquid neon and glinting metal. "Along with incorporating techniques I hadn't used before, I was also trying to push the letterforms, to see at which point they break or lose meaning", he says.

Juggling personal projects with assignments is now second nature for Aarman, and he's also quick to take note of larger learnings from his design school. "College has taught me that there is nothing that is purely original. Just focus on making great work, don't worry about originality", he says. "It's pretty freeing when you think about it: I don't have to feel guilty if someone has already executed an idea I've just had; instead I can focus on how to push it forward. The fact that nothing is original and a lot of our visual cultures are built on thousands of years of improvement by millions of creatives is both heartening and wonderful at the same time".

Lately, Aarman's been caught up shaping his biggest work in progress, an upcoming independent print publication. Co-founded with his partner, Akademi Magazine "plans on featuring in-depth long-form articles, illustrations and photo essays dedicated to exploring the different facets of youth culture, philosophy, politics, art and everything in between, while staying deeply rooted in the Indian context". Even pre-launch, Akademi has stamped its strong presence on Instagram by kickstarting a socio-political discourse about the anti-National Register of Citizens and Citizenship Amendment Act protests in India, and recently, the Indian government's handling of the Covid-19 crisis. With the Akademi Magazine launch in the works, and an internship at Apple waiting in the wings, Aarman's future is nothing short of exciting.