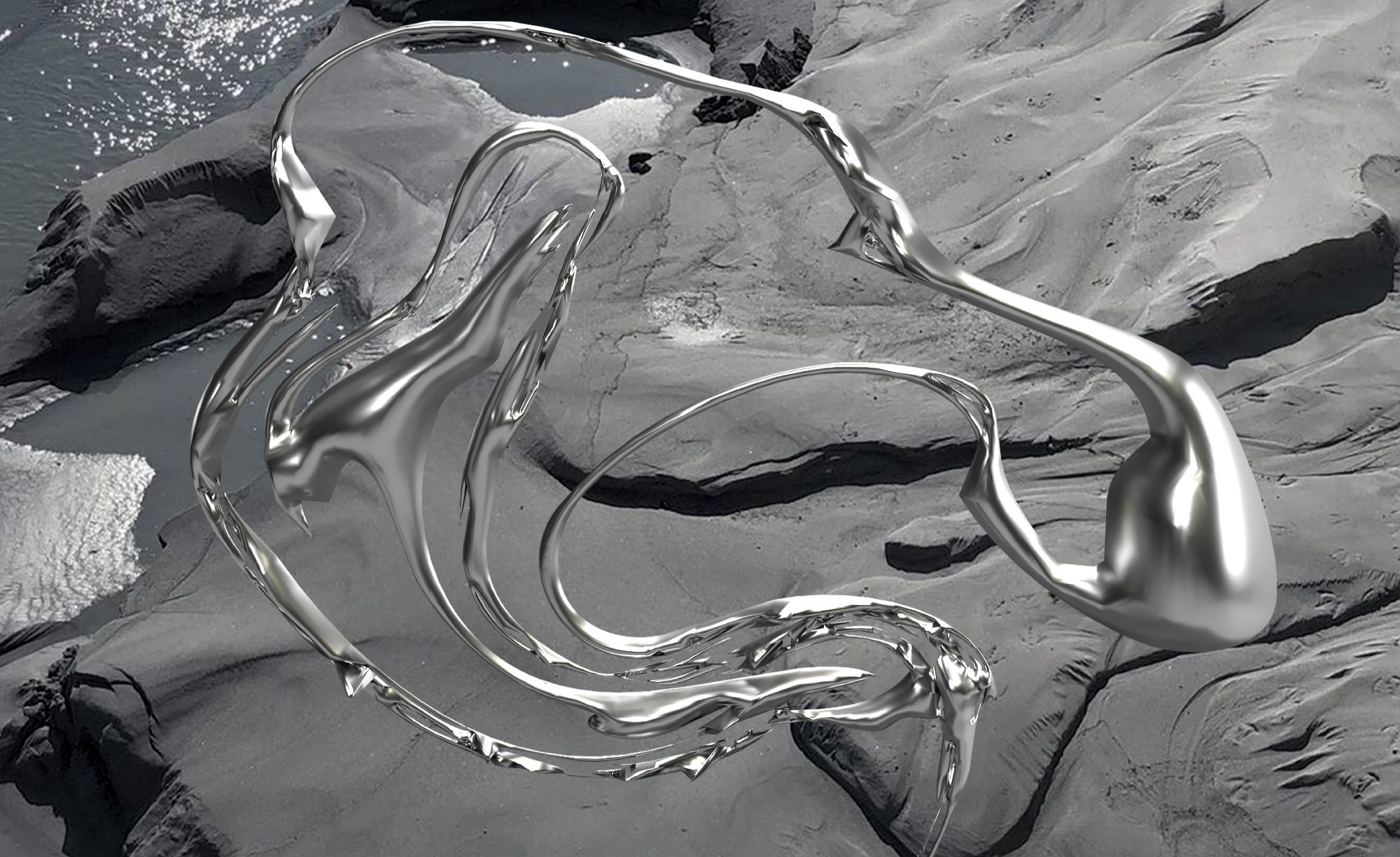 Kai Yoshizawa left behind a career in fashion and never looked back. Today, he pursues an entirely new creative path – an inspiring lesson to those who seek a change and to perhaps take a leaf out of Kai's book.
After coming across the influential digital design from DIS.art during the heyday of post-internet and Novembre Magazine a few years ago, Kai became instantly fascinated by wanting the knowledge of how these were created. He looked further into the software they were using to find it was Houdini – this sparked a passion that took his learning into his own hands. Drawing from his interest in visual effect films, anime and especially his love for Japanese games; he tells us this spurred on his creativity. Whilst learning, Kai discovered and participated in the art festival,  INFRA which was co-hosted by Tokyo-based Sound Gallery EBM (T) and Berlin-based 3hd Festival. To be part of INFRA felt grounding for Kai, as this felt a step in the right direction as it was the ideal platform that he was seeking. Looking to build his portfolio, Kai became an intern for about half a year in a video production studio which specialised in computer-generated images for commercials and films. He reflects on his time, "these valuable experiences supported me and were deeply tied to learning design. At art school, I didn't learn these technical skills and all the design I've learnt since has been self-taught", he continues, "as I've taught myself through practice, I have repeatedly failed. I felt that I didn't need to fully understand all the tools for creating but, I definitely needed time to reconsider what I really wanted to make".
Looking to outdoor landscapes, it's here where Kai takes great influence for his work, "I'm inspired by my surroundings, especially natural and organic elements", he continues, "developing images that become fictional within various parts of the world". These explorative, smooth and often metallic shapes come not only from Kai's imagination but, visually has a strong presence of our physical world. 
Kai is currently working in Tokyo as a graphic designer and in the near future plans to make the move to Berlin. With this only the beginning, we'll look forward to see his skills grow – watch this space.