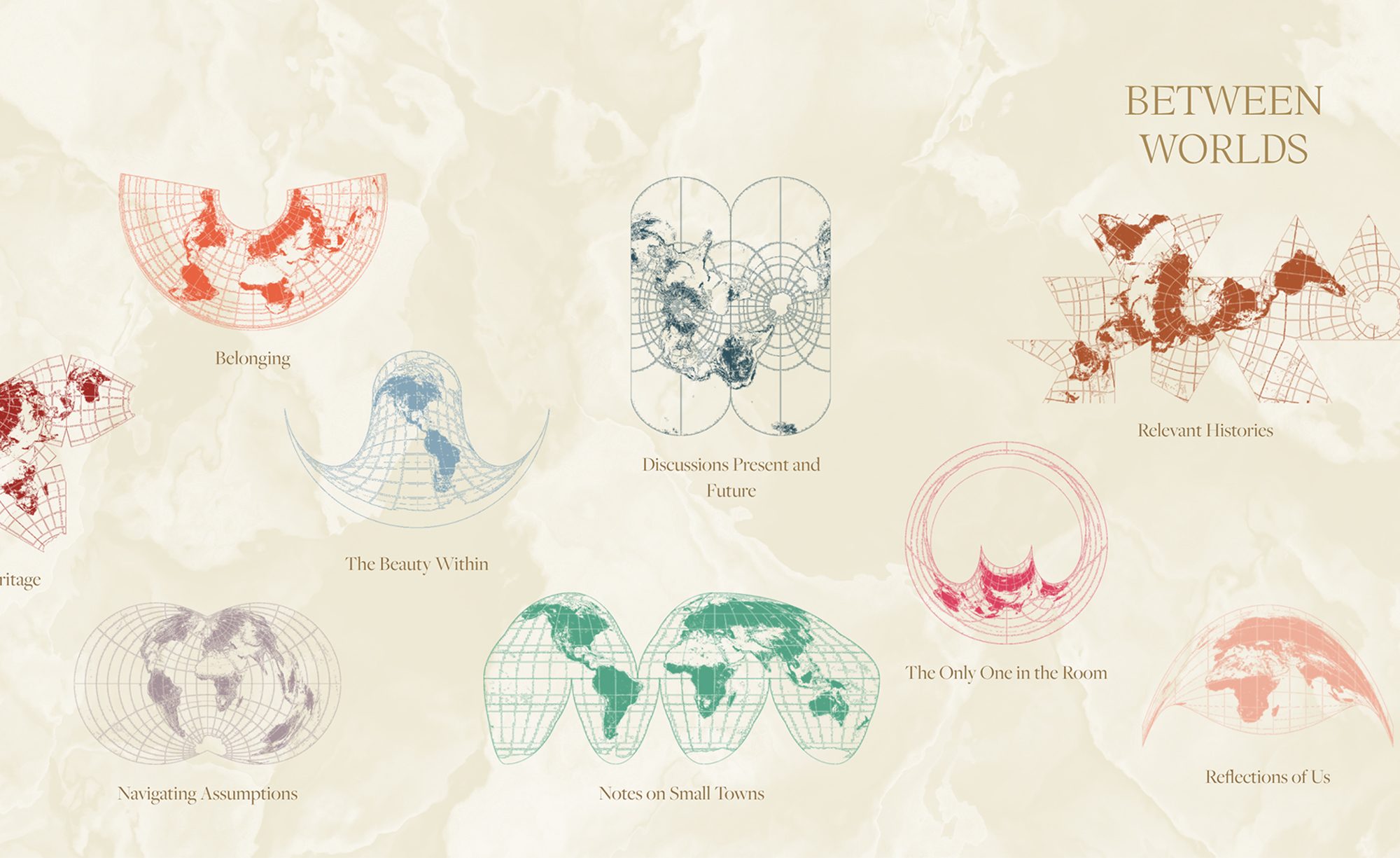 Veronica Jones' design work is a rich display of research, curiosity, truths, and stories. By combining research and graphic design, there's a depth to how her projects are realised. "I have really enjoyed using my projects as an opportunity to learn about issues, topics, and stories outside of design", Veronica continues, "graphic design has been a vehicle to research and develop ways of communicating these different areas and interests accessibly".
Growing up in a small village near Bedford, in the East Midlands, Veronica tells us that now London based, like many market towns it feels like a world away. Before pursuing graphic design, she tells us, that maybe what lay the foundations to study this was her love for humanities alongside the arts. As her parents are of British, of Ghanian and Gambian heritage, Veronica cherishes childhood time spent travelling to visit family in both countries. "I think being introduced to ideas, histories, and narratives that I hadn't come into contact with through mainstream education but are very much part of Britain's history was eye-opening", Veronica tells us. Feeling enriched by her African heritage yet, knowing Britain's learning curriculum, Veronica continues, "growing up West African and aware of my heritage, the eurocentrism of education in the UK and the omission of colonial history was apparent".
The ongoing project, Islands: Between Worlds, was initially imagined as a series of portraits and video interviews about Black womxnhood and coming of age in small towns around the UK. "I wanted to make something for Black girls like myself, who had never seen their experiences reflected. The project was as much as a sharing of my personal experience as it was documentary", Veronica discloses. Due to lockdown, the interviews became audio-based, however, this has resulted in an archive of rich imagery from interviewees that is now central to the project. Veronica tells us, the design development of the site "was a real journey going through several iterations". Although the colour scheme was developed from early research, it was combining the texture and movement for the site that was an important yet, challenging task. Veronica explains the central research behind the visual language: "Textiles from headscarves or occasion cloth was one reference point and another was the language of printed ephemera found in archives". The work of Grace Wales Bonner and Liz Johnson Artur were key references for Veronica. This is a project that brings together history and present-day. "The necessity to look back, unpack and understand our experiences before we move forward, informed the overall visual language", Veronica tells us.
As a fresh graduate with a BA in graphic and media design from the London College of Communication, Veronica has much to look forward to. "Alongside a graphic design practice within identity, editorial, and print, I'd like to work within design research. There is a lot to learn and also unlearn going forward, however, I would love to work in research focusing on decolonising design canons and history, as there is so much missing to be learned from", she explains. Veronica also is looking forward to continuing to expand her project Islands: Between Worlds. If you're reading this and have a story to share, or want to find out more about the project, don't hesitate to get in touch with Veronica. As she moves further away from being a student, we're excited to see how Veronica continues to develop her practice. Watch this space.
verojones.com / islandsbetweenworlds.com