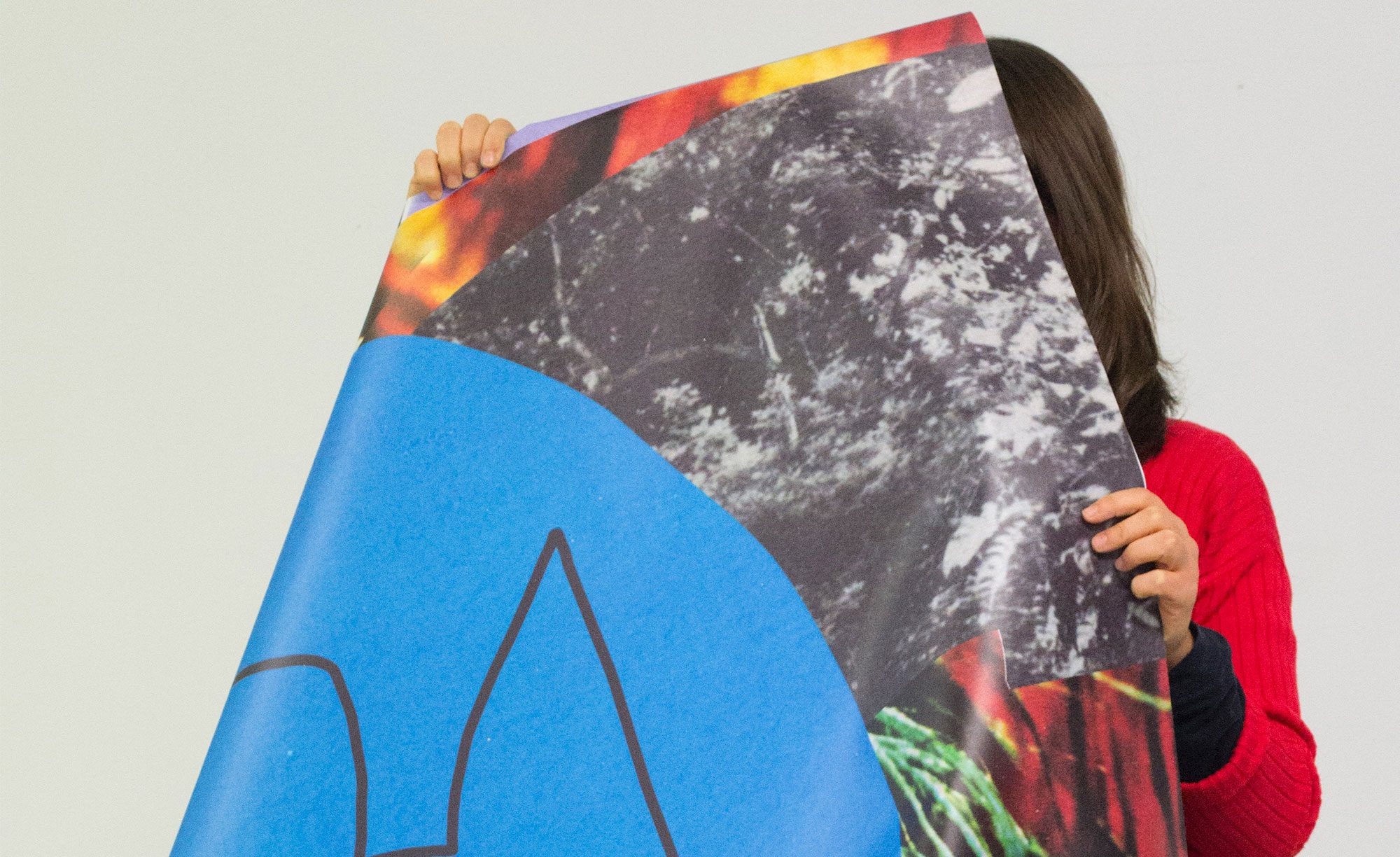 The beautiful distinctive style of Giulia Siviero subtly celebrates the physicality of design through her collaged compositions where abstract shape and colour pair.
Giulia currently lives and works in Berlin but, is originally from a small town near Venice in Italy. She studied on the MA visual communication course at the IUAV University in Venice but, she studied at the Fine Art Academy in Lyon (ENSBA) on the Erasmus programme for her penultimate year. It's the rich past of graphic design which hugely influences Giulia, as she explains, "I am very interested in the socio-cultural aspects of graphic design and art, about the editorial tradition and the printed object in general but especially from the 60s to 90s. It's those interests which led me to develop my personal projects". There's a clear passion, and deep appreciation for the design which has come before her that is truly refreshing to see. The collected and found underpins most of Giulia's work. Over the last two years that she's had the opportunity to travel and this sparked her interest in collecting magazines, books, newspapers, and other printed matter. She tells us a little more, "I find them daily in old bookshops, flea markets, or simply abandoned on the corner of the street. These images that I discover are then visual elements that I will re-use in my works. They are traces from other people's lives, traces from my wandering through the city – that led me to find it. An image is trapped in a book that no-one opens anymore until my eyes are caught by it".
'Folded Metaphor' uses Giulia's found archives and plays with these physically and digitally. Process is crucial to her work and she tells us that a project always starts with relentless researching and archiving of print content. "A repetitive loop of process that bounces between digital and physical moments. Scan, enlarge, cut, merge, mould, paint, scan, cut, create, merge again, add, mould.. and it could continue indefinitely, adding physical and digital layers to the image until it arrives at a point where I will stop and print it", she reveals.
Brightly looking to the future, Giulia hopes to expand her practice again and travel to "collect as much material as possible, exchange with other cultures and see their working approach". She's also on the lookout for residencies, where she can dedicate more time to develop and experiment with printing techniques. We're excited to see where her process takes her next.