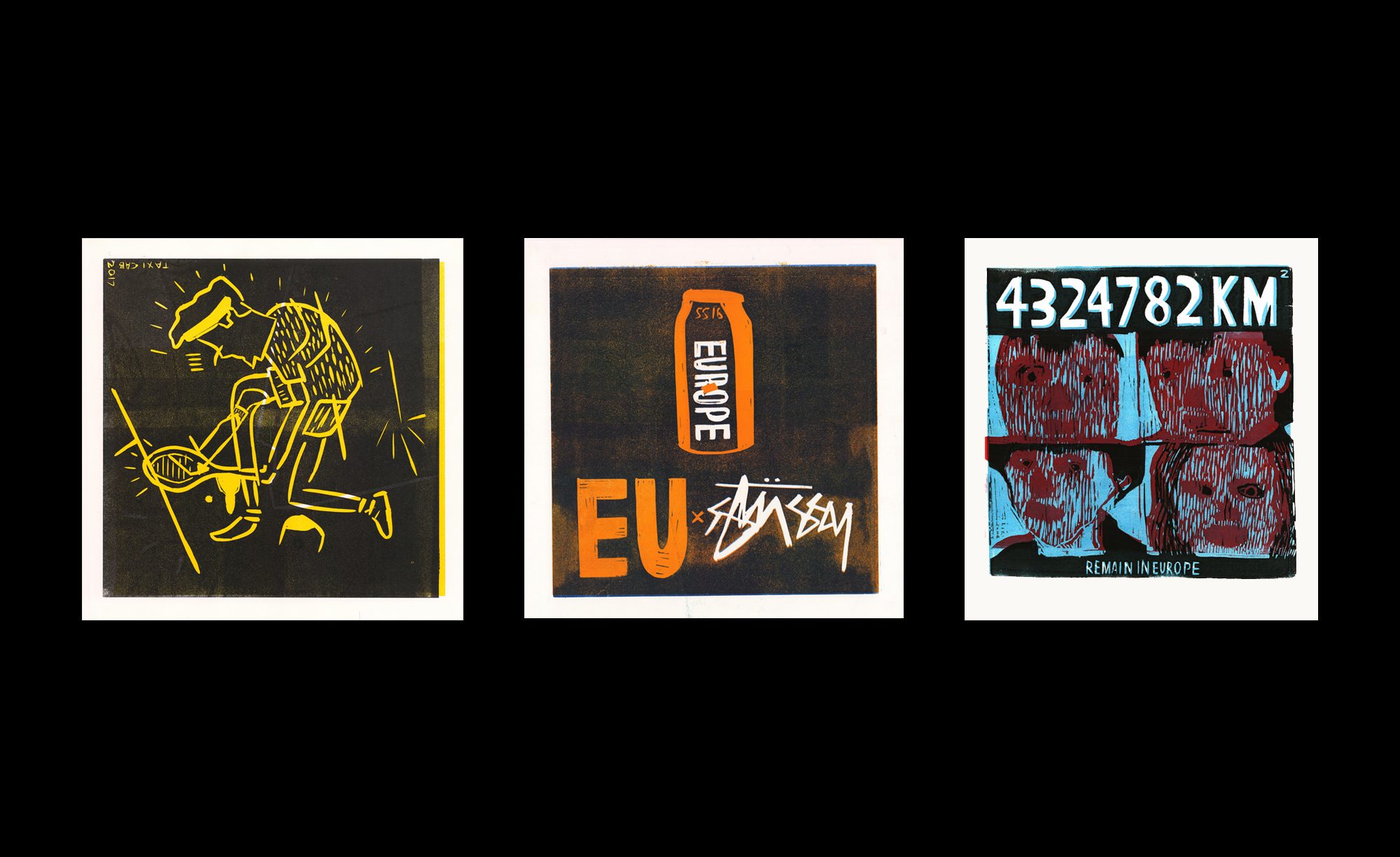 "I was obsessed with logos and fonts when I was younger" explains Amrit Randhawa, "access to CDs really made a mark on me". Album artwork used to be a huge part of the how we experienced music as an art form, whether it was a different coloured case, a thick booklet, a poster or some other kind of visual treat, space was there for your perception of the music to be shaped. Amrit continues, "It was only when I was 16 that I discovered the term 'graphic design', and it was nice to know that the thing I'd been intrigued by all my life had a name".
That interest in visual form stuck and last summer Amrit graduated from the University of Salford in graphic design. To sum up his practice in those two words though, would be a gross disservice. "I like to use graphic design as a tool to facilitate the artwork that I do" Amrit clarifies, "I think that all the graphic designers I admire look at art, perhaps even more so than design". With a multifarious portfolio to his name, or rather his pseudonym — Taxicab Industries — Amrit paints, creates video art, clothing, has hosted a radio show and much more. The name of his 'studio' arose from a university self-branding module and while classmates mostly worked with their own name, Amrit leaned towards an "umbrella term" for whatever project he happened to work on. It's an approach that has played out brilliantly so far, effortlessly allowing his diametric outputs to comfortably sit side by side. "It's such a stupid name" he muses "but the indie bands I grew up listening to all had stupid names too. I don't take my practice too seriously. It's fuelled by mistakes, doing things wrong and taking extended lunches. I think the absurdity of the name reflects the studio quite well".
Absurd some of his work may be, but its often a serious critique or reflection of society, something Amrit feels is "proof of the human need to create" rather than a conscious decision. When he paints, he finds it particularly challenging to attach rhyme or reason to the work. "I have no idea how to define them, some represent my idea of absurdity, some depictions of war". He considers himself "susceptible to artists" and can see a Holzer or Ruscha and spend the next month working on paintings in that style. Old books can similarly spark graphic projects. For Amrit, those start points don't need to be over analysed, what's important is context. He refers to Gramsci and Marx when making the point that "everything is related to social, political and economic conditions of society" and so his work engaging with those issues is coincidental rather than intentional.
Spending a good deal of time this past year making use of his alumni card and continuing to access the library has given Amrit time to think critically about where his practice is headed. "I recognise I've still got a lot to figure out, but that needn't be a tedious process. If you surround yourself with others who read, got to exhibitions and watch films it becomes second nature". He's keen to point out that a lot of his biggest learnings professionally have come through conversations he's had with a network that's as diverse as his practice "I've got a lot further than I'd thought after a year, just by valuing friendships and having mutual respect and support for those around me". It's an outlook that will continue to serve Amrit well and as his network develops and evolves, his work will too. We're very excited to see what comes next.