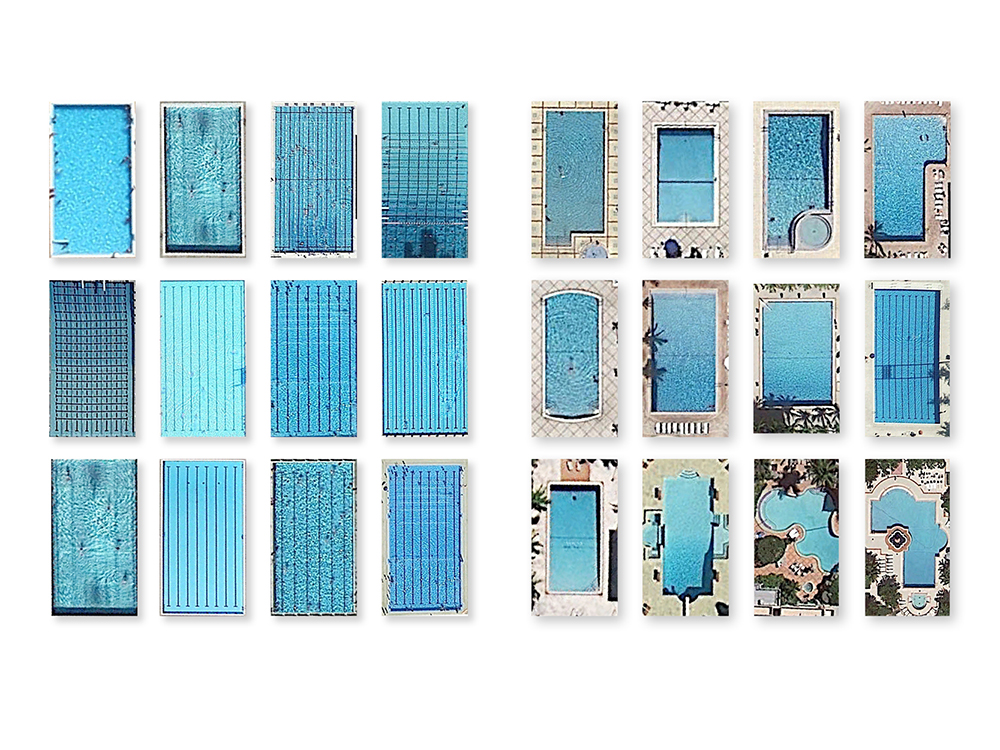 Consistently turning her critical eye to polemical cultural subjects, Anastasia Kubrak's portfolio demonstrates an incisive attention to detail in examining topics such as surveillance, data and privacy. Embracing the uncertainty brought by the digital age through irony and humour, Anastasia is ultimately seeking to "propose tangible ways to engage audiences in complex narratives" about existing systems and emerging technologies.
Often using appropriating the language of "operating systems, video game interfaces, YouTube channels or recruiting commercials", her work examines complex technological and social phenomena from a personal perspective. Throughout many of her projects, including Unreal Estate and OS: Ratio, Anastasia communicates both a sense of broad reflection and an understanding of the effect on the individual of her chosen subject. As such, her off-kilter, eccentric style engages audiences on multiple levels, asking 'what does surveillance mean for you?' just as much as it asks 'what does surveillance mean for us?'
As a teenager, Anastasia oscillated between wanting to become a journalist or a designer, so it's no surprise that her heavily research-focussed work combines both influences; the visual and conceptual elements of her work are inextricably linked, engendering a mutual development that only serves to engage the audience further. This approach benefitted from her experience at the Design Academy Eindhoven, where departments are orientated around approach, not by field of design. This means that regardless of what you're studying, your could be working on "furniture or graphic design, thesis, VR installation or a curated exhibition, as long as it makes sense and communicates the content of your research effectively".
Now studying for a master's at the Sandberg Institute as part of the Think Tank for Visual Strategies, Anastasia is only developing her conscientious practice further. Always ensuring that 'meaning' is put front and centre, her sustained social and political focus ensures that as 'hybrid' design-/researchers are becoming evermore popular, she's well placed to continue having a thrilling impact.