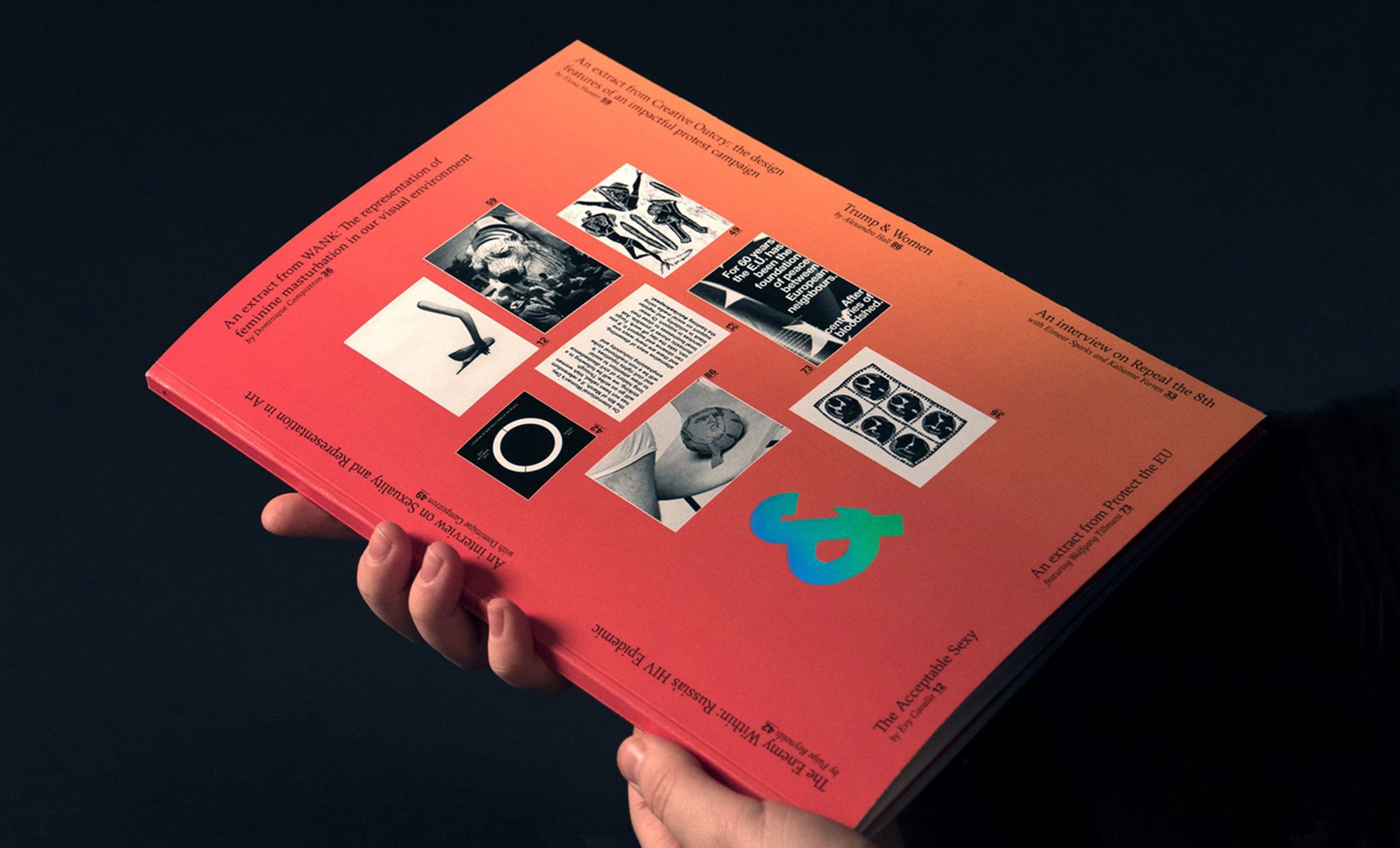 You never have to spend too long hunting for creative inspiration online before you happen across the claim that 'print is dead', despite it being even easier to find plenty of evidence to the contrary. In this time of political and economic difficulty — as throughout history — independent, DIY projects are thriving and print remains a go-to medium for those looking to challenge the mainstream.
Many young creatives turn their hand to designing and setting up their own independent publications. When they're really good, these projects explore new angles and concepts that shake up the classic editorial model. & Publication is a prime example of this and as is seemingly typical of Glasgow School of Art's communication design students, is of an impeccable standard. "We both feel there is a quality to printed matter that just isn't the same as digital" founders Kat Beckwith and Ava Williams explain. "We felt strongly that we wanted to make something that would exist and be of value, to give a space and platform for the writing to be seen".
Encouraged and given creative freedom in the final year of their course at GSA, a collaborative editorial project was a natural progression for Kat and Ava. They seized the opportunity to take a step away from their personal practices, eager to experiment with a new type of output and process. "We knew we'd get an honest and trusted response back from each other" Ava tells us, "Both of us have different strengths and weaknesses which balanced out collaboratively".
The stimulating concept behind & Publication brings together two contrasting themes that encourage and give the reader the tools to explore topics and content that they wouldn't normally read. Sex and politics are antagonistic themes for the first issue, casting divergent perspectives along with unusual correlations between the two themes. These ideas are presented using vivid, classic and clean graphics to ensure that the nuances of the narrative are not lost on the reader. Kat and Ava hope the publication will be "mind opening, encouraging people to think about subjects in a new light, rather than trusting misconceptions fed to them from the mainstream media".
With one of the duo just finishing an internship with with Wallpaper* and the other just starting, Kat and Ava are drawing on their experience at Marsh Wall to inform, develop and organise & Publication. With aspirations to expand the team within the near future, they're aiming to focus on their strengths in order to continue improving as they grow.
With the themes for the second issue currently being finalised and the call for submissions going live soon, & Publication is off to a solid start and is well placed to develop into an essential, innovative publication. We'll be keeping a close eye on it and think that you'd do far worse than to check it out as well.