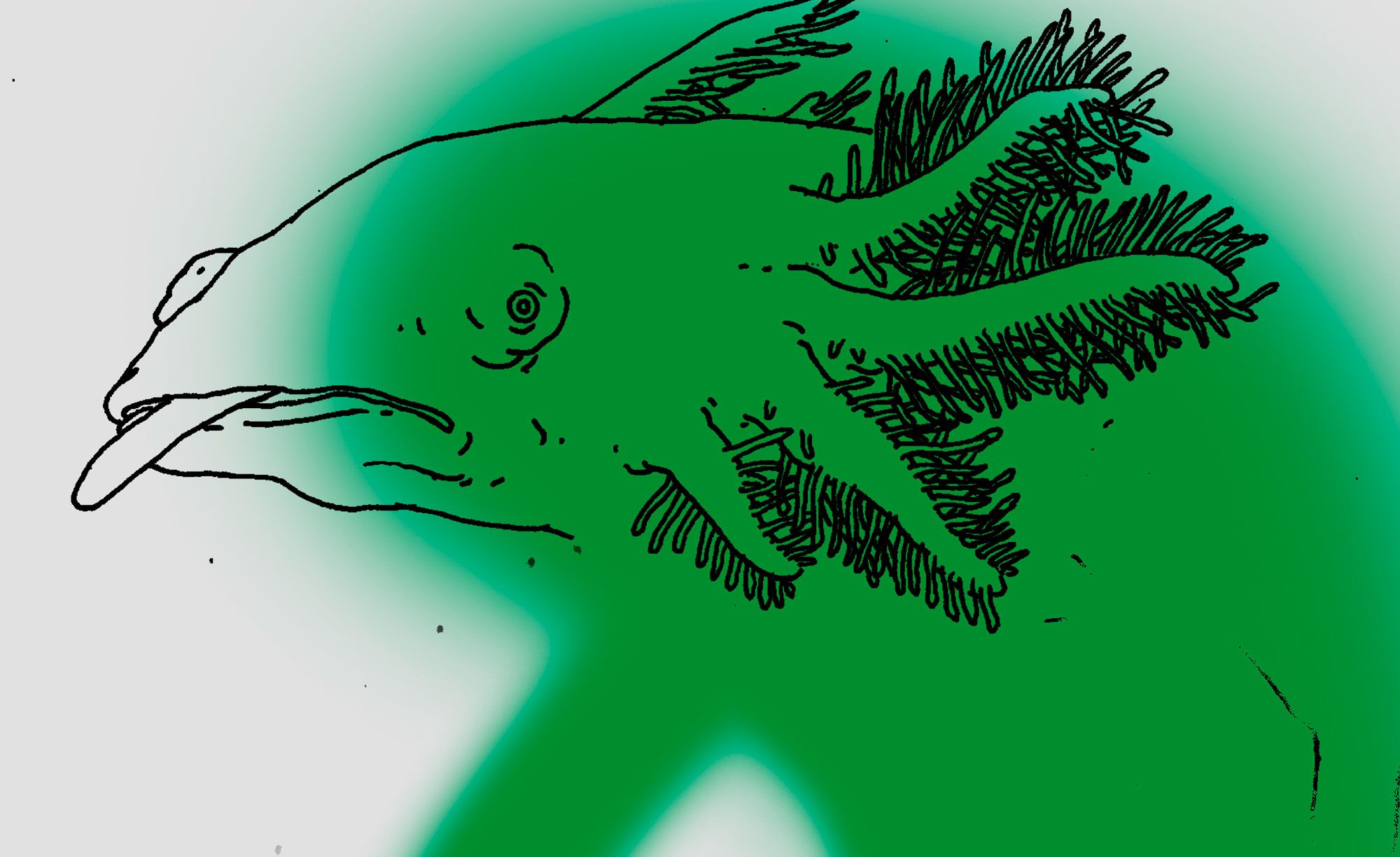 For Maryland Institute College of Art (MICA) student Burton Booz, childhood was an experience of contrasts. Growing up in Sweden, he nurtured and maintained an active relationship with the natural world. It was only after his family moved to Chengdu, China when he was a teenager that he was "confronted with a true industrial behemoth of an existence." This tension — between nature and the effects of large-scale human intervention — left an indelible mark on Burton, creating threads that weave and knot throughout his work, forming a critically engaged practice which probes the ideas at the core of our anthropocentric worldview.
The lasting impact of those early experiences sees the subject of Burton's work frequently return to the natural world. "I find myself continually interested in ecology and biology and how human artifice relates to both," he reflects. Specifically, he is drawn to exploring and questioning the ways in which nature is seen and reshaped by human-centred structures of knowledge and power. It's an exploration achieved through a delicate balance of critical rigour, aesthetic sensitivity and a touch of the uncanny. "The work I'm happiest with tends to straddle a line between being beautiful and somewhat disconcerting or peculiar. If I can create a nuanced blend of humour, compelling thought, strangeness and beauty then I'm pleased. That's typically how I view life so I'm actively trying to embed that ideology."
Having started MICA as an illustration major, Burton switched to graphic design after finding "the need for problem solving and critical thinking in graphic design to be more stimulating." His time there has been key to the development and deepening of his craft. "The resources made available to me in the form of technology and teachers have made all the difference in the world," he explains. "I don't think I would be able to think the way I do or express my ideas the way I do without the elevation that these two things have lent me."
As his time at university comes to an end, Burton is busy working on his senior thesis project which seeks to "probe the embedded violence in the act of framing and looking at animals." With plans to turn his research as a short motion graphic film, we can't wait to see the results and will be keeping an eye out for what he has in store for us next.