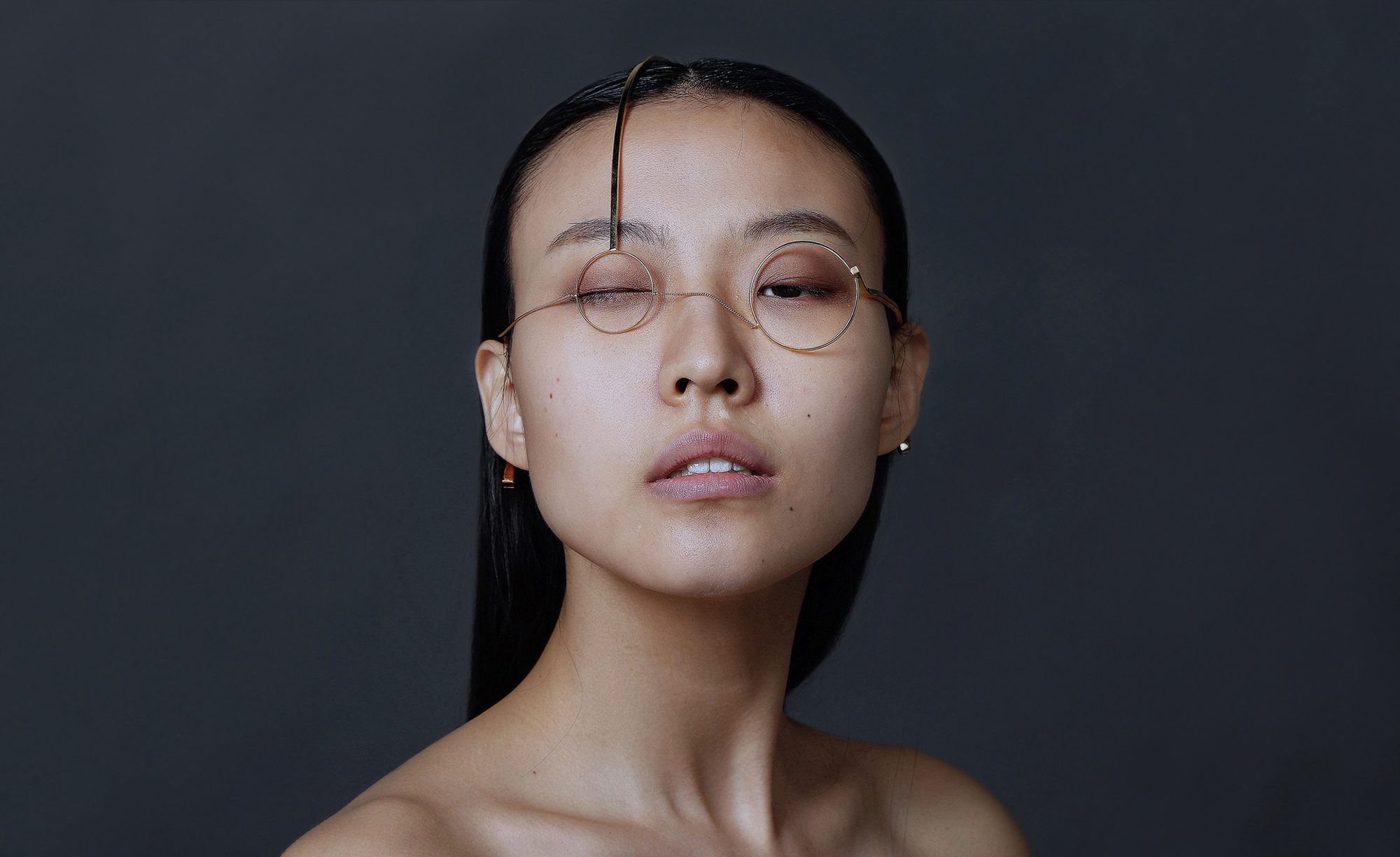 There's something magical about Chensihan Gao's work. Her pieces have an other-worldly quality, like artefacts pulled from a slightly softer and more grounded time and place. Entangling objects and the human form, these poetic explorations reframe jewellery and the body as companions, unflinchingly attentive to one another and in constant dialogue.
While undertaking a fine art degree, it was in a metalworking course in the summer before her final year, that jewellery made its way onto Chensihan's radar. The experience of "turning a thin metal sheet into a three-dimensional object" captured her interest and became her "gateway … to the jewellery world." Encouraged by her tutors at Leeds Beckett University, Chensihan followed her fascination to the Jewellery MFA at Edinburgh College of Art where she could explore the discipline in depth and interrogate its potentials further.
Bringing a fine art lens to jewellery-making, Chensihan describes her practice as "a hybrid of sculpture and jewellery." Despite their sculptural quality, however, her pieces are not to be viewed in the sterile isolation of a gallery. "My work and the body are inseparable," she muses; "like a carrier, the body displays my work to the viewer. If there is no body, my piece would lose its power." It's a power captured by Chensihan in her ephemeral photographs, which allow us to witness this moment of contact when "the body and the object generate a fantastic chemical reaction [and] the work is endowed with life."
Chensihan's practice is rooted in subverting traditional ideas of jewellery as merely an "ornament … and a symbol of beauty and wealth." In her graduation project, 'Sensation', she navigates this by reframing jewellery as gentler and more attuned to the bodies with which it coexists. The objects which comprise the series operate in harmony with the human form, "expressing the unique characteristics … of the body" and call attention to "the beauty of the body; it's curves, shapes, and textures." The resin and metal artefacts fit perfectly against the shape of the wearer, subtly transforming the roles of both body and object: the former "is no longer just the object that needs to be decorated," and the latter ceases to be "for decoration… [but] an emotional statement."
Chensihan's plan going forward is to further exploring her already rich and carefully honed craft. Between learning Rhino to push organic forms to the next level and experimenting with new materials, she hopes to "discover more possibilities [and] to create more interactivity between the jewellery and body." We can't wait to see what magic she conjures next.