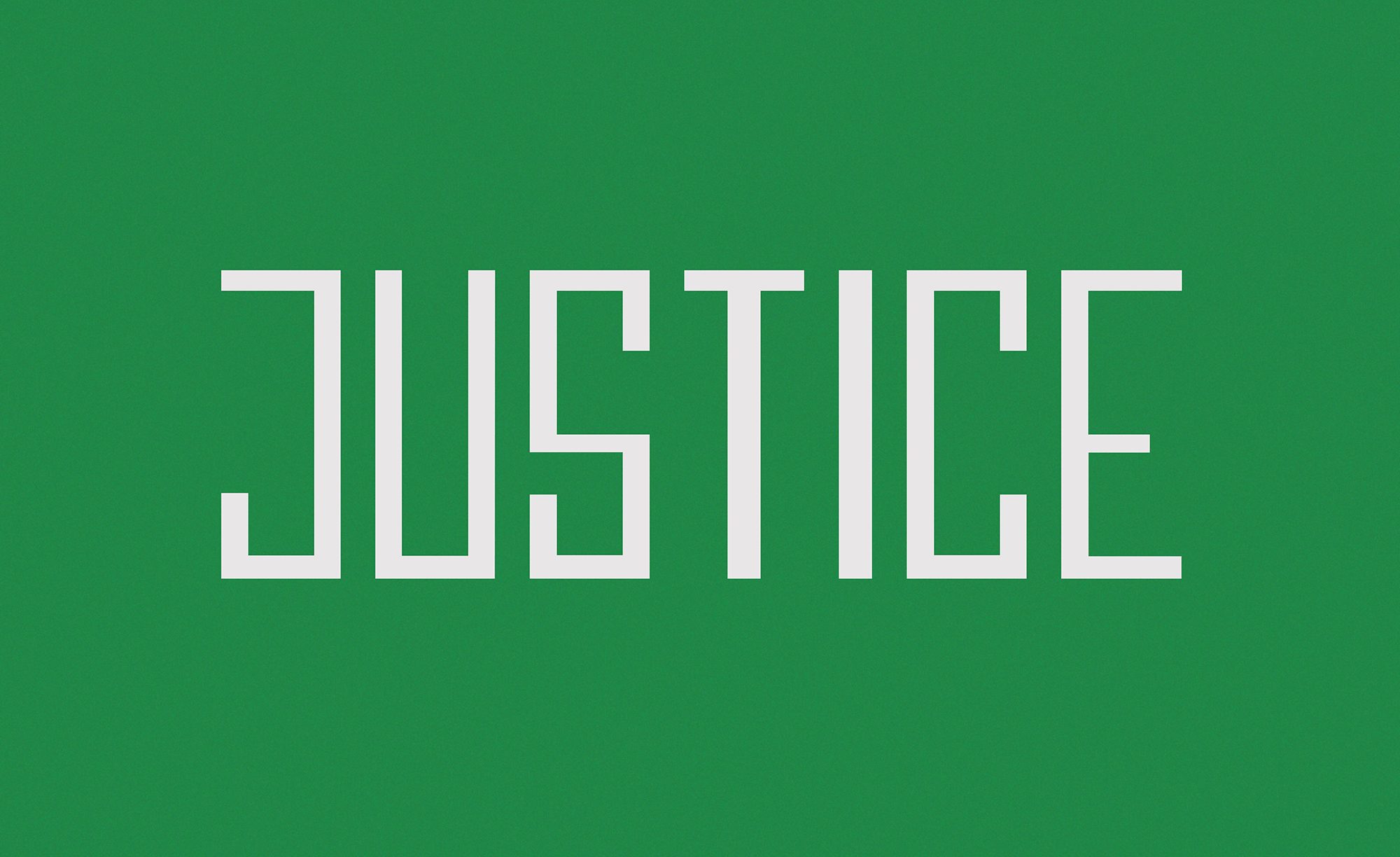 Growing up in the leafy suburbs of West London, Daniel Cramer immersed himself in design culture as a teenager. One of his first memories of becoming aware of the craft is of his grandfather proudly showing him a faded copy of Aldous Huxley's Island. An outline pen drawing of a map overlaid onto the face of a man emerging from the water immediately conjured up a sense that the book would be about isolation. Dan's grandfather had designed the cover for Penguin in 1966 and in showing it to the youngster, had revealed the way that visual communication can tell a story.
Fast forward to today and telling stories is how Dan frames his design practice. A graduate from Arts University Bournemouth's visual communication pathway, he has just returned home after a spell in Amsterdam working with Paul Bergman, director of Studio Paul. A recent recipient of a Creative Conscience award for his Justice typeface (in collaboration with Dom Parsons), Dan's year since graduating has been a busy one.
Initially seeking post-graduation opportunities in Berlin and Amsterdam, Dan started to reach out to studios that he admired, mainly through Instagram. He started a conversation with Paul, who flew to the UK to check out his graduate show. Moving to Amsterdam to work with Paul is "one of the best decisions I've made" Dan reflects, "it's given me a chance to learn and grow, both as a designer and a person". He feels that living in a foreign city, where his English could get him by resulted in "unique opportunities".

Unique or not, they're clearly opportunities he has seized upon, working on a number of impactful projects during the past year. Justice is a typeface created for the Grenfell campaigners and community, structured around a grid based on the tower itself. With the two year anniversary of the tragedy recently passing, a community is still seeking justice. The typeface hopes to help in creating a unified voice to ensure that much-needed answers are forthcoming. "Both Dom and I think it's important to keep on developing and pushing the project. We have a real opportunity to get justice and the recent momentum it's picked up has really helped".
Working freelance at present and seeking opportunities in London before moving abroad again, Dan has been designing a series of film posters recently, which have been a nostalgic return to the playful narrative concoctions that drew him in through those book covers a decade ago.