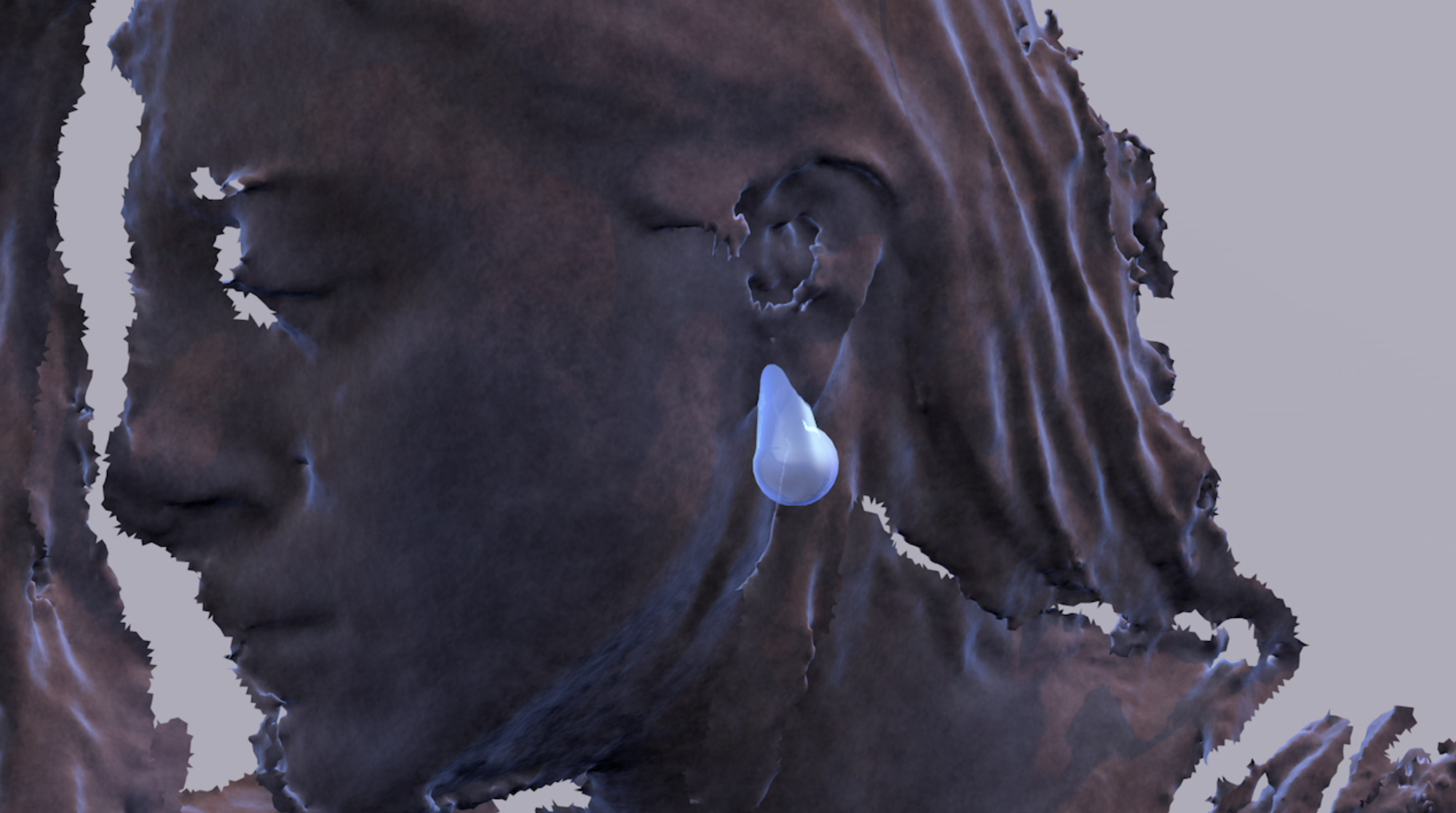 "I want you to question the beauty ideals of today. I want you to question the conventional means of production. I want you to question what the future should look like."
At the heart of Diana Ganea's work is the constant urge to "question the reality we live in [and] the unspoken rules imposed on us by our society." It's a critically engaged practice, brought to life by combining this conceptual grounding with a relentlessly experimental approach to making. The results are mesmerising, yielding other-worldly visuals which embody a wealth of sprawling ideas that run far deeper than their shiny surface effects.
Repeatedly blurring the line between fact and fiction, Diana creates narratives and aesthetics that "exist somewhere between reality and fantasy". By presenting environments that are simultaneously different from our own and unnervingly familiar, Diana can "provoke certain perspectives and foster or encourage discussions" about the world around us. It was her time on the Design for Art Direction course at London College of Communication that provided her with the guidance she needed to develop her unique and rigorous practice, quickly becoming "so central to everything" she does. "My course leader told me in the first year of attending the course to exhaust my ideas and experiment like there's no tomorrow," she reflects.
This killer combination of critique and experimentation comes out in works like 'BioBijoux', where Diana developed a rich visual language drawing on biological materials grown out of fungus and bacteria. The project uses these visuals to speculate about how these materials are used in luxury production, enabling us to imagine a future where more sustainable versions of these products might exist and to question existing cultural attitudes and economic structures around consumption.
The multidisciplinary muscles on show in 'BioBijoux' are also flexed in Diana's ongoing project 'FLESH', a hybrid between a print magazine and an online platform, fostering collaboration across creative fields. "It initially started as a one-woman magazine … created out of the discontents of established magazines, both their choice of covers and the content consisting of almost only advertisements," she explains. FLESH's covers — which depict various skin conditions — are something from which Diana can "take pride… because both boys and girls have told us that they felt more confident in owning their skin and insecurities because of them."
Currently doing freelance projects with Native Management, Diana is overseeing the creative direction and management of "some talented groups of people" making three music videos for LYAM. Looking even further into the future, Diana hopes to work more with digital experiences incorporating sound for commercial contexts. With an already stunning portfolio to her name, we'll be keeping our eye out for where these new adventures take her.