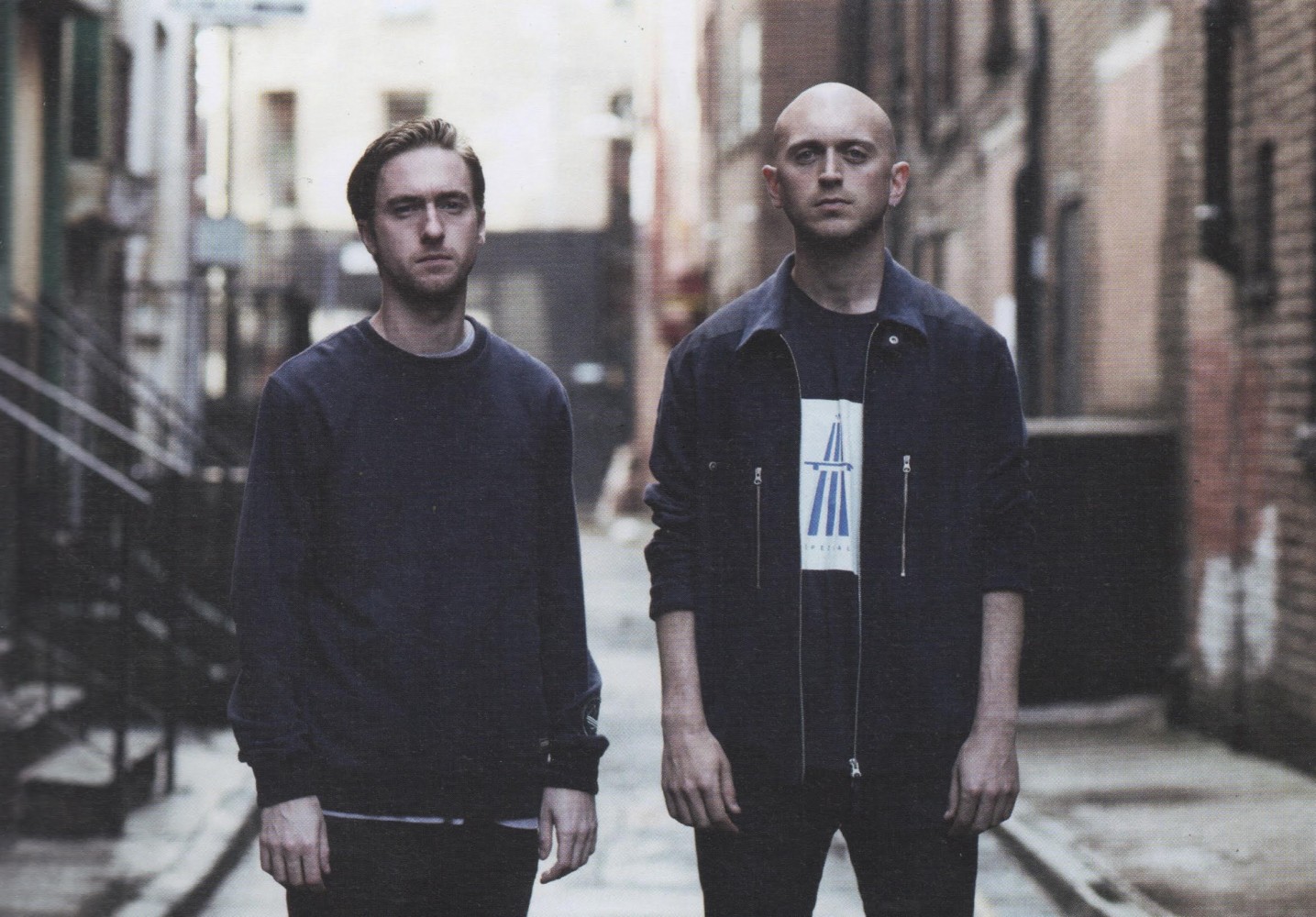 Ryan Doyle and Mark (Eddy) Edwards a.k.a. DR.ME have been a creative influence for intern since before the project even began. I first worked with them on a print edition of a site I'd ran prior to my first internship at Domus. Upon moving back to Manchester after my time with Boat Magazine, Ryan and Eddy recommend AWOL studios as a base of operations and it was through the other residents there that much of Issue One took shape.
They've put me in touch with Mike Perry, James Victore and Eike König and produced one of the most striking illustrations in the magazine to date. In Manchester, they're practically a household name and it's no surprise such is the strength of their work. The opening of a new exhibition LOYALTY, last week, marked a five year anniversary for the studio.
It took me a moment or two to convince myself that I hadn't already interviewed them for Meet the team, such was the absurdity of having failed to do so thus far. Upon realising the grave error of my ways, I popped down a couple of floors from both of our current home, Islington Mill, and gave them a timely grilling.
So DR.ME has been going for five years now. When did you first start working together at university? How soon did you entertain the idea of starting a studio together?
You know on the first day of uni when your tutors paid you together with another student to help break the ice and get you to get to know other people on the course, well, we got paired together, kind of bizarre when we think about it, we didn't start working together until maybe second year and only really formed the studio when we came back from interning in New York with Mike Perry.
Had you done much in the way of paid commissions before you set up the studio?
We'd had some commissions from Umbro and had started creating poster art for the left field music promoter WOTGODFORGOT, which came from having a web presence at the time.
Many of your projects are related to music in one way or another. Has that always been something you've enjoyed articulating or representing in your artworks?
Yes definitely, music is right at the soul of what DR.ME is about, freedom, expression, excitement…couldn't really imagine creating a logo mark for an estate agent. Most of the time it is just a natural collaboration, if we enjoy the music the chance to represent that visually is always a rewarding experience.
You're based in Manchester but work internationally. What made you decide to run the studio here?
Although Manchester isn't home to either of us it's definitely felt like somewhat of a surrogate to us both, the creative community here is awesome and continuously evolving along with the city makes it an exciting time to be here, Also, when we were students, Peter Saville told us that we'd have to move to London to succeed, so, you know, maybe we wanted to prove a point.
Working as a pair must require you to have a really good workflow together. What's the dynamic?
We were asked this not long after we started working together and said "argue, argue, argue, agree", it's more harmonious now, we tend to begin by understanding a project together, then working separately before bringing the work together to show to the client. The best metaphor is probably thinking back to Euro 96 and Shearer and Sheringham's striking partnership, we both have different skill sets and it normally becomes obvious quite early on in a project who will take the lead and who will be supporting.
You're little over half way through your 365 Days of Collage project and it seems to have practically sold out all the way through. How do you feel about the response to it so far and how has it played out for you creatively speaking?
We've been thrilled with the response to it, it's been exciting to see who's bought the pieces from friends to heroes, strangers to lovers it's always amazing whenever one sells and thinking about why? It's been challenging at times but also just fun to just make shit everyday and get an instant response, we are under no illusion that each piece is a masterpiece, some are crap but sometimes you make something your really proud of which feels good, but there is no room for an edit in this process so i guess thats what makes it so exciting.
Another of your long-standing collage projects opened as an exhibition last week. Loyalty is a retrospective of five years' worth of loyalty cards for our friends at North Tea Power. What's it been like looking back over that body of work?
Really interesting, when we came back from New York the loyalty card project for North Tea Power was probably the first bit of paid work we picked up so it was nice to go through and celebrate this. and to see something which was intended to be business card size blown up and all in one place was pretty cool.
You work in all manner of mixed media, video and art. As such, does experimentation still play a big part in your approach?
Ryan is currently scanning his face, so, yes. But seriously, yes, and I think it always will do. Maybe when we get to 60 we will know what we are doing, but I hope not.
Is it challenging retaining the character of your personal work in jobs for clients or do they tend to come to you wanting a DR.ME aesthetic?
We've always set out wanting people to come to us for an idea rather than what we've done before so we are constantly progressing rather than playing it safe and have been lucky enough to garner clients who understand this and allow us to work in this way.
You've long run workshops with creative students, what has been your favourite of those so far?
We just ran one up in Glasgow in a old shopping mall which was a new experience as it wasn't organised through an institution but self initiated by two friends ( G-Unit) who are doing their own thing too so it was awesome to work with them guys and people outside of the art school environment as well as creative students. One that always sticks out is last year we went to Leeds college of art and did a flag making workshop, we got the students to go away and make the flags and then invited them over to Salford to Islington Mill where we hosted an exhibition of all of the finished flags which were all incredible and are now on permanent display at Belgrave Music hall in Leeds.
If you had one piece of advice for young artists and/or graphic designers soon to graduate, what would it be?
We'd probably say that you have to move to London…kidding… Well I'm just trying to stay above water… stay busy, stay working, puff told me like, the key to this joint is to stay on top of things, treat everything like it is your first project. ya know, like its your first day, like when you was an intern… stay hungry, stay humble.
Finally, what are you working on at the moment that you can tell us about?
We've literally just had it confirmed that we're going to be authoring a book on Contemporary Collage for the publishers Thames & Hudson which we're fully stoked about, aside from this we're making a special print for a project that Supermundane (Rob Lowe) has asked us to be a part of, drawing a penis for a book. Going to the South of France to see our friends at MIDI Festival, Oh, and we've got about 87 more collages to make until the end of 365 Days of Collage!
_______
For more from the DR.ME boys, spoil yourself with their portfolio via the link below.