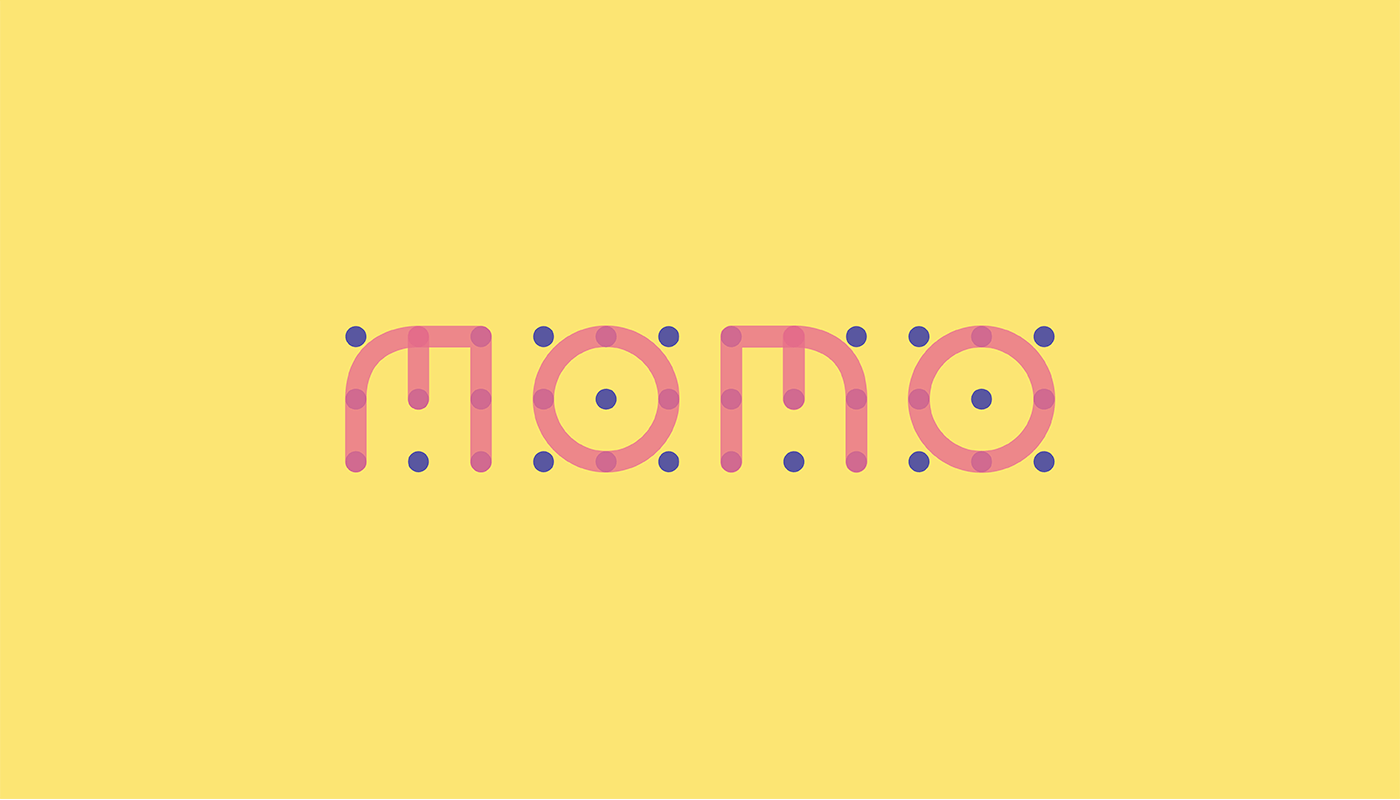 A designer has to truly understand their client's needs to deliver an impactful project. Ilse Crawford's approach revealed in Netflix's Abstract series summarises that "we've got two ears, two eyes and one mouth, and we should use them in that proportion". When proposing a rebrand for forward-thinking co-operative nursery and primary school MOMO, Elige Chose elevated that concept and involved the students as well.
The project stemmed from Spain's unwelcome reputation as leader in school drop outs in the EU. 20% of young people aged 12-24 have left the education system prematurely and as such, EASD Serra i Abella graduate Elige decided to tackle that issue with his final project. "This statistic makes us think that our education system is obsolete" he explains, "we must face the current problems, innovate and be creative otherwise the future is at risk". When trying to effect change at an institutional level, it makes sense to start as early in the process as possible and so Elige approached MOMO, a beacon of alternative nursery and primary education in Barcelona.
Putting play at the heart of learning, MOMO's philosophy aligns well with Elige's vision for rethinking education. He describes his time at secondary school as being scientifically driven, however as initial career decisions loomed, he followed his instincts and re-took the last year of his studies, instead focussing on the arts. As such, he was able to apply to study graphic design, first in his home town of Murcia, then in Barcelona at ESAD. With firsthand experience of the doors that creativity unlocks, his MOMO project is imbued with purpose and a noble one at that. Challenging a 150 year old approach to primary education in Spain and integrating more play and creativity seems a great avenue to explore and one that is reflected beautifully in his rebrand.
Running workshops with MOMO students, Elige established a simple grid system and allowed the children to play, experiment and interpret the brief of writing the word MOMO in a free and fun environment. Partnering with Montana Shop Barcelona proved another inspired decision, with a kaleidoscopic range of colours only encouraging the young participants to express themselves freely. Their contributions influenced the final, fluid identity that represents both the play-driven approach of the school and it's perpetual state of flexibility, flux and experimentation.
Compiled in a colourful brand guidelines publication, which elegantly documents the collaborative process behind the identity, Elige's deliverables are an excellent example of why his freelance career is off to a solid start. Working across graphic design, editorial and typography, he's a creative we're keeping close tabs on, you should too.