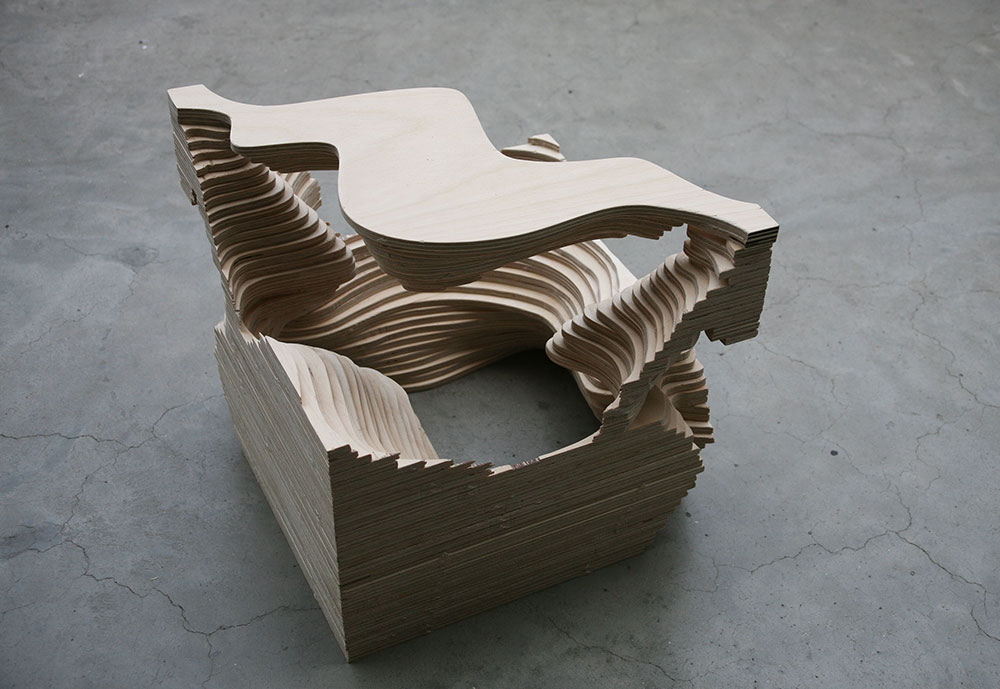 For Emily Schofield, graphic communication has an unrivalled power to reinterpret and recontextualise ideas and feelings. Inspired by Susan Sontag's writings about Ingmar Bergman's 'Persona', Emily's final design for her project Observing Persona resulted in an "abstract sculpture" (above), such is the freedom with which these ideas can be visually translated. In doing so, design fulfils its role as "a means for information and discussion" that engages and challenges its audience.
While keen to let subject matter inform a design's aesthetic, Emily's belief that "graphic designers [don't] have to be a blank canvas" affords her the liberty of creating within "a spectrum of personal style", often exploring the use of "colour, expressive typography and collage". Collectively, these tools and techniques form a foundation upon which Emily is keen to experiment: "I try to give all my ideas a chance to blossom—it keeps me moving forward instead of stagnating on what I am already comfortable with."
Never clearer is this ethos than in Procelerate, a hypnotic, spellbinding thesis on "overstimulation in the Information Age" made in collaboration with peer Peter Sand. From beginning to end, Procelerate oscillates with exhilarating speed between a kaleidoscope of experimental, abstract images, with a varying tempo mimetic of the Information Age itself.
This stellar, mesmerising video evidences the variety of influences and educational experiences Emily has benefited from. After a short stint in a film studies course at Freie Universität Berlin, she was accepted onto a graphic design course at HTW Berlin before moving once more to complete her degree at Central Saint Martins.
As a result, Emily is well versed in the sort of critical, conceptual thinking that underpins many of her projects, one of which, Situationist Typography, will be displayed at the CSM Brain Waves exhibition at the London Design Festival in September. If you're around, we suggest you check it out to see some more experimental, inquisitive work!