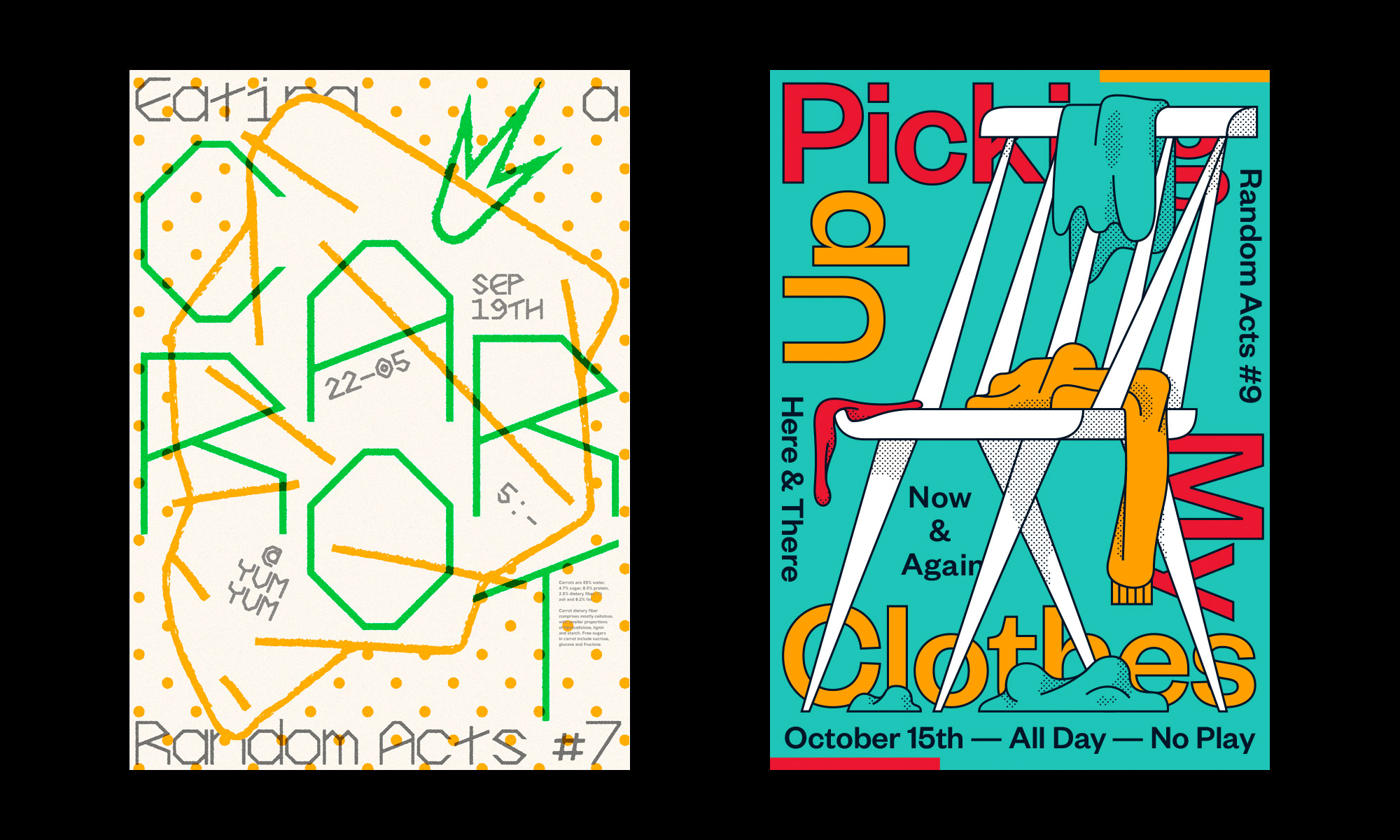 Sometimes the path into a freelance creative career is a convoluted one, for Erik Kirtley however, it has all come quite naturally. An introverted but artistic child, Erik's interest in graphic design emerged during high school. Undoubtedly influenced by his father's career in the field, he never really reflected on his choice of studies until after graduation.
The graphic design and illustration course at Konstfack University College of Arts, Crafts and Design suited Erik who loves "approaching layout and typography in a illustrative way, as much as applying typography and lettering to illustrations whenever I can". At times the broad nature of the course left him unsure of his focus, but ultimately resulted in the closest attention being paid to the development of his design and typography skills. All that effort has paid dividends, with confident and clever use of type a recurring feature in much of Erik's most eye-catching work.
Prior to starting university, Erik completed a foundation year at one of Sweden's 'folk high schools' and it was there that he was first approached as a freelancer. Initially it was online chats with musicians that led to him producing some artwork and simple websites and over time, that became paid work. Although he found it stressful taking on freelance projects on top of school work, the extra money and experience could not be dismissed. "Once I graduated, going freelance didn't feel so scary", Erik explains. "It felt the obvious choice and natural next step", but the lack of structure and absence of a schedule has made full-time freelance work a short-term solution rather than long-term goal.
Instead, plans are in place to start a studio with his partner Amanda Berglund, who graduates from Konstfack this summer. Wary of the intense situation that balancing a close personal relationship with a working relationship can result in, the positives, he feels, outweigh the negatives. "Amanda I and complement each other on so many levels creatively, that I really can't wait for her to graduate". Erik has come to realise that apart from personal projects, he doesn't particularly enjoy working alone. "All the decisions and responsibilities can feel overwhelming and be turned into bigger problems than they need to be".
Often the trick to a successful career is being able to identify what you really want, from work environment, to the type of projects you take on. Erik it seems has all of this figured out, so we're excited to see how his practice evolves in the coming months and we'll be keeping a close eye on the new studio too.