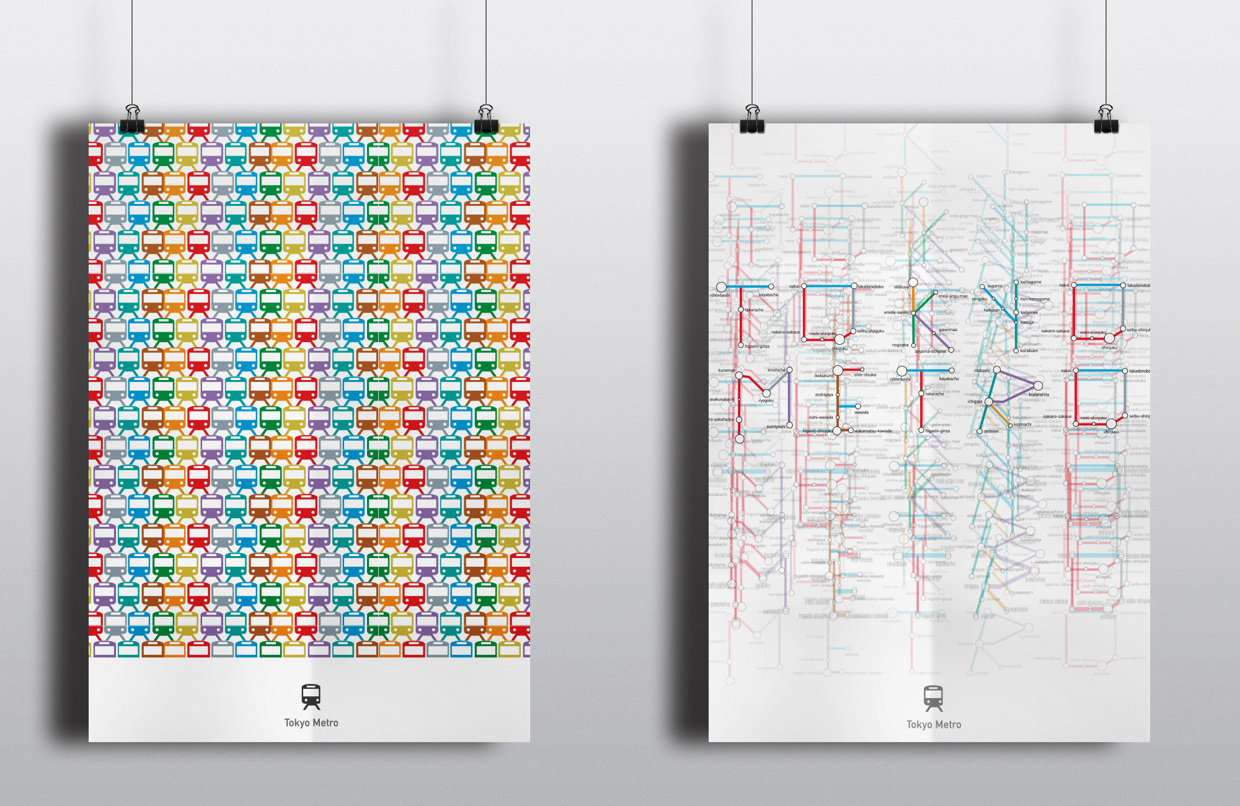 Educated and encouraged by numerous educational and artistic influences from her home country of Japan, Fumi Omori is an immensely talented graphic designer at the start of her career, already with many strings to her bow.
Fumi cites the likes of Yuni Yoshida as a creative role model, noting her unique, concept-driven art direction as a source of inspiration, making sure to treat even the finest details with as much care as possible. As a result, the transcendental nature of designing suggests art direction is the future for Fumi, so that she can lend her considerable skill-set to countless fields. Whether it be the beautiful colouring of her 'Alarm Laboratory' project, which looks like something straight out of Spike Jonze's exquisite Her, or the magnificent typography of a brief entitled 'Play Optics', Fumi's deliberate yet refined touch is one that we cannot get enough of.
As if her skill-set wasn't broad enough already, past projects 'Andria' and 'Tokyo Metro', whilst delicate in their own right, are also accompanied by stunning animations. While Fumi suggests this is a medium she's still learning, she tells us that its nature as "a hybrid medium that utilises design to communicate a deeper sense of the content" allows for storytelling, which is evident throughout her work.
Exploration into the world of publication design, most notably through interning at NYLON, afforded Fumi the opportunity of working with the iPad format, for which she constantly produced "flawless creative". Like Yuni Yoshida, the experience at NYLON gave her a more considered, conscientious mindset towards magazines, not to mention the added emphasis, and therefore appreciation, of interactivity and functionality in tablet versions.
As a result, it seems only fitting that Fumi's current project, which is based on Japanese kids who are cultural anomalies – raised in a culture distinct to their parents', should tie in many of her varied abilities. The project, called 'Kikokushijo', will look to convert an apparently intangible concept into something tangible, using typographic motion posters as visual metaphors in order to convey the results of her research. With the objective of communicating the values of multicultural experience and global nomadism, we have no doubt that Fumi's deft direction will result in something prodigious.
While her website is being re-built, you can rummage through some of her older projects in more detail here: