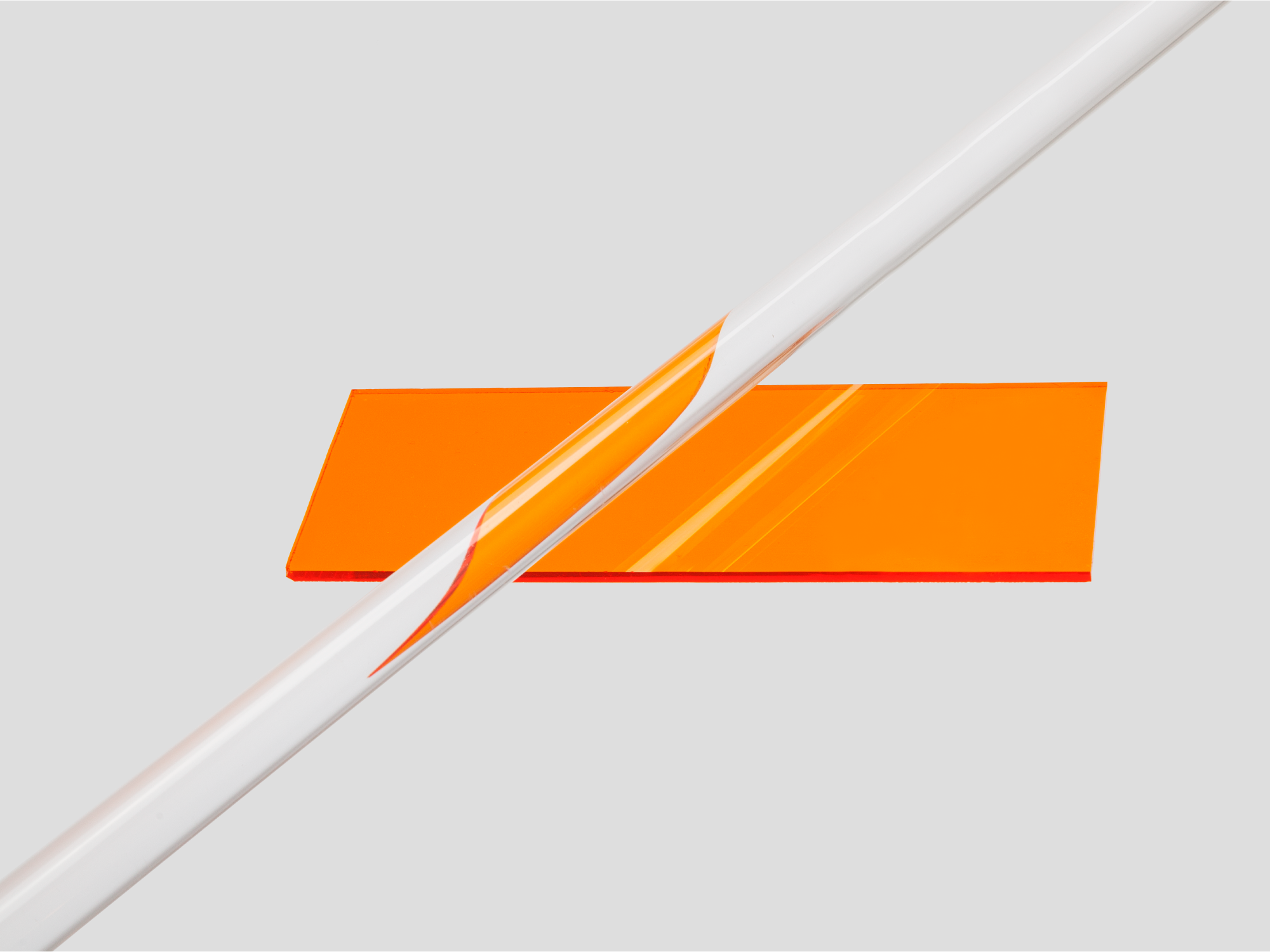 One of the things that we see all too rarely when looking through graphic design submissions to the site, is consistency. It's a natural part of the process to try out different styles and methods, sometimes though, this can make for a somewhat disjointed collection of projects, where the designer's identity seems something of a mystery.
This, however, is not the case with Australian-born Central Saint Martins student Georgia Cranstoun. Having just finished her second year, there is a lovely continuity and quality throughout the ex-drama student's portfolio.
Firm in the belief that design can achieve aesthetic brilliance while also carrying real depth of meaning, Georgia's measured style makes room for playful elements while retaining a polished, assured appearance. 'Here is a Guide', is a great example of these qualities. Echoing the Tate Modern's difficult to navigate permanent collection and architectural form, the booklet offers an cryptic, fun way to experience the museum.
From her considered approach, it's no real surprise to learn that Georgia lists the likes of Irma Boom, Julia Hasting and Wim Crouwel as influences alongside Karel Martens and Nathalie Du Pasquier. It's a mix which has made for a really beautiful balance of clear, clean communication and clever, purposeful embellishment.
A recent internship with Protein proved a great experience for the designer, who was able to get her teeth into a number of commissions, a book about trends and a survey. Displaying such strength across different types of projects, it would be surprising if there wasn't always a multi-disciplinary approach to Georgia's practice in the future. 'The Shapes in Spaces' collaboration with photographer Cydney Holm is a real favourite of ours and again, carries a quality of finish way beyond her tender years.
We've picked a handful of our favourites from Georgia's portfolio below, but in order to enjoy them to their fullest, do head over to her site via the link below and really get stuck in.