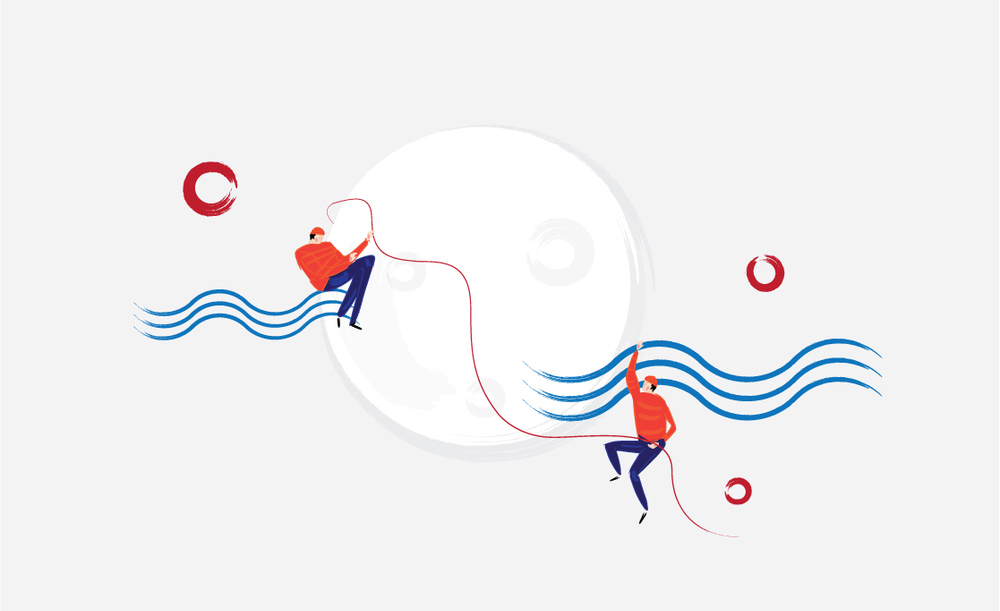 Jack Bedford's submission to this regular Talent series immediately made us sit up and take notice. By directing us straight to his beautifully composed personal branding work, we couldn't help but explore further.
The Central St Martin's grad is constantly looking to push his illustration and graphic design work, "approaching each project with a clean state…using familiar techniques in new ways". This working process, which often starts with a combination of hand drawing and computer sketching and finishes with digital refinement, has so far produced bold, striking design work that's executed with flair.
This bright, highly graphic approach to illustration has also informed his design work, and we're particular fans of his redesign of Haruki Murakami's Hard Boiled Wonderland and the End Of The World, the spread below exemplifying both Jack's invention and innovation.
In fact, the sheer variety of work below is testament to Jack's continuous push to take on work out of his comfort zone, stretching his capabilities as both a designer and illustrator. Having oscillated between these two disciplines at university, he is constantly looking to synthesise what he has learnt from both, and this proactive effort to continue to develop his skill set reflects a maturity that is evident in his work.
With all projects being meticulously explored before anything is neatened up on the computer, the recent grad's attitude and impressive portfolio has already landed him a job at Twelve Studio. Jack tells us that throughout his time at CSM he built his skills both as an illustrator and graphic designer, and this multi-format approach was something that he was able to hone even further during an internship at Design Laboratory.
As we often see, the recent transition to working in a busy studio environment has pushed Jack to keep exploring how he wants to communicate his work. Excitingly, his first illustration project with Twelve goes live in a month's time, but until then, check out his stunning website below.