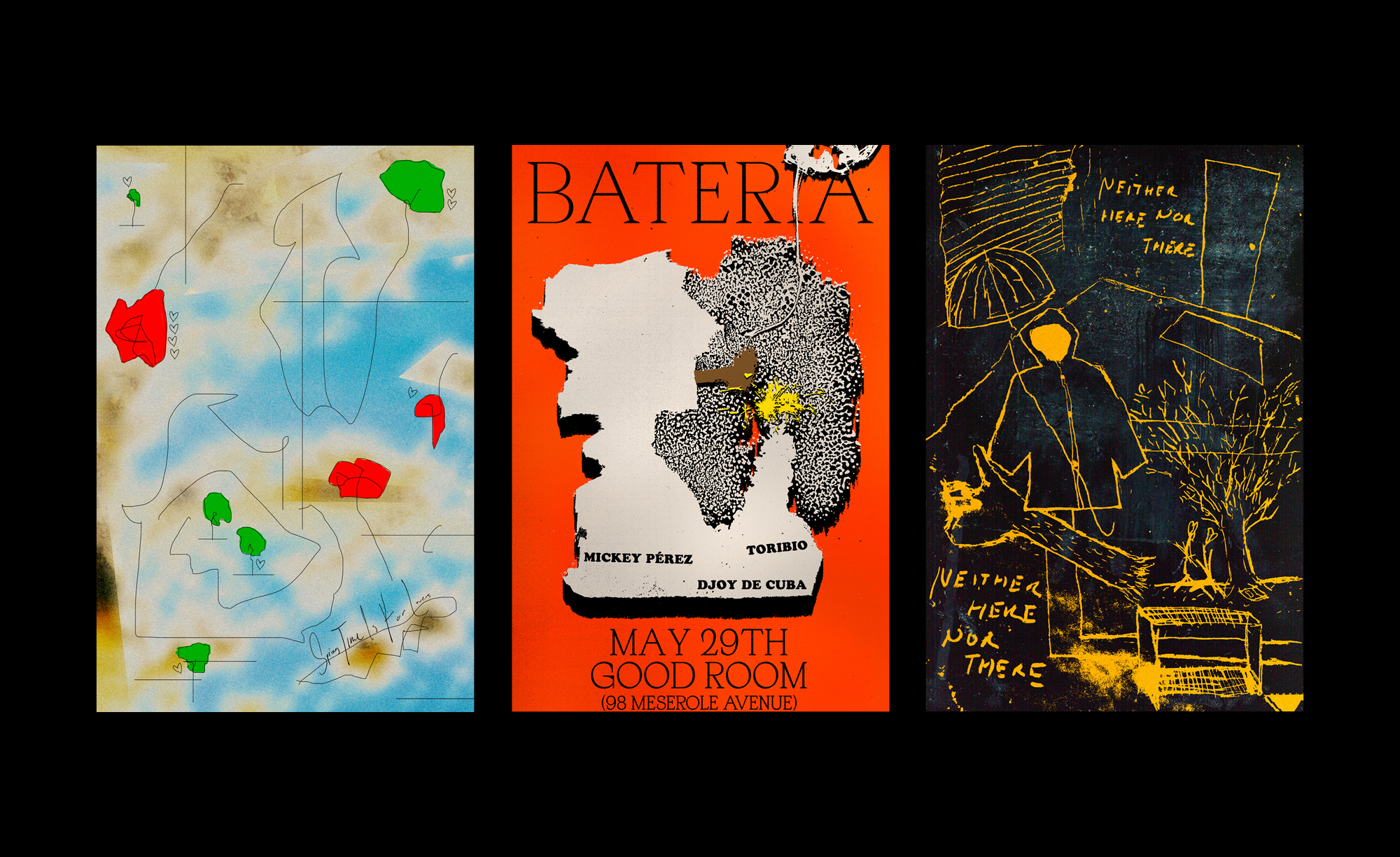 As a kid, John Christian Rose developed an appreciation for computers, both for their ability to alleviate his boredom and to satisfy his "constant itch to make things". At various points throughout his adolescence, scratching that itch manifested as a wide range of activities, from making movies on his parents' video camera and creating Call of Duty montages for YouTube, to experimenting with 3D rendering programmes. This creative energy would later see him pick up DJing, writing and making music, all of which he continues to this day. Now, as a student and freelance designer, Christian brings these varied experiences and experiments to his work, with each contributing in their own way to what is an impressively diverse and unique graphic design practice.
Christian's work expresses a vibrant dialogue between digital and analogue processes, where gritty textures and handwritten type mix with smooth forms and precise compositions. This synergy is one that Christian implements with the aim "to use the best parts of both … and make something that exists in its own world." It was Christian's frustration with the lack of fluidity in digital processes that lead him to experiment more with analogue techniques. Finding himself drawn to the uncertainty of analogue processes, throughout his work, he tries "to make those moments visible and show the beauty in their mistakes."
Christian has recently finished his second year at Cooper Union, where the flexible and unconventional approach to education has been a great match for his working style. "There are no majors, so it's pretty open, which reflects in my practice," he muses. "I'm in the art school, but I'm free to explore any class within those confines, and I also have the option of branching out into the other schools — like architecture and engineering — and taking classes there." These past two years at Cooper have been instrumental in helping Christian identify some of the 'bad' habits he'd picked up in his years of self-learning. "It's a way for me to clean up my process and find out how my years as an autodidact aided me and how they hurt me," he explains. "I broke all the rules from the start. Now I'm learning them."
Having just completed an internship at BAD Studio, Christian is keen to emphasise how valuable his stint there was. Observing the activities and success of such a multidisciplinary and wide-ranging approach to design has been particularly impactful. "In high school I had this really traditional view of what a designer was and the standard career a designer would take," he reflects. "I always thought that I couldn't do all of these things at once because it's not the standard path of a designer, but now I've come to realise that it's totally valid and it's just who I am."
As he heads into summer, Christian is excited to take some time away from the hectic school schedule "to reflect on the madness of it all, to spend time with family and friends, and to continue making personal projects. I'm also starting a new position at Gander soon that I'm excited about." We can't wait to see what he gets up to!