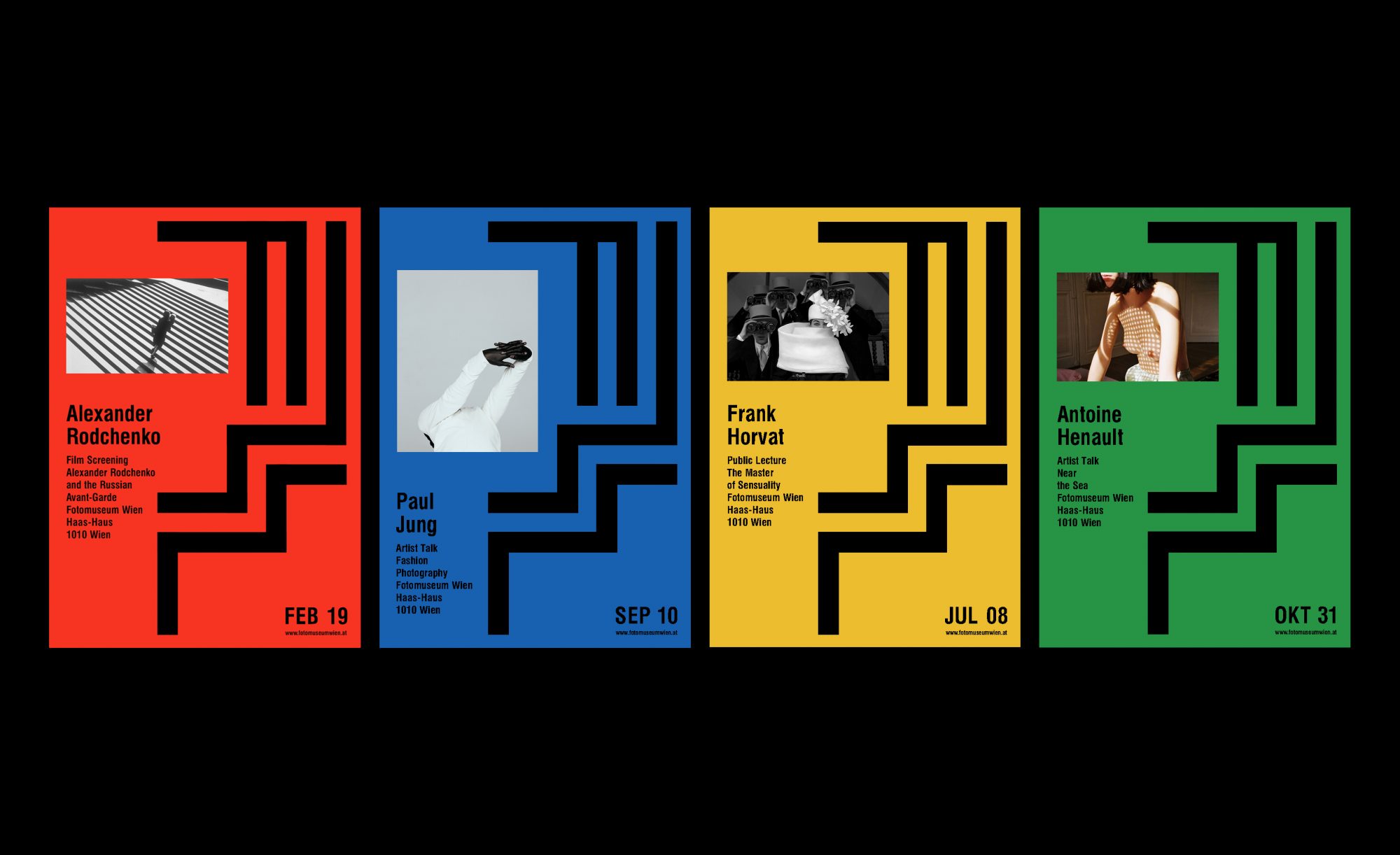 With a couple of years left before graduating, Liza Borovskaya-Brodskaya has developed an ease and confidence in her work that surprises and excites. The Russian designer knew that in order to pursue her chosen discipline, she needed to move abroad. Unfazed by the challenge of being uprooted, Liza set her sights on Vienna having visited with family and friends and been struck by its vibrant design scene and cosmopolitan atmosphere. "I moved right after school and still feel very happy about it" she explains, "Vienna is a really nice place to live and study".
Her course at University of Applied Arts Vienna —graphic design and advertising — allows students to focus on the pathway that they feel the most drawn to and in Liza's case, graphic design is very much what she sees herself focussing on long-term. Her skills as an illustrator are nevertheless a visible influence in her work, with clever paper cut pieces showing off a superb understanding of space and colour in composition. It's an awareness that carries through to her design, as colour and shape are carefully deployed to dictate the energy and feel of each design.
"I enjoy trying things out" Liza tells us, "I don't stop until I find a solution and it's a process which seems to work". This experimental approach is producing some striking output at the moment and we're interested to see where Liza will find inspiration next. For now, her ideal projects relate to art and culture and it's a sector she can envisage working in for years to come. Having recently interned with local design and branding agency Bureau F, Liza is starting to contemplate what her route into industry might be. "The perfect scenario would be to work in a small studio, but to always have some freelance projects which I could do myself or with friends". It's a niche we can see Liza artfully carving out for herself, especially with a couple of more years of study and refinement under her belt.