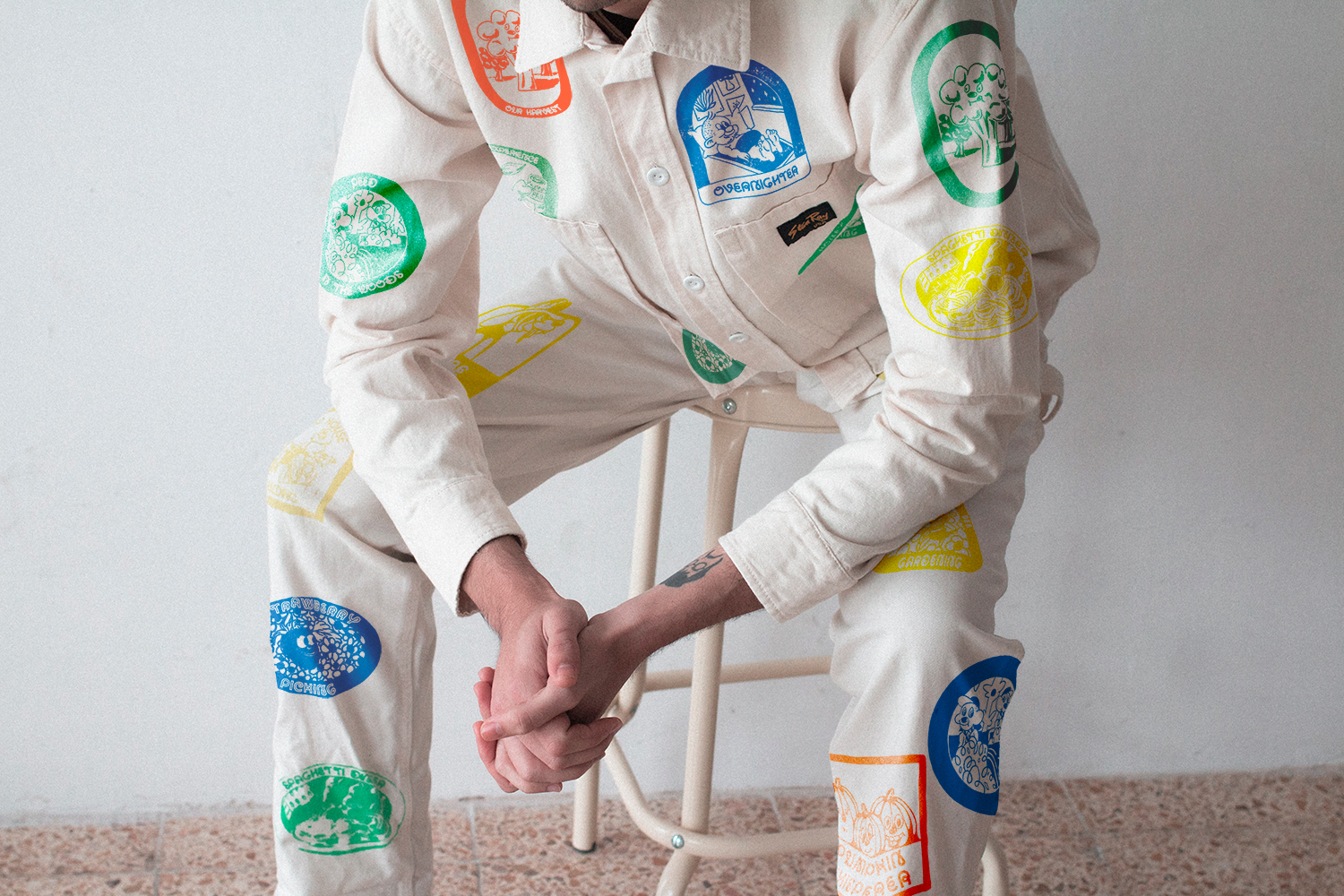 The creative duo, Maite García Argul, and Manuel Puig, also known as Gabine Exquisito, are certainly a force to be reckoned with. Their collaborative practice is playful, conceptual and visually dynamic. Having their fingers in many pies, they are continuing to build their impressive portfolio. They cover many disciplines within the visual communication umbrella; from illustration, to design, animation, photography, or they tell us, "wherever a project takes us".
Both Maite and Manuel are originally from Uruguay and met whilst they studied BA multimedia and graphic design at ORT. Whilst studying they found that the course quite simply wasn't for them, and Maite discloses they "always felt like outsiders". Deciding to leave this behind, they made a bold move to drop out and move to Barcelona to study Illustration on the MA course at BAU Design College of Barcelona and to "experience what it's like living in a big city". Now residing in Barcelona, they are setting up home and a studio space all in one, telling us that, "choosing and building the right furniture to keep the right balance between a home and a working space is a wonderful challenge".
As they dip into and develop various disciplines, processes, and mediums – they never seem to lose sight for creating a strong visual narrative and concept. Alongside their projects as Gabine Exquisito, they also solely create all the visual content for No Planet No Fun. This is an incredible project which engages with the climate crisis in a pressing yet, creative approach. It first began for them when they met Susie Hammer at a mural painting job in Madrid. Susie shared with them the idea to make an exhibition to raise awareness of the crisis. They soon realised that the project could grow and reach more people by using social media, as they tell us, "we decided to open an Instagram account and started sharing 'eco tips' to help everyday people. We also began to run workshops, producing sustainable products, collaborating with local brands and finally doing an exhibition with 45 international artists in Barcelona. Now the exhibition is happening in Tokyo and it has the potential to travel to many other countries". No Planet No Fun has got bundles more to give – do keep your eye out for much more to come.
It seems there is never a dull moment with Gabine Exquisito and we can't wait to see what will come their way. Be sure to watch this space.
instagram.com/gabinetexquisito