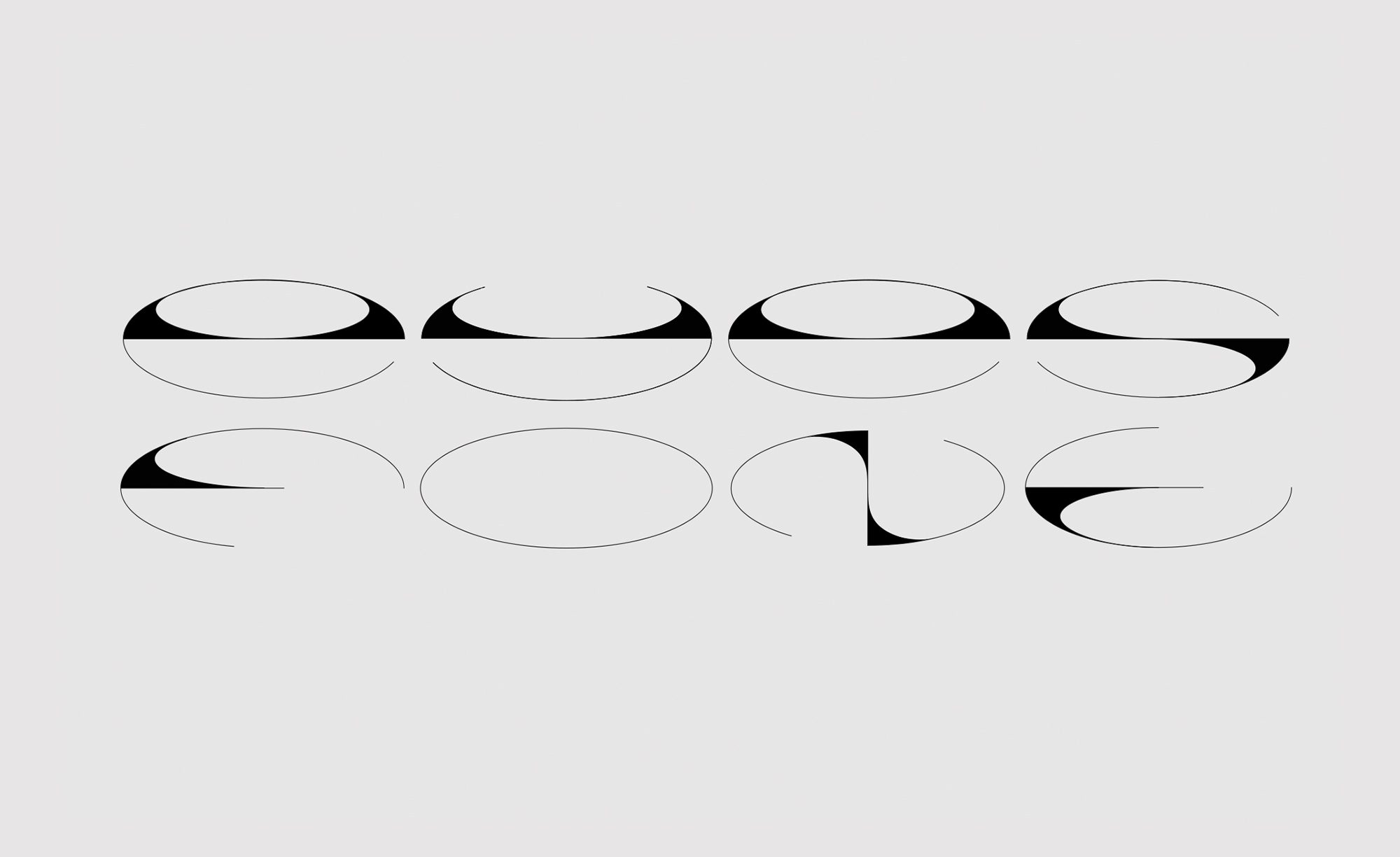 For as long as Marie Ducrocq can remember, she has been completely drawn in by the creative world. Some of her fondest memories were made in the art classes she attended at just eight years old in her small hometown in northern France. This early creative spirit stayed with her throughout school and eventually saw her decide to study Graphic Design at university. Now, with a bachelors under her belt and in the midst of completing the first year of her typography masters at ECV Paris, Marie is a skilled and forward-thinking designer with a distinctively experimental and contemporary practice.
Marie's designs are sharp and vibrant, combining forms, colours and subject matters to create work that feels like it's been plucked from the near future. Indeed, that feeling is no coincidence as Marie often finds inspiration in ever-evolving areas of interest including "society, science fiction, and especially the 'future'." It's an intensively ideas-driven practice where these emerging themes provide a foundation for Marie to construct an entirely new visual language with each new piece of work. "I usually generate a concept and try to push it as far as possible to create a whole visual universe around the project," she muses.
The outputs of these projects are just as varied as the topics from which they take inspiration, spanning type, brand, editorial and web design. Despite focussing predominantly on graphic work, Marie also finds inspiration in the approaches, methods and materials of a broad range of other disciplines. "I'm a really curious person, so I've always been interested by so much more than graphic design, like set design, fashion design, or even painting," she reflects. "I aspire to strengthen my graphic universe by mixing all those disciplines together."
Currently, Marie is interning at Office Hadrien Lopez in Paris as well as putting the finishing touches to 'Eyes', a typeface she's set to release at the end of this month. As she approaches the half-way point of her masters, Marie is already thinking about life after graduation with friend and frequent collaborator, Ellyson Gasparetto. The pair are in the initial stages of forming a design studio rooted in their mutual "passion and desire to push the boundaries of graphic design." If Marie's portfolio is anything to go by, we have absolutely not doubt that they will do just that.