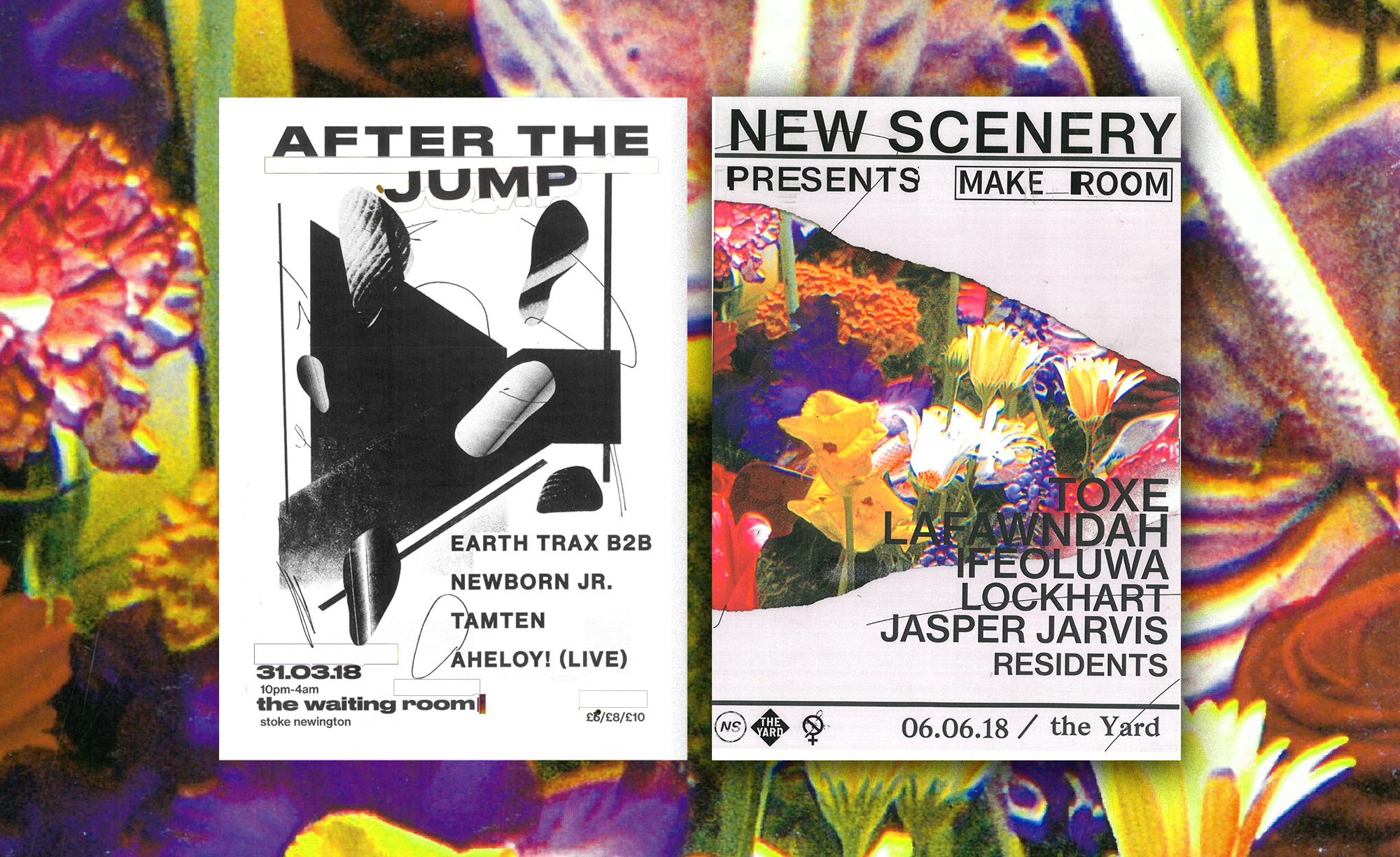 Marnie Hamilton's passion for not only music but, her graphic design interest too, was sparked as a "wannabe hippie teenager, looking at album sleeves for Pink Floyd and Miles Davis, that were created by design collectives like Hipgnosis", she tells us. Her electric and upbeat visuals, fiercely engage with her audience.
Graduating last year from BA graphic design at The University of Brighton, Marnie currently continues to study the discipline at MA at the Royal College of Art. Aside from her studies, Marnie co-founded New Scenery – a club event series created to showcase and prioritise the often marginalised, womxn, non-binary and, LGBTQIA+ DJ's and producers in the underground dance music scene. Adding to her eclectic portfolio and relentless work ethic, Marnie also juggles freelancing as a designer, working as a supervisor at her local pub and at a kids art club. Marnie expresses, "I have always found myself putting on different hats, depending on its context and who is commissioning it, which I think is commonplace for most design practitioners, partly because of precarious worker conditions and needing to eat".
Marnie's experimental process and aesthetic, effectively reflects her honest outlook on design, telling us, "I find it interesting to push the boundaries of design and communication, finding ways of illustrating ideas in unexpected mediums like sound, writing and sculptural pieces". With an equal interest in texture and type, Marnie draws inspiration from analogue punk techniques; using photocopiers, hand-drawn type and printers, for which she tells us "the crapper and ink-less, the better".
Marnie's influences all have a legacy of pushing the boundaries of design as she name-checks Guerilla Girls, Atelier Populair, The Poster Workshop and Sister Corita. Marnie explains "I was never into Bauhaus and modernist design; too many rules, too many straight lines and too many white blokes. I became obsessed with postmodernist designers like April Greiman and reading the writings of Rick Poyner". Despite being an avid reader and seeker of inspiration, Marnie explains, "I don't think this directly affects my work but probably plays a part into my slightly anarchist approach to briefings and my interest in challenging the accessibility of the design world as a whole". 
New Scenery was founded in 2017 by Marnie and Sarah Fewtrell; then a year later, Jasper Jarvis joined. Initially, responding to the distinct lack of marginalised artists being booked to headline events, New Scenery sought to create a platform to counteract this. As art director, Marnie explains she has been "lucky to have full autonomy over the way the visuals have shaped and changed, but it has created a body of work for me and confidence to explore not only bizarre and exciting poster concepts". It's also allowed her to experiment with live visual techniques and videography, "As well as picking up some DJ skills along the way". We are excited to see how their next event unfolds on the 25th of October, be sure to join them if you're in London.