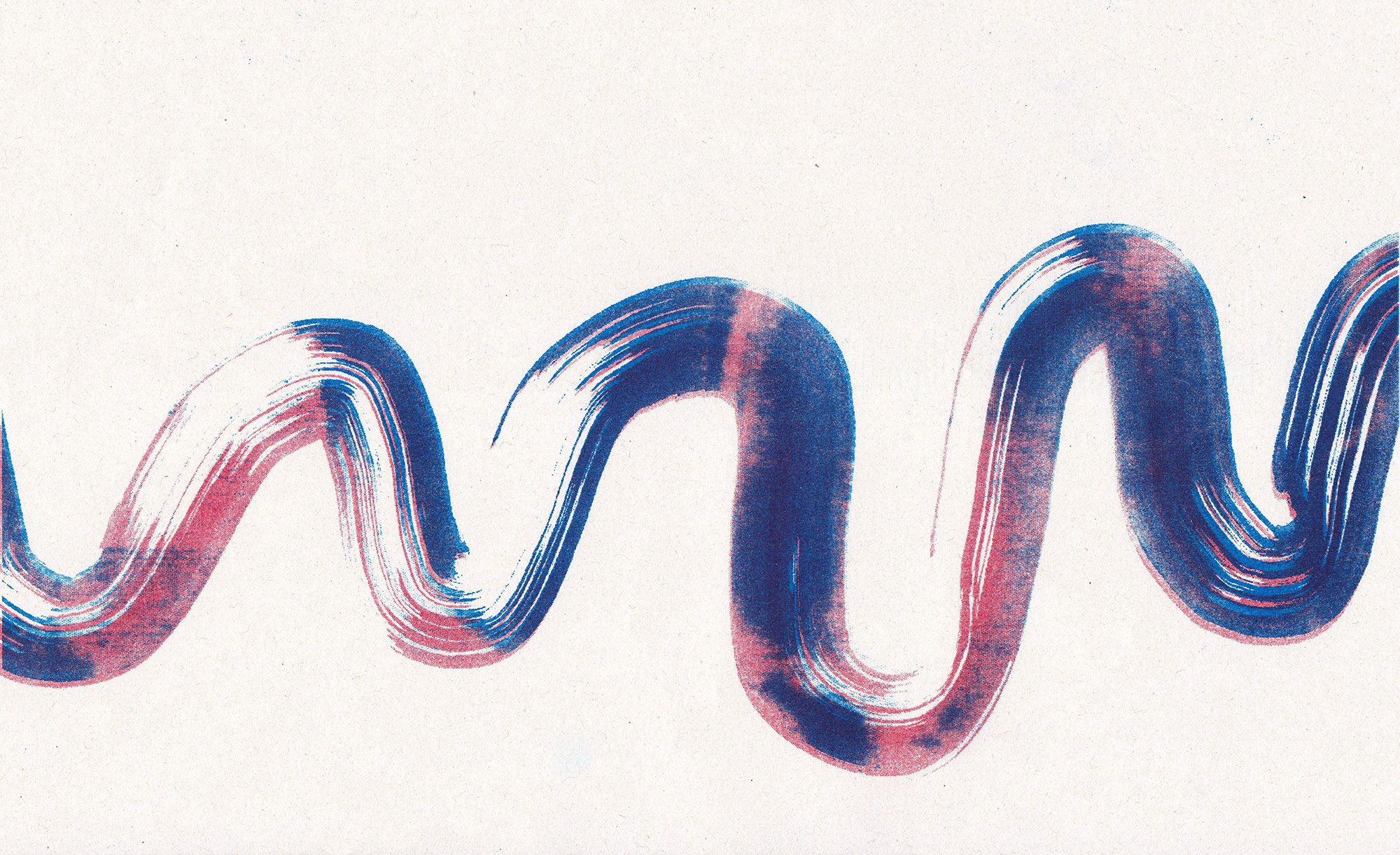 There's been a huge spike in student projects that explore mental health over the last twelve months. It's a trend that causes great concern, but also one that will hopefully help us all better understand what young creatives are struggling with. With magazines like Ladybeard, Nous and Anxy populating store shelves, the secondary wave of student publications play a vital role in bringing the conversation into the taught environment. One such creation is 'Psyche', the brainchild of Glasgow School of Art final year communication design students Lucy Grainge and Juliette Duffy.
The duo's desire was to create a platform for a broad range of sociopolitical themes to be discussed, with an open submission policy in place to ensure that content is relevant and current. Working within the framework of 'the psyche' Lucy and Juliette are keen to explore creativity and its relationship with everyday experiences. That focus has lead them to the intersection of the mind, mental health, philosophy and politics, with the first issue presenting a delightfully unpredictable array of voices, views and observations.
"We fully embrace the therapeutic and transformative nature of storytelling and human expression", Lucy explains to us. "We're coming from the perspective that the psychological and physical are symbiotically connected". That stance plays out in both the written content and the accompanying illustrations, which make beautiful use of the risograph print process throughout. "We chose to reject standard editorial illustrations due to the diversity and sensitivity of the written submissions" says Juliette, adding "rather, they tap into an overarching theme and express our understanding of the making process as we develop ideas throughout each issue".
In this first edition, metaphors of filtration, digestion and nutrition are used to inform the illustration that brings the crossover of psychological and physical to life. It's an approach that neatly ties together the quality written content, and ensures that contributors whether part of the Glasgow School of Art community, the city or beyond, all sit on a level playing field.
A smartly composed platform for performance and discussion, we hope that this fledgling zine will go from strength to strength, proving to all who discover it that they're far from alone.