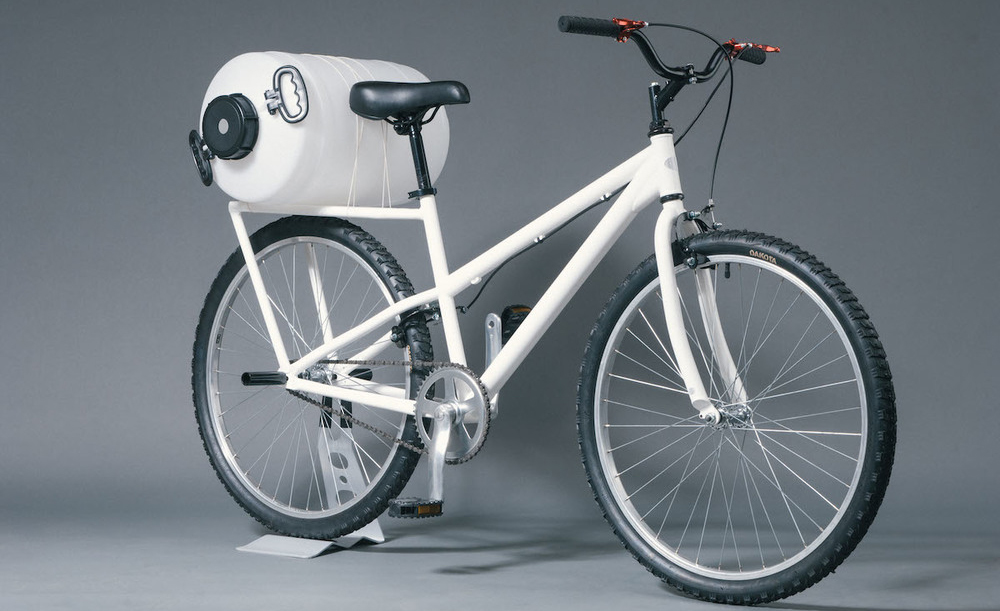 This week's featured talent is going to take some beating. Having recently graduated from Industrial Design at Brunel University, Rob Bye has already courted serious acclaim with his final year project AfricaBike. It's a phenomenally well-planned and executed piece of work, deservedly winning a James Dyson Foundation scholarship which allowed Rob to develop and refine the concept into a genuine design solution.
Brunel Industrial Design students are encouraged to work in collaboration with companies during their final year and in doing so, to tackle real world problems. In Jole Rider Rob found a UK-based charity who send bicycles to secondary school children in The Gambia, transforming the day-to-day trek that many face every day. Having looked at how the charity operated and how the bicycles were used by the children, Rob saw an opportunity to design something that would not only be more functional, but would simplify the charity's work.
Thanks to the scholarship, Rob was able to travel to The Gambia and get feedback off the Jole Rider mechanics and crucially, the students who were part of the programme.
The adjustments made to the prototype following his research trip display a great commitment to refining the concept precisely. It's great that the upkeep of the bikes was so carefully considered. Designing a frame that accommodates the readily available parts and is easy and cheap to repair was a necessity and Rob identified this early on.
Keep the strong pannier rack. It is useful and received great feedback
 Use BMX pegs to make transport easier
Single speed works great
The chain guard is useful, but can be added on by the user if needed
The seat needs to go lower
Make the frame more masculine
Use a British BB not a USA one
Use standard straight handlebars
Use front and rear brakes
Ensure it works with large tires

Interestingly, Rob claims to have never been a particularly high achiever in education. He credits a year he spent on study exchange at TU Delft in The Netherlands.  "That drastically changed my work ethic and things, for some reason, have started to slot into place. It's been a crazy few years going from a second year with a 2.2 grade average to getting an email from Seymourpowell out of the blue asking me to intern with them. I think the next year in my life will be another crazy experience to say the least".
Seymourpowell seem a great fit for Rob and we're keen to see how he develops over the course of his time with them. With nearly 60,000 views on his Behance portfolio and another ingenious project featured on the mighty Core77, Rob seems like he's going to be able to cope with whatever they throw at him. Oh, he also runs Design Students UK – a website designed to promote student projects – in his spare time (what spare time?)
We're going to get back to reading the glorious full report of the AfricaBike project, which can be found along with the rest of his portfolio via the link below. The bar has been raised folks and we're getting pretty damn excited about it.