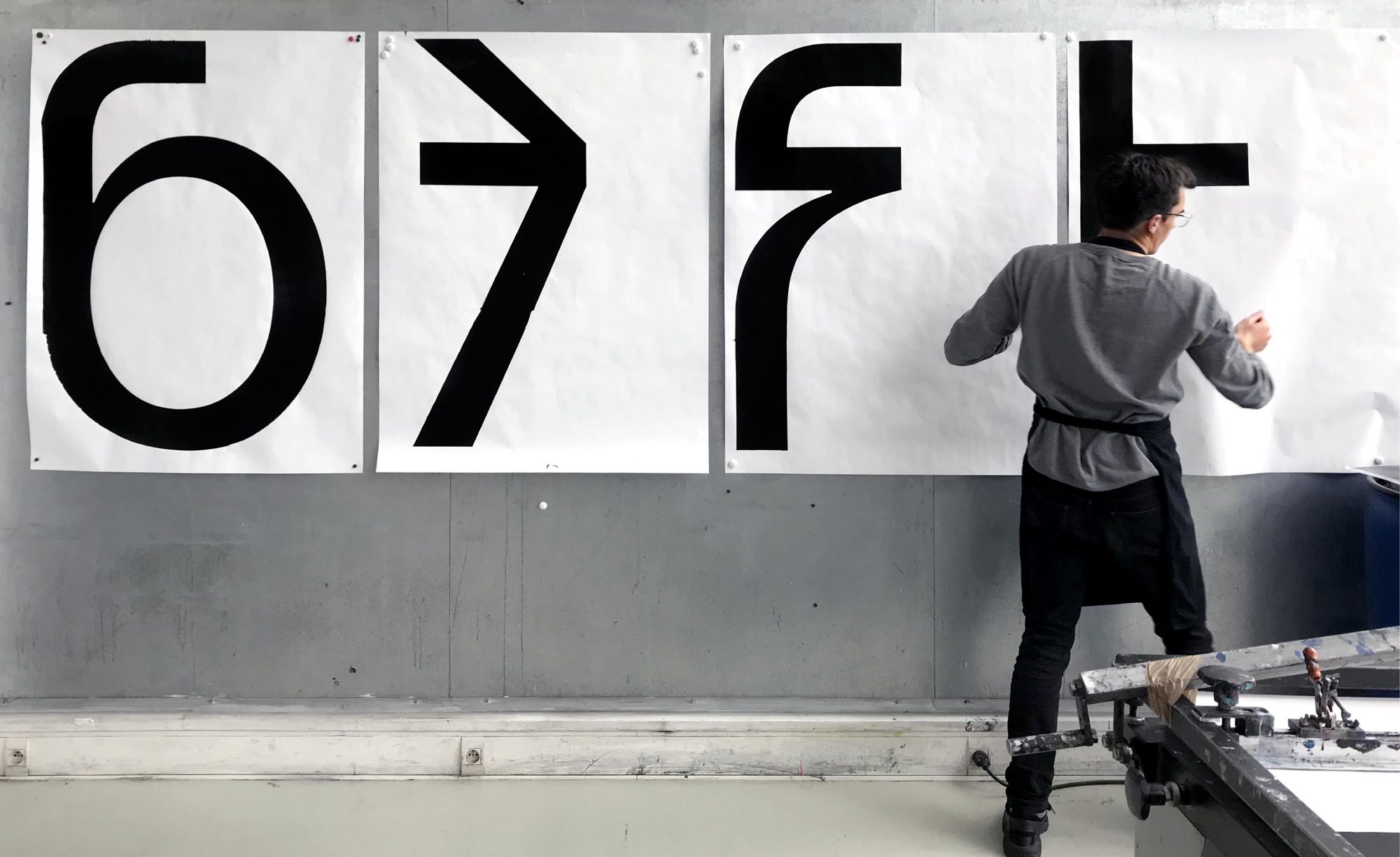 There's a relentless talent which beams from Robin Abreu's body of work. He works favourable and primarily in black and white, as he tells us, "it brings me the impact and the simplicity that I like". Although visually simple with a minimal colour palette, clean-cut lines and illustrations – his design process and dedication are far from plain. "I leave a lot of space for the typography, letting it speak for itself as an image would do", Robin explains.
Robin draws from various inspiration from his experiences, whether that be music, a conversation or even a book – influenced often with how this resonates with him on an emotion level. For some boredom is a black hole but for others such as Robin they thrive off it, as he reveals "I find boredom a source of productivity that pushes me to create work by withdrawing into my imagination. So I begin to pencil ideas on paper that sometimes end up turning into projects".
Typeface 'Szmalah' was a collaboration between Robin and his fellow classmate Guillaume Verguin. Today, emojis exist as an entirely new language, which is now deeply rooted in our cultures globally. Noticing this, Robin and Guillaume wanted to explore this further by translating familiar emojis and designing new ones into typographic symbols within their typeface 'Szmalah'. It makes you question how far we've come and how sometimes bringing this back to simplicity creates further and other visual understandings.
As a Parisian native, Robin studied his BA Graphic Design at Esad Amiens, for which he tells us with a fond and cherished tone, how his three years of study here felt like a "family atmosphere that encouraged open-mindedness and offered me the opportunity to grow quickly along with my peers, whose keywords where kindness and solidarity". After graduating, Robin enrolled to EnsAD to study his MA. It was here he immersed himself again in a community and made full use of the multi-disciplinary character this school had, as she tells us "I've been enriched by new encounters from students interested in various disciplines such as industrial design, photography, scenography or fashion". At EnsAD, Robin discovered his interest in type design, which he wishes to continue developing as he moves forward as a graphic designer.
For Robin, this is the beginning of what will surely be a very fruitful career as a typography literate graphic designer – we're keeping a close eye on him as we believe wonderful things are coming his way.