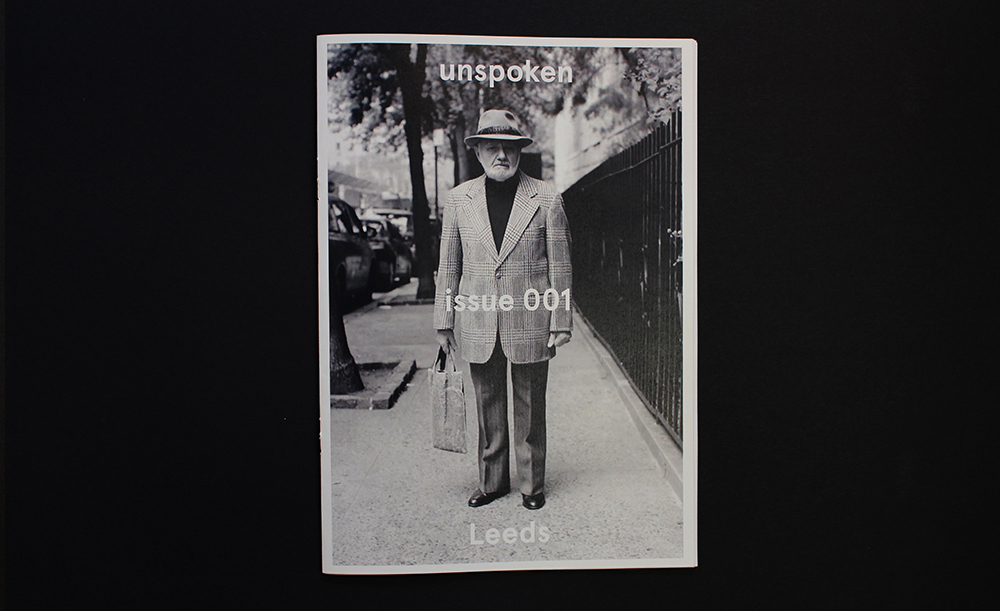 Last November I made my first visit to Leeds College of Art to run a workshop on independent magazines. My willing troupe that day were the third year graphic design students due to graduate in the next few months. I had been asked to stick around for a little while after the session, as a number of the students wanted to quiz me. One of the most satisfying parts of running Intern is getting to work with enthusiastic young creatives and that is one thing that LCA is rarely in short supply of.
It was with great delight that a few weeks ago I heard from one of the students who quizzed me after the workshop. Sam had interviewed me as part of his dissertation research and had gone on to achieve a good grade. Furthermore, he'd initiated a magazine project off the back of the workshop and I was really pleased to see an interesting concept paired with clean complimentary design.
What I really like about the idea for Unspoken is that it gives voice to the people who might otherwise be overlooked by an indie mag audience. Taking the kind of transparent journalism that makes Boat so brilliant and approaching those from all walks of life much like Dayjob did, there's a lovely opportunity here to get a fresh perspective on the cities we consider ourselves well versed on.
Sam's passion lies in editorial design and branding for the cultural sector and it's an area that his pared back style suits to a tee. His projects in collaboration with fellow third year Victoria Redmond, Capital North and WE ARE both mix functionality and simplicity to great effect. It can be all too easy to get carried away with branding projects and somewhat obfuscate the necessary information in the process, but Sam is developing a balance that will no doubt serve him well.
We're looking forward to seeing what Sam turns his hand to next and while his website is under development, we urge you to head over to his Behance portfolio to find out more about these and other projects.
______
If you're an educator and would like to know more about our magazine workshops, click here.