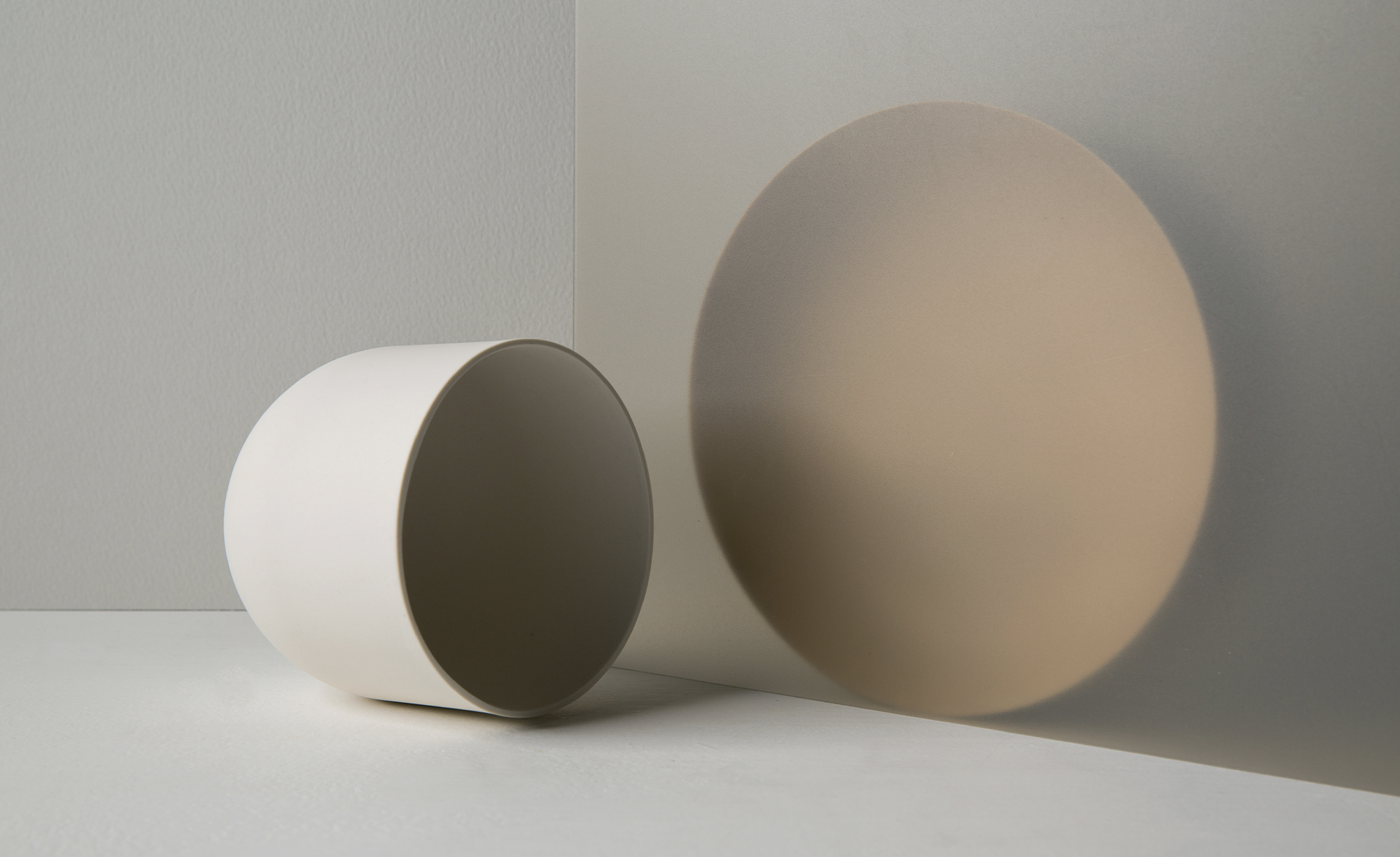 The seeds for Scott Crawford's stunning 3D design practice were planted a long time ago. "I've always been interested in architecture and structure, in terms of design as well as physically manufacturing objects," he tells us. "So for me, my current practice is a nice middle ground of the two." The results of this delicately developed 'middle ground' are beautiful, yielding objects with an honesty and serenity that are hard to come by.
His adventure into the world of 3D design began in earnest at Gray's School of Art in Aberdeen, after making the switch from a graphic design course upon realising he wanted to "be as hands on, and as material based as possible." The course he switched to covered all manners of 3D design, from ceramics and product design to jewellery. It was the diversity of this course which opened Scott up to the broad range of tools and techniques that allowed him to hone his own distinct approach, often using traditional making techniques alongside new technologies like 3D printing to create pieces "which are accurate but have a handmade warmth."
The traditional streak in Scott's approach is in part driven by an urge to highlight the uniqueness of the raw materials he's using, which also contributes to the simplicity of his designs. "I'm heavily inspired by the natural materials used in creating my work," he muses, "so I wouldn't want to draw any attention away from the qualities that they possess on their own … I often find that subtle changes in colour and imperfections in handmade objects are what make them special –and allowing the uncovered surfaces and colours to show on their own is something that can be just as beautiful to me."
After graduating last summer, Scott began working as a freelance creative. The highlight of this journey so far has been a commission by Edinburgh based studio Local Heroes to create a series of objects for an exhibition running alongside the European Championships athletics competition in Glasgow. The opportunity was particularly meaningful for Scott as not only did it give him a chance to explore working with a new material but his work was also shown alongside designers he'd looked up to for years.
Despite Scott's successes, freelancing has, at times, been a tough space to navigate. One aspect he didn't anticipate was just "how tough it is to put your name out there and shout the loudest when there are so many other, extremely talented designers doing the same." Regardless of how intimidating that situation can be, he's keen to tell other young designers who are struggling with the same thing to "not wait for opportunities [but to] go looking for them." Reassuringly, however, he is quick to reflect on the support he had in navigating this since "a lot of designers have been in that position at some point and will look to help where they can."
With a stunning body of work and a burgeoning freelance career, Scott's now looking to expand his collection with some machined metal pieces soon. As exciting projects in the pipeline come to fruition, we can't wait to see what other beautiful creations he has in store for us.