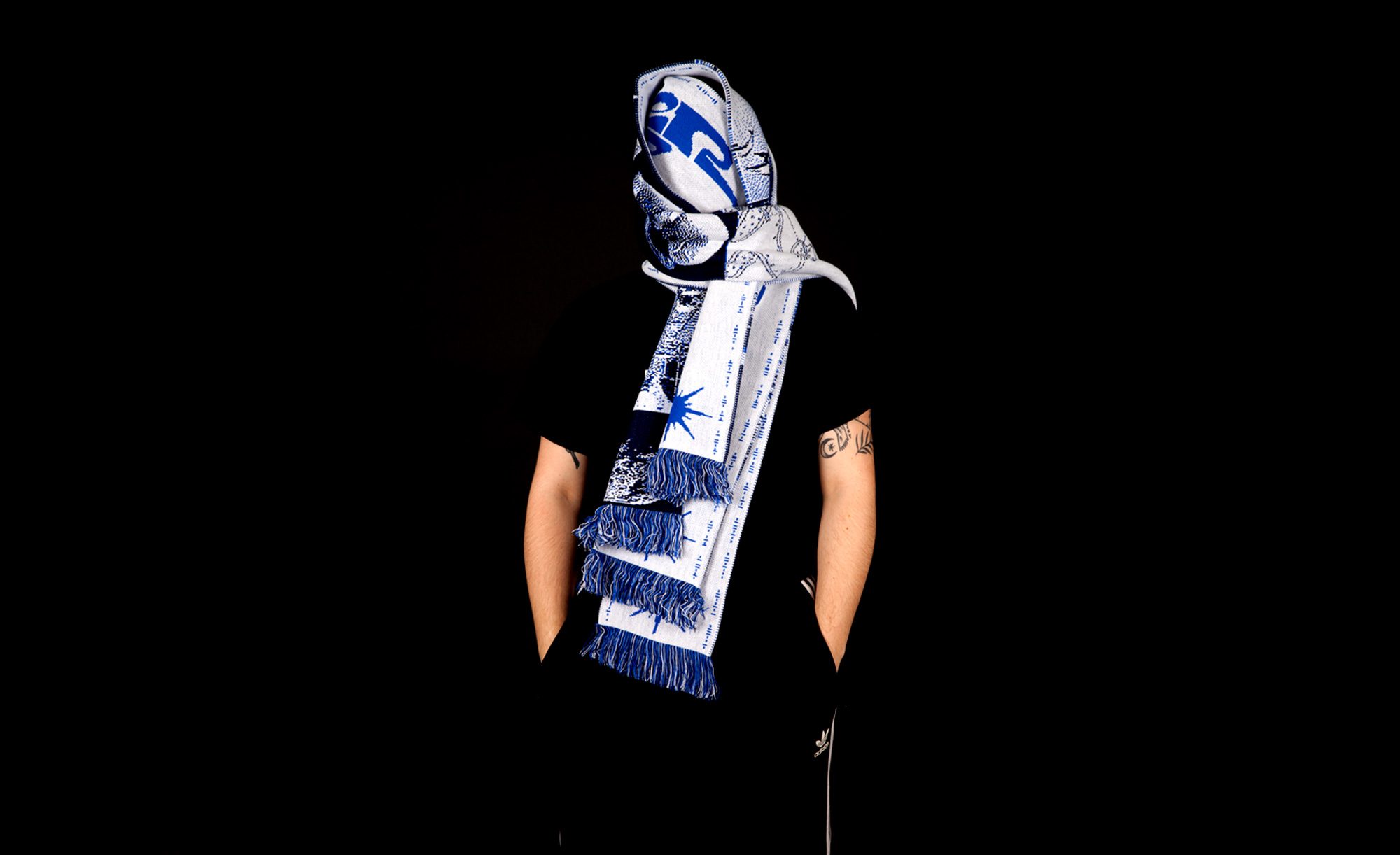 It's fitting that in the days following the openings of many end of year shows, we're able to feature someone whose work is truly show stopping. Tomas Clarkson will graduate London College of Communication next month having put together a sublime portfolio of work that showcases a real understanding of — and engagement with — the power of design across a diverse range of media and contexts. Growing up in the Netherlands to Spanish and English parents, Tomas says that he always had a desire to communicate with people. Having learned five different languages, he believes that "design and communication is probably the hardest language of all to learn". If like us, you speak one language, that's a daunting prospect to grapple with.
In between his second and third year of studies Tomas spent a year in Berlin, learning German and working with Mario Lombardo and Erik Spiekermann. It's an experience that he reflects on as being crucial to reaching his full potential as it allowed him to "reflect upon what design is and what it can be". Initially drawn to the graphic and media design course at LCC due to the option to take on the diploma in professional studies by completing a year in industry, Tomas applied to undertake an internship at Edenspiekermann before finding out if he'd been accepted onto the diploma. When those stars aligned, Tomas threw himself into a whirlwind three month spell with one of his design heroes, before scoring a six month stint under the masterful eye of Mario Lombardo.
"I was given my own clients to work on and I learned a lot about invoicing, client acquisition and various other things that are near-impossible to learn at university" Tomas reflects. "Projects ranged from coming up with stage concepts for a live-act that had to be able to travel, to helping set up exhibitions and make print-ready pdfs for publications". Indeed with Mario's work largely revolving around emotions and senses, Tomas was duly inspired to work a lot more with physical outputs upon returning to LCC to complete his degree. "I think that if I hadn't been working at Bureau Mario Lombardo, my work would still largely be digital" he reveals.
That determination to explore physical outputs has resulted in some supremely well considered and executed projects. From a scarf designed using a generative system to represent all of the information carried by the Voyager spacecraft, to a beautiful publication where each page represents 50 days of the exploratory mission, every last detail is considered, giving Tomas' work authority well beyond his tender years.
A type specimen based around the life and work of Stanley Kubrick saw Tomas return time and time again to the special collection archive at LCC and takes cues from the celebrated director's love of chess, with the letterforms emulating the possible moves made by each piece. Tomas of course has designed not one, but five weights of Archiv Grotesk, delivering an adaptable, distinctive and functional typeface.
We think that Tomas' work is set to be one of the highlights of the LCC graduation shows which run from the 20th to the 23rd of June, so be sure to head on down and explore the vitrines in the Upper Street gallery to take a closer look at Tomas' scarves and type specimen. Having already set up a studio (PLUSMINUS) with fellow student Armel Bellec, we're pretty sure that you're going to be seeing a lot more from this shooting star.