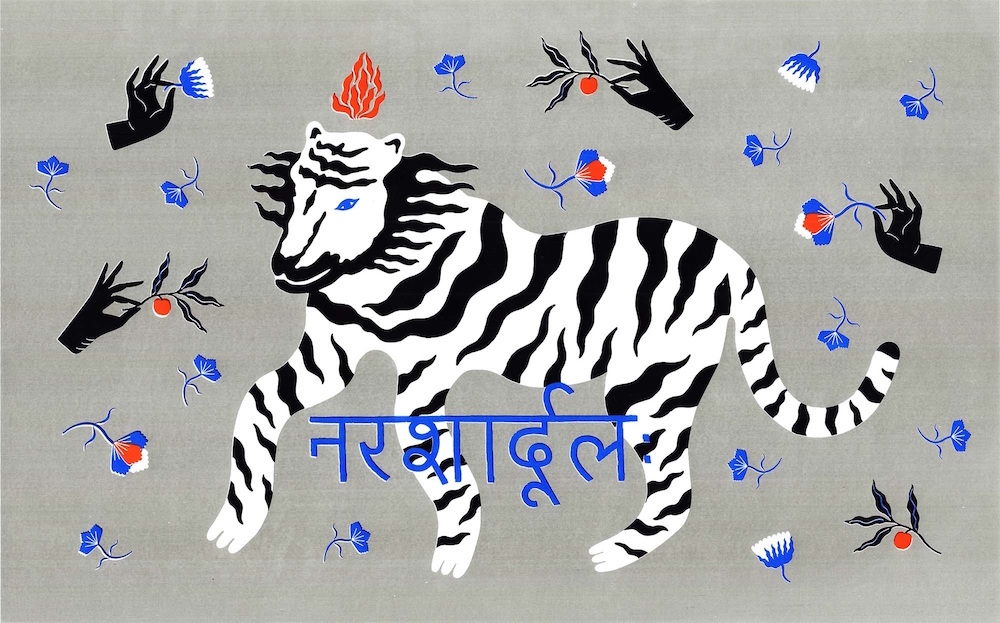 Describing her illustrative style as "a mixture between classical poster design aesthetics and vintage fashion illustration", Agnese Taurina succinctly distills the broad combination of influences that underpin her work. While skillfully synthesising these bases into balanced compositions, her considered, consistent use of colour ensures a coherency to her portfolio that ensures each illustration is at once both rich in detail and clean in feel.
At the heart of Agnese's process is rational preparation. She speaks of "warming up [her] mind and body", through yoga and going for walks, but also by thoroughly researching the task at hand before putting pen to paper. For commissions, this approach allows her to effectively respond to each brief, though for personal projects, she lets her emotions grow into her work a little more.
The strong, unwavering style that Agnese then produces stems from two principal sources: her Bauhaus-inspired education at Riga Design and Art School and a personal interest in Indian philosophy and Oriental Art. The former ensured that Agnese studied the "gold standards of design and composition", a minimalist foundation that came together with her penchant for a rich visual language during her time at Central St Martins.
While Agnese notes the difficulties involved in a degree at CSM, she also credits it with teaching her to challenge herself and "do things [her] own way". It's no wonder that Agnese's style is therefore so distinctive, but the support from CSM has also continued beyond the classroom. The CSM Talent Scout scheme directly led to a commission, she designed a magazine cover for this year's illustration graduates and a commission for Little Atoms came directly after Agnese's degree show. Collectively, these all speak to the extra-curricular role universities can play in supporting their students, especially during the transition after graduation.
Nevertheless, it's testament to Agnese's creative eye that her commissioned work is indiscernible from her personal work, such is the strength of her style. Ultimately, this is the result of surrounding herself in a world of iconography and mythology, ensuring the atmosphere that emanates from her work is just as mystical as that which inspires her.