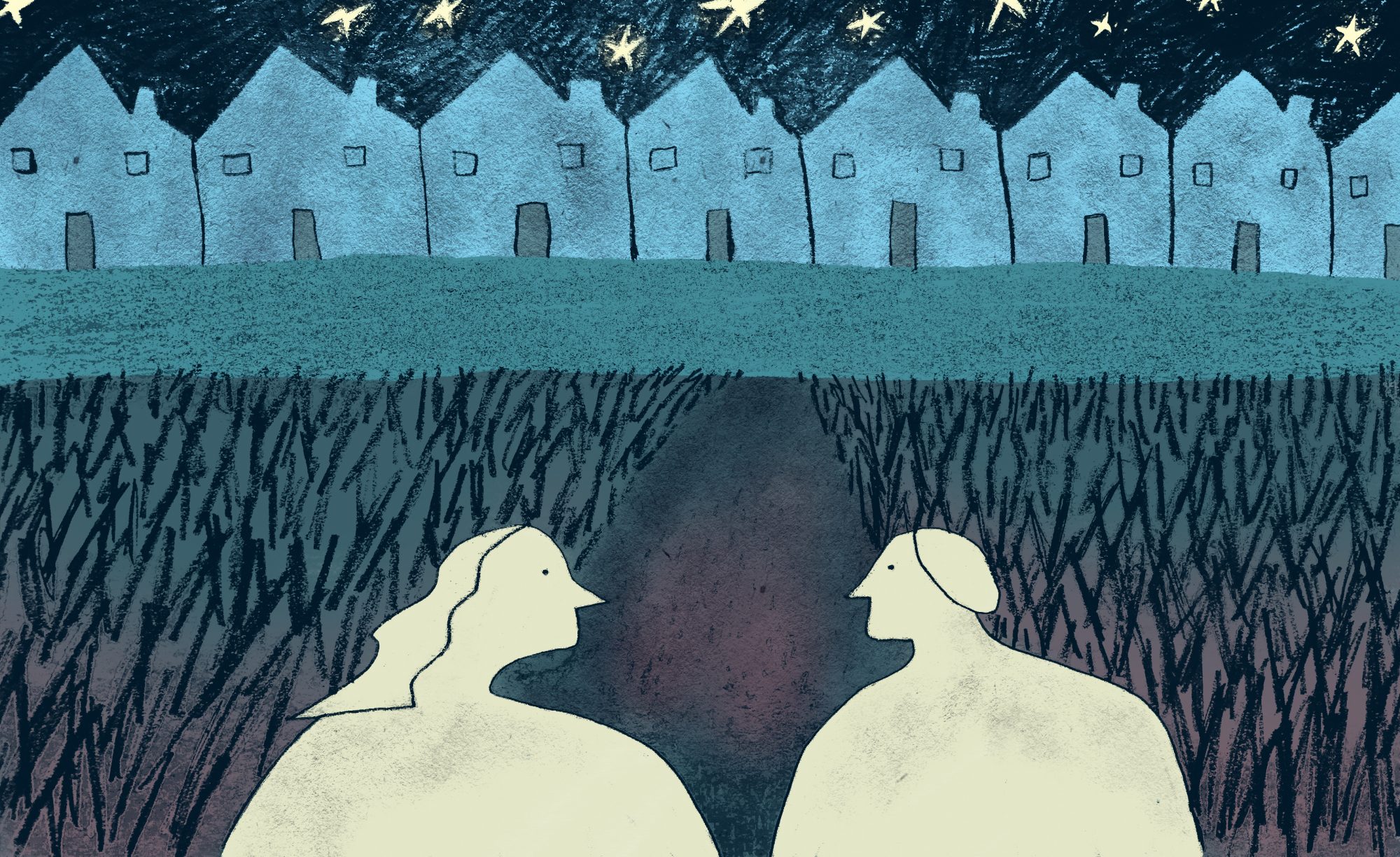 Throughout his drawings, Charles Bailey AKA, Big Fat Bambini tenderly illustrates the human instinct to connect to what surrounds us. The connection between everything and all — such as our environments, our social dynamics, and our complex minds. Looking at all the drawings as if a collection, they encapsulate and evoke a range of emotions from joy, to contemplation, hesitation, and life's little conquests.
By reflecting on his personal experiences of the world — Charles meditatively puts pencil to paper — giving way to his "bright and playful drawings". Knowing more about the inner workings of Charles' drawings makes them even more charming. "I use colour and composition to invite the viewer in, to allow them to reminisce a similar memory of their own", Charles continues, "my work often evokes feelings of tenderness, while many pieces depict moments from my life; a hug shared with a loved one, or a day spent walking my dog, admiring the countryside that surrounds me". His whole creative process is profoundly thoughtful and truly heartwarming.
'A We Thing' is Charles' most recent project, a children's book with words by Francis Rourke — it raises the importance of self-awareness, one's relationship with others, and one's self-identity as part of a group. Currently, it's available as an ebook with all proceeds being donated to the No Kid Hungry charity. It's not only a beautifully designed book but, it's dedicated to an incredible cause. Charles expresses to us his love for working on this project; "it allowed me to be quite abstract the way I used illustration to aestheticise the concept". This collaboration between Francis focusing on the words and himself on the visuals, allowed him to "have creative freedom while still maintaining a fluidity within the work", he tells us.
Charles kickstarted his creative education at UAL Camberwell with a Fda in Illustration — after he moved on to study a BA in Illustration and Animation at Kingston School of Art — where he graduated last year. After living in London for a number of years, he's recently moved back to his hometown of Crewkerne — a tiny town on the edge of Somerset. Looking to the future, he told us, he'd love to get into more editorial work and is currently working away on his brand Big Fat Bambini. We can't wait to see what he gets up to and fall in love with his drawings all over again.