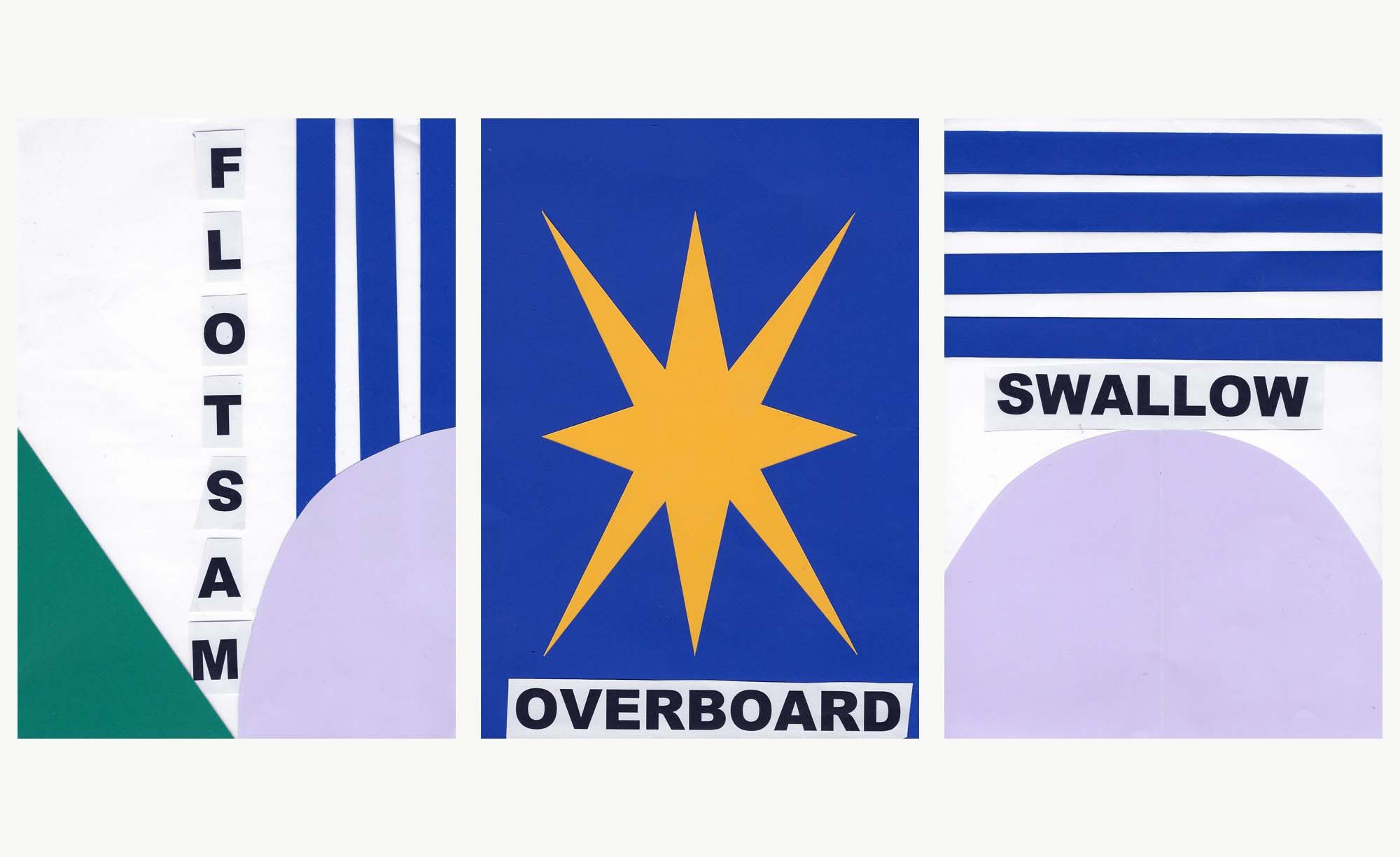 Shaping a project around words that resonate and spark influence, is innately part of the process for illustrator and image-maker, Christy Thynne, as she tells us "quite often the topics I want to express are ones best described through thoughtful and considered words". As one informs the other, Christy builds a visual language that is introspectively focused and encourages us to look within. Christy explains that it is her "desire to discover a better understanding of the human condition – what makes us tick and what we all struggle with". 
Christy's most recent project, which is visualised through a series of flags, began from a piece of her writing that explores what it must feel like to be lost at sea. It was the first couple of lines from Aldous Huxley's book 'Island' that influentially sparked this writing for her. Christy draws upon "seasickness" as a feeling which she has explored through her work. Also poetically applying this idea to her reality of finishing uni, "I now bring this idea to what I feel is both a close, and an open door into my next phase", she tells us. All these ideas are visually manifested through the series of bold and graphical flags. They're light-hearted yet, understanding the work further, there's a deeper sense of reflection as you read between the lines.
Christy's other works are similarly introspective as she tells us about her new work, 'Finding Consolation in my Isolation', which she's created whilst in isolation, "I used the creation of this comic to work through the resulting disturbance and anxiety, and feel comforted by my new reality". Christy is in her final year on the BA illustration course at the University of Brighton. Like many students, she's been disrupted by the current crisis but, still remains optimistic. "I'm finishing my degree from isolation in my parents' back garden, where I will most likely be staying for the foreseeable future, until I get a place on my dream internship in London", she explains.
Despite, having to adjust to this new reality, we have every faith that Christy will achieve what she sets out to do, as she tells us, "I think this new-found confidence in my visual language, will be a great platform from which I can dive into my professional post-grad career". Onwards and upwards.