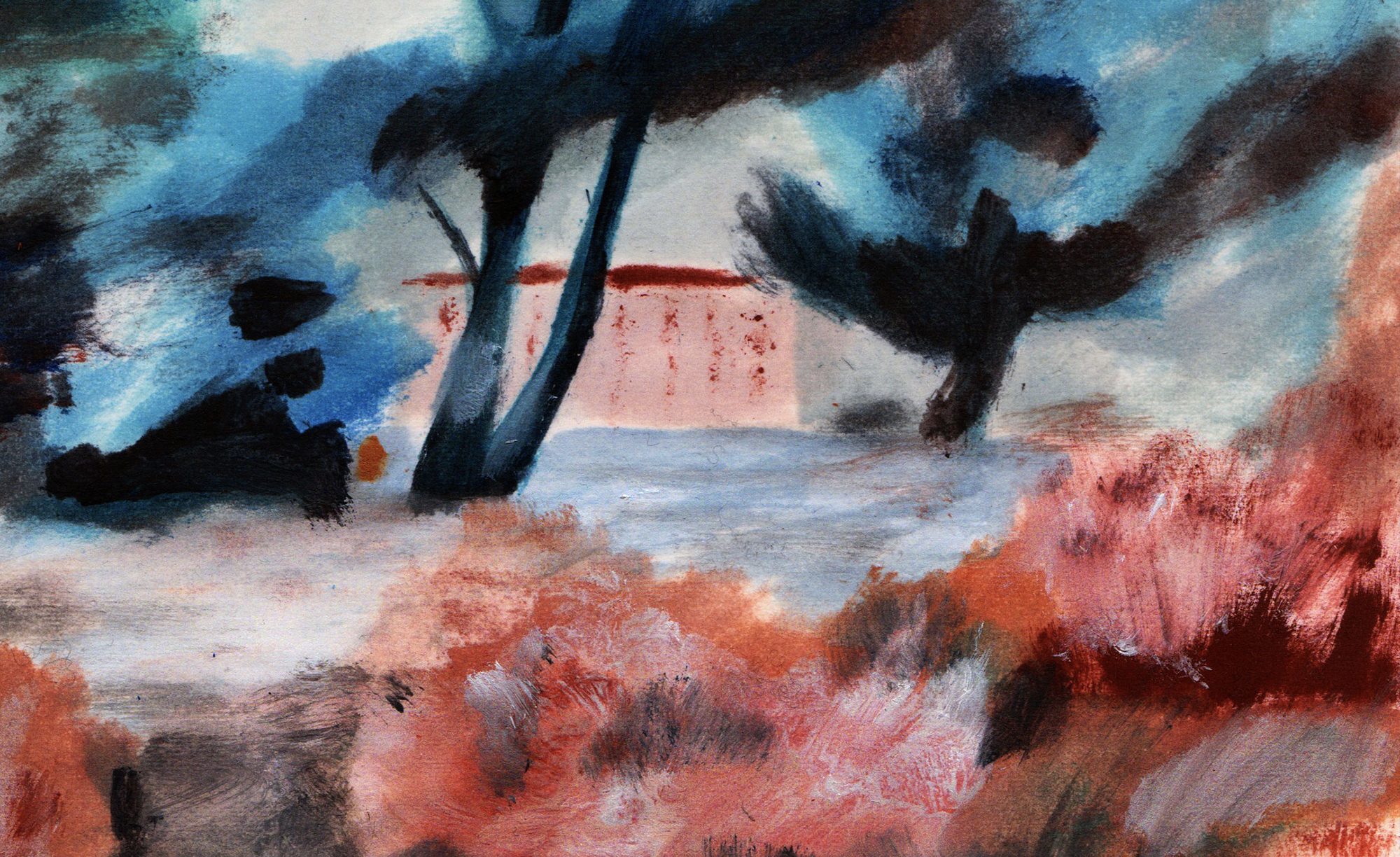 Sammi Lynch captures plenty of presence of the great outdoors in her drawings. From weathered terrain to lighter pastures, there's no denying you're stopped in your tracks to take in those continually changing landscapes. Sammi's drawings are somewhat abstract yet, they form a much familiar picture. "Drawing is a way of understanding, it offers an opportunity to look with intensity at something and change the way that we see it", she explains. 
There's varying tones throughout Sammi's drawings – from contemplative blue back-house gardens to beautifully bleak scenes similar to a hilly moorside. It's through her materials and mediums, where the magic happens, as she tells us, "I work mainly in soft pastels, I find that there's a fluidity in the way that you can push the material around that is really enjoyable to work with". Looking to learn and grow, Sammi oftens draws from art as a way to learn lessons about compositional structure, the use of colour and tone – it's here she can integrate these techniques into her own drawings. 
After growing up in the North West of England, Sammi moved down to London to study BA Illustration and Animation at Kingston School of Art. Whilst studying in her final year, Sammi began working part-time at Blink, in what was their illustration and photography division. It was here that she became aware of set design as a profession. After graduating, Sammi stayed in London to pursue her interest in set design and now works freelance. Since this, she has assisted various artists and recently started working solo on briefs for clients including Umbro. "Drawing now feels like breathing space to me, somewhat outside of my day to day work. It gives me a space to reflect and just enjoy making images that help me understand the space I am in", she reveals. Now, Sammi is looking to combine her skills in set design and drawing, as she explains, "I am currently working on fusing my set design work with my drawings, perhaps through sculptural and collage methods".
The north remains fond to Sammi, as she tells us, "going back up north and finding myself in familiar, nostalgic landscapes often prompts me to create work. I find myself wanting to capture the feeling of being there and the thoughts that those places give rise to and to create something that will remind me of that space when I'm no longer there. This is when drawing feels more like a way of thinking to me". Drawing for connection and as a way to create a deepened understanding of place seems to influence, motivate and resonate with Sammi.
Aside from Sammi's other pursuits, she has created a number of drawings for the incredibly pressing It's Freezing in LA – a magazine dedicated to raising the awareness of climate change. She tells us, "the illustrations I made were grounded in landscape, from peat bogs to moonscapes. I enjoyed the process of working from a piece of writing, often taking a trip on Google street view to try experience the locations described". As a strong image-maker, Sammi appears to be finding and forging a new space for herself in the industry – we can't wait to see what comes next.